Today I'm posting my 500th post on PorschePerfect.com. It's been just over a year since I started the blog and I can't believe we're already hitting the 500 post mark. I've been contemplating what to do with this post and was half tempted to just let the milestone go by since I'm guessing that most readers don't really care about milestones, but instead come out to the blog for Porsche stuff.
I decided to go back through the last year and choose five nine of my favorite posts. Many of you will have missed a lot of the good posts from earlier in the blog's life, so this will be a good chance to catch a few of what I consider to be the highlights.
"Outlaw" Porsche 356: The Ultimate Tough Customer – This is probably one of my all-time favorites. I am absolutely in love with the old 356 ride sporting some minor updates. This is one car I would love to have the opportunity to build some day.
RUF – The KING of Porsche Tuners – I did a multi-week series earlier this year where I highlighted different tuners and their creations. RUF has been my favorite tuner for a couple of decades now. I feel they're one of the best, if not THE best tuner in the Porsche game.
Drive a Porsche for Free – What can I say? I'm a dreamer. Besides, who wouldn't want to drive a Porsche for free?! I outlined 3 different deals available at the time and, in general, what I thought it would take to be able to buy a Porsche, drive it for a year, then sell it for at least even money. Needless to say, there have been a number of deals since then that could easily qualify for that type of scenario.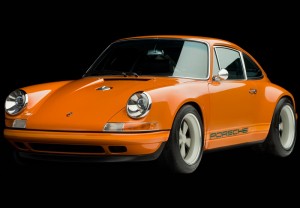 Singer Porsche 911 – Still one of my favorite interpretations of the classic 911's. This is definitely on my list to own some day. I love the classic look with some great modern updates. I'm also a sucker for the orange (a love it or hate it thing, I know).
And The Winner IS… – This is the video revealing the first PorschePerfect.com Porsche Giveaway winner…who never claimed his car! We ended up giving it to a great guy named Jeff who was thrilled with his first Porsche. This was a great experience I hope to do again. This is still one of my favorite videos we put together for the blog.
GT3 Reaction Video – I've thought about this video many times over the year. It's exactly what I imagine people's reactions to be when being whipped around a track in a race ready Porsche with a professional driver. I'm not sure Paul has the same look of delight on his face when he's ridden with me in the Porsche.
Ultimate Car List Top 5 – Pick #5 – I took on the task earlier this year of trying to put together an ultimate garage full of 5 cars. This proved to be stinkin tough. Was fun to dream about cars I'd love to own some day.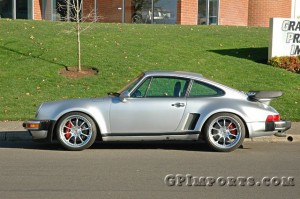 I Think I'm In Love – An innocent trip to pick up my car from the service shop at Gran Prix Imports hooked me into this beauty. I've thought many a day about that car and considered buying it on more than one occasion.
Hunting Porsches In The Wild – Ruthless Bookie, one of our long time PorschePerfect.com readers offered to spend a day taking pictures of as many Porsches in his area as possible. We ran a little contest around it. It's amazing how many opportunities most of us have every day to see these beauties driving around. He's got some great pics on that post as well.
I'd love to hear from any of you reading this what your favorite posts have been so far on PorschePerfect.com. Even if you've only been reading for a week, chime in and tell us what you've liked. Would love to see this post reach the 50 comment mark!