I've been thinking about this post for darn near 6 months now, but just couldn't bring myself to figure out how to par down the list. I also had grandiose plans of watching all these different movies to have a fresh account to give about why I selected one movie over another. Uh yeah, all I made it through in 6 months and a membership to Netflix was Death Race 3000 on a plane ride last week back from San Jose.
So I'm throwing caution to the wind, crying "Damn the torpedoes!" and throwing my list out there. Really my only criteria for the movies on my Top 5 Porsche Movies of All Time list is that the Porsche had some kind of impact on my mental capacities at the time I watched the movie. Pretty well-thought out, eh?
So without further ado, here's my list:
#5 – The Dream Machine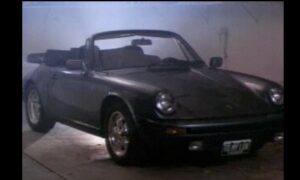 Maybe not the most popular movie, or the most popular actor for that matter (Corey Haim), but this movie hit the theaters at a time when I was dying for a 911 Turbo (wait, that's still the case to this day). Wouldn't that be the ultimate scenario? You get handed the keys to a 911 Turbo Cabriolet? Not the sturdiest movie, but a respectable plot. At least for Porsche enthusiasts and tweenagers!
#4 – Gone In 60 Seconds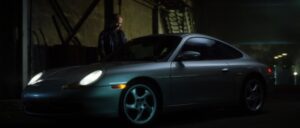 This is on my list because it's one of the best car movies I've seen in a long time. Not since the Cannonball Run days has there been such a great collection of cars at the core of a movie plot. I love the opening scene when they're sitting in the car across the street from the Porsche dealership deciding whether to boost the car or not. I do wish they would have included more Porsches in the list of cars to be "acquired".
#3 – Top Gun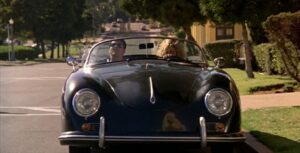 I LOVE Top Gun. One of my favorite movies of all time. I saw it at least 3, maybe 4 times in the theater. This is the movie responsible for me having a thing for 356 Speedsters. Even though this one is a replica, it's still a gorgeous car. When I think of "Porsche" movies, Top Gun is always at the top of my list.
#2 – Risky Business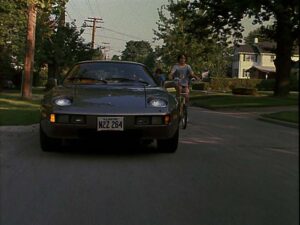 When you think of Risky Business, you're likely to have one of two images running through your mind. The first is going to be Tom Cruise in his skivies. The second HAS to be the Porsche 928 he decides to take out for a spin. A while back I read an article about someone who tracked down one of the 928s used in the movie and bought it. Pretty cool story. I still would love to own a 928 like that some day.
#1 – No Man's Land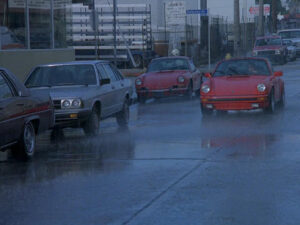 This is my all time favorite Porsche movie. Mostly because the entire movie is about Porsches. Charlie Sheen is great in the movie too. If you haven't seen this one, you have to rent it. It's older, but definitely worth watching. In fact, I have it in hand (for several months now) from Netflix. If I were ever going to be a car thief, I think Porsches would be what I'd focus on.
Funny thing about this process for me. I mentioned I was going to try and watch all these movies with Porsches in them in preparation for this post. The one movie I managed to watch, Death Race 3000, didn't make it onto the list! I wasn't too impressed with the Porsche in that movie.
There are tons of movies that could go on the list that have Porsche sightings in them. Feel free to leave your favorite(s) in a comment.
Here are a couple of great resources to see more info about cars and Porsches in movies than you can imagine:
Internet Movie Cars Database (IMCDB) – imcdb.org
Porsches in Movies by Motor-Stadt PCA – mst.pca.org