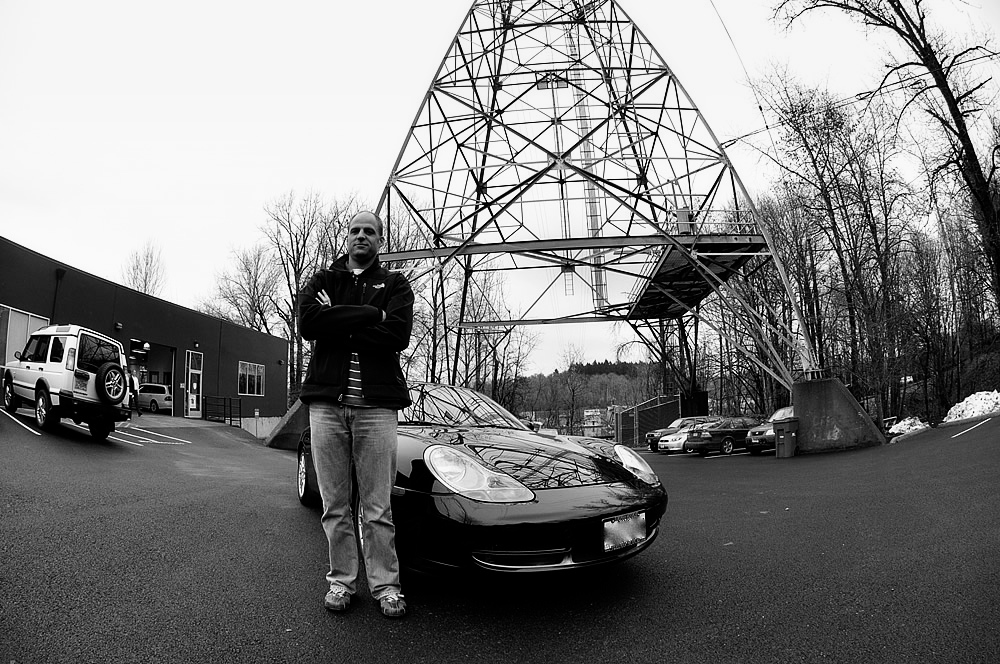 A pretty exciting day has arrived for me. The love affair with Porsche that started with a test drive in a white 944 when I was 15 resulting in a nearly 24 year pursuit of Porsche ownership, has finally culminated in a monumentous event: The purchase of a Porsche!
After months of looking, numerous test drives, and a lot of research, I finally pulled the trigger on a black 1999 911 Cabriolet! I was initially looking for a bit older model, but one thing led to another and I ran across this car that I couldn't pass up. Especially with summer just around the corner (alright, it's a LONG corner away, but I'm hopefully for some nice weather early on this year).
The quick specs are:
Black on Black with matching top
3.4L Flat 6 producing 296 bhp
6-Speed Manual
0-6 in just over 5 seconds (est. 5.2)
75,000 miles
Exterior Condition: Good; Interior Condition: Good (clean CarFax)
Mechanically sound w/major services done
Now on to the more important thing…Pictures!

Created with flickrSLiDR.