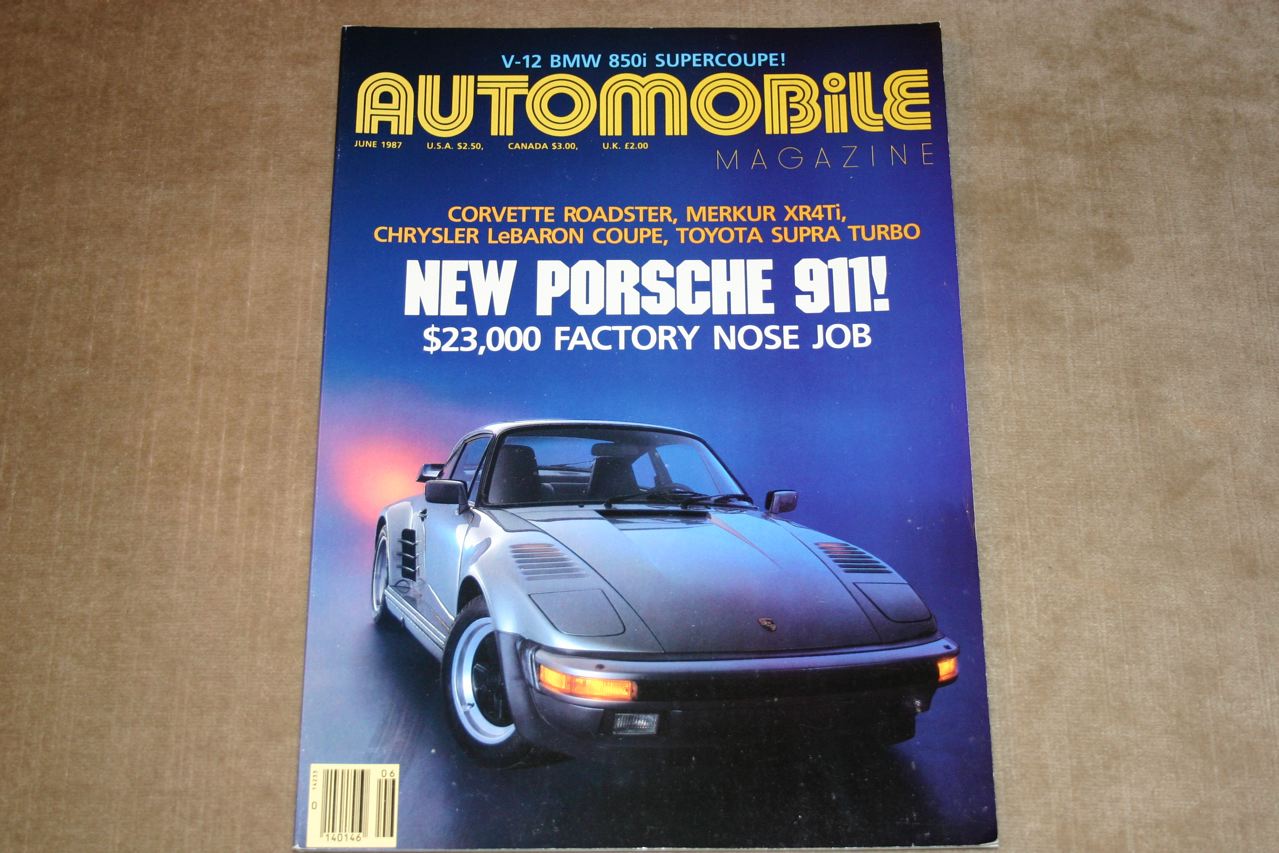 This is the second installment in my little walk down memory lane. You can read the first one here. This all came about when I ran across a box of old magazines about Porsche cars in my garage a couple of weeks ago.
This week's magazine is one of my all time favorite magazine covers. The slant nose 911 sitting all by itself looking like a bully that had kicked all of the other kids off the cover. The colors and kind of fog just cleared look of the blurred background. I remember looking at this cover over and over thinking this was one of the coolest looking cars of all time. At this point I fell in love with the slant nose and to this day still would like to own one.
To this day I still think about the slant nose 911 on the cover and wonder if it's still around. This is definitely on my Ultimate Car List. I also still watch out for slant nose 911s. I'm amazed at how many of these I've seen for sale in the last couple of months.
This particular issue, from a Porsche perspective, chronicled a couple of great things.  First was Porsche Exclusive, the factory customization arm of Porsche where millionaire's Porsche dreams were made into reality. The slant nose turbo-look car was one of the many options available. Second was a look at US based Porsche customization shops offering similar treatments to new or used 911s opening the door for more to partake in something like the slant nose 911.
Other highlights from the magazine:
BMW 850i Review
Baseball In A Corvette, following baseball driving in a Corvette
Welcome Back to Baja
Geneva Auto Show news displaying beauties like the Aston Martin Lagonda and Daihatsu Charade