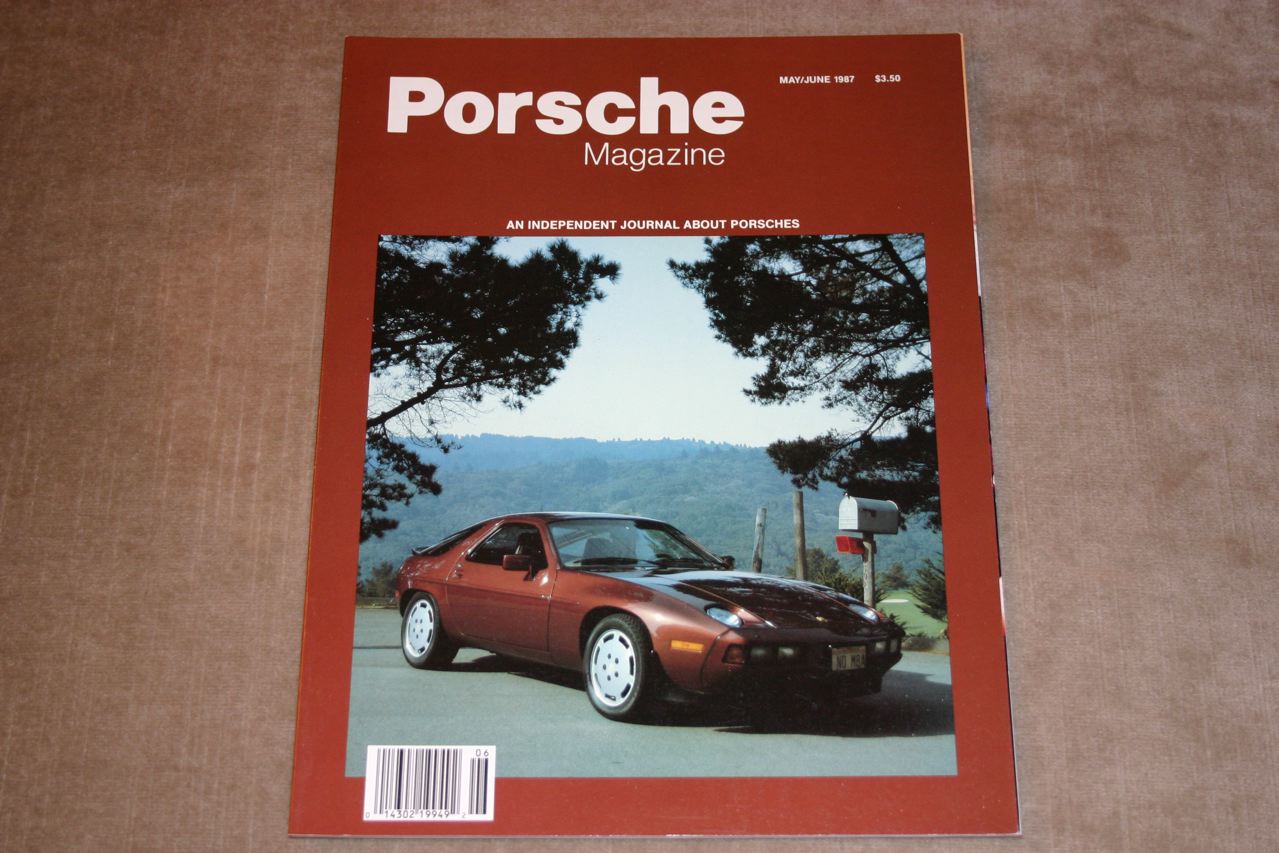 I was rearranging my garage last weekend and ran across a box of old Porsche magazines that I've hauled around for the last 10 years. My wife relentlessly hassles me every time we move, which consequently has been about 16 times in the last 18 years, about this "stupid heavy box" of old magazines. She doesn't seem to appreciate that I have significantly cut the collection down over the years to maybe 100 or 150 issues of mostly Excellence Magazine. I went through a 5 or 6 year period where I bought and saved just about every US and many UK magazines that had an article about Porsche in them.
I finally succumbed to the family pressure and got rid of many of them. I keep trying to tell my wife that the magazines I've kept might be worth something someday. Help put our kids through college. Be a great thing to pass on to them. Etc. She doesn't by it.
As I went to move this box, I decided to crack it open and have a look through the printed treasures I'd held on to. I was treated to some cool old mementos of days (and Porsches) gone by. I thought some of you might enjoy taking a little trip down memory lane with me over the next few weeks.
The first in 5 I snagged out of the box is Porsche Magazine Volume 1, Issue 3 for May/June 1987. This is one of my favorites because it's the oldest issue of Porsche/Excellence Magazine that I own and I loved the original title of Porsche Magazine before it was changed to Excellence shortly thereafter.
I still remember stumbling across this magazine in a bookstore in Portland, Oregon. I was completely in love with Porsches by that time and had grandiose plans of buying a used 928S with all the money I was saving up. I could hardly believe I had found a magazine completely dedicated to Porsche cars. Even better there was a 928S on the cover!
At this time in the life of Porsche Magazine, the writing staff was still trying to get their writing schedule put together. The articles initially were a bit more haphazard from a coverage standpoint and weren't always of the best quality since they were added at the last minute to try and broaden the topic base. One great feature about a startup mag is the sparse advertising. Much of the magazine moves from article to article without being broken up by lots of ads.
Some highlights from this issue:
Cover Story: 928
The Solo II National Championship
The Anatomy of a Restoration
Porsche 924S: Solo II Sleeper?
Collecting Porsche Brochures
Interview with Peter Schutz