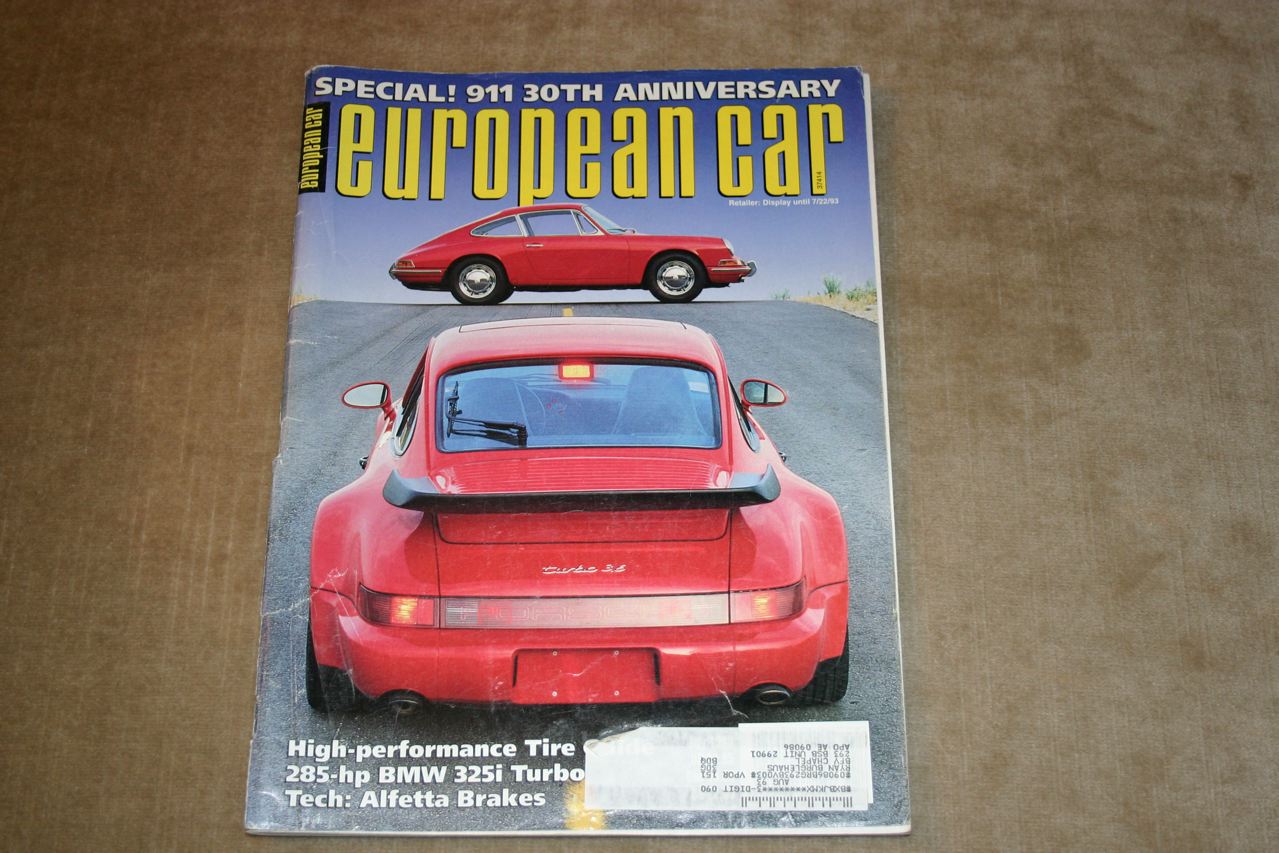 We're on the 4th installment of "Old Guy Looking At Old Porsche Magazines". What can I say…I don't get out much. If you want to see the first three posts, you can read them here: Memory Lane #1, Memory Lane #2 and Memory Lane #3.
This week's magazine is one of the few that made it past the great magazine purge a few years ago. I received this issue when we lived in Germany, so it got a bit beat up en route. I've also thumbed through it quite a few times, so it's showing some wear.
There are 3 things I love about this magazine cover:
The 911 Turbo shown on the front. I love the big whale tail and flared fenders. The backend view of these old Turbos is my favorite shot.
The current 911 Turbo set against an old 911 in the background. The old verses new is a killer contrast and a great reminder of the heritage of the 911 line.
The 30th anniversary title for the 911. Celebrating 30 years for any particular line is a huge feat, much less an "exotic" sports car like the Porsche 911.
This issue has several interesting Porsche related articles:
959 Speedster – A tuner cuts the profile of a C4
911 Turbo 3.6 Review
911 30th Anniversary Celebration – With a summary view of the "living legend"
901 – The earliest 911 ever found at a swap meet (you can read more about it in a post here)
Blue Bird – Ruf takes the new turbo to 3.8 liters