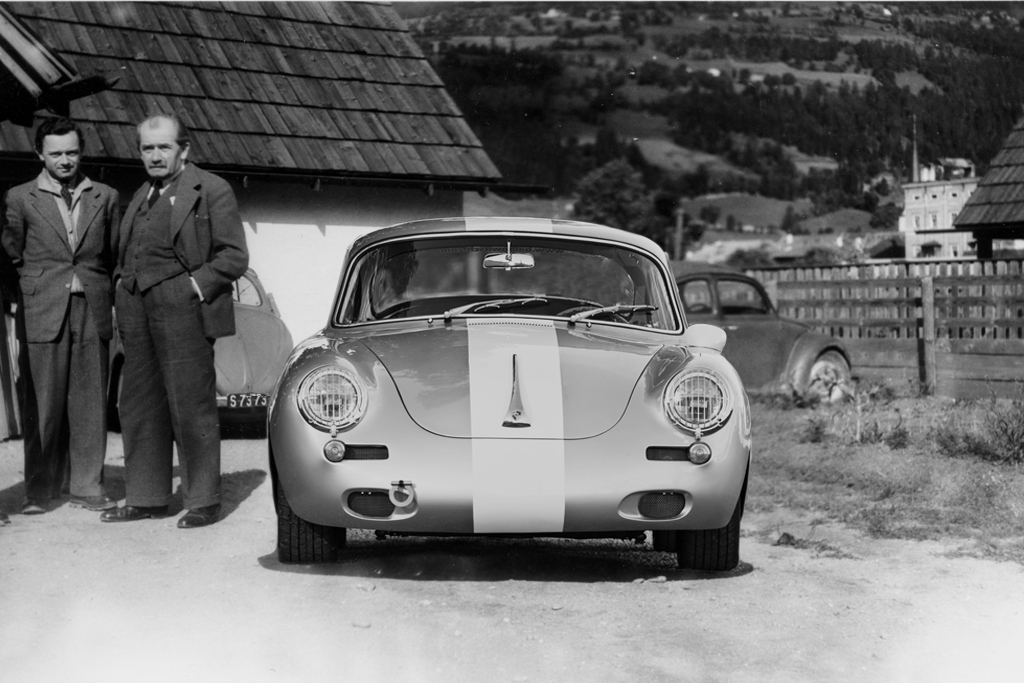 Could this be the first ever 356 Outlaw, photographed well ahead of the previously thought beginnings of the Porsche Outlaw movement? Perhaps Ferry Porsche was indeed well ahead of his time.
Before all manner of emails come my way correctly answering the question, you're right, it's impossible! For starters, the C Coupe was built 17 years AFTER this photograph was taken in 1948.
Shane, the owner of the 356 Outlaw in the picture, sent this over. His buddy, Josh Withers (you can check out his work at JoshWithers.com) dropped Shane's car into the picture. You should know that the color of Shane's SWEET ride is the same Silver as the Porsche shown in the photograph. He contacted the factory to get the exact paint codes.
Check out more images of Shane's car in the post I put up here: One Heck Of A Porsche 356 Outlaw.
Thanks for sending this over Shane!