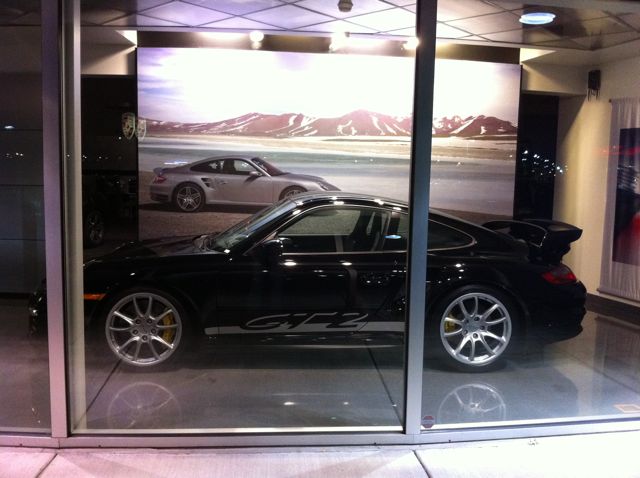 A few nights ago, I was sitting at home, a little bored. It was nearing 10pm and I decided we needed to do something spontaneous. I loaded the family up in the car and set out to do something I used to do at least three or four times a week for most of my high school and college years. We went to look at Porsches.
This may sound a little ridiculous and boring, but you should realize that I've likely spent more time sitting in my car (or my parents' car) looking at Porsches than I have actually IN a Porsche. I used to drive nearly an hour each way to visit several used and new Porsche dealers in the Portland area when growing up. I'd also drive that same distance to visit magazine shops that carried Porsche related magazines not available in the Salem area.
This is a long standing tradition that has not died out.
Our first stop was a place named Northwest Investment Cars. Typically you can count on them to have not only a great selection of Porsches, but other exotics as well. On this particular night, there were some a few gorgeous late model 911s to be seen from the window. A solid start to our little late night Porscheventure.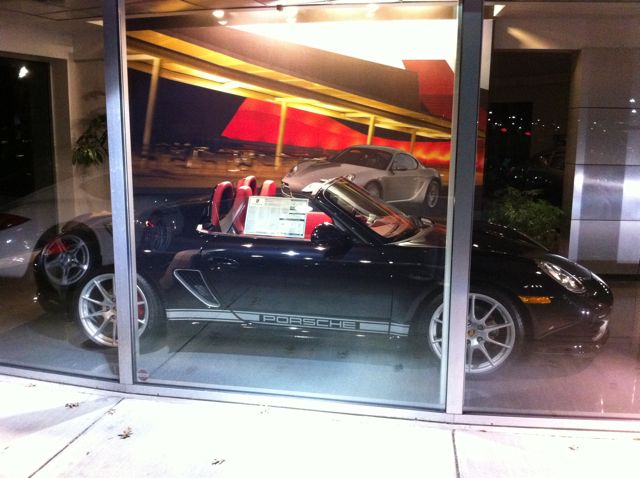 The second location was a local Porsche dealer: Sunset Porsche. They always have nice cars on display and I was REALLY excited to see two cars in particular. The first was a 911 GT2. You just don't see too many of those out and about, and this was a great example. Black with cool white lettering down the sides.
The second car was a first in person for me: a Porsche Boxster Spyder. I couldn't believe they had one! I was so pumped at the sighting, I drove my wife (who had no intention of getting out of the warm car) over to the window to see it. I love the look of the car, especially the interior color.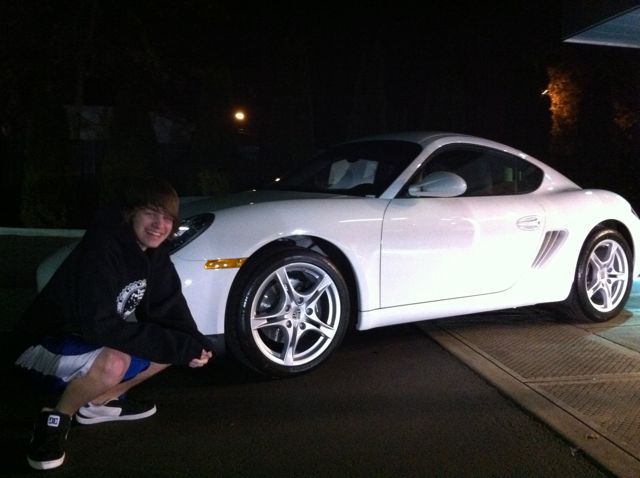 My son really liked the white Porsche Cayman pictured above.
Of course I didn't have a decent camera with me, so the only way to document the moment was with the iPhone. Sorry for the terrible picture quality.
All in all, a great night and a sure cure for boredom! Man I LOVE Porsches!