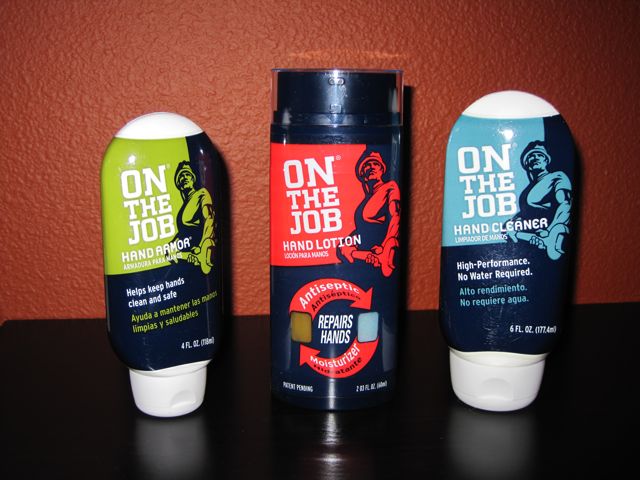 It's been a while since we had a giveaway on PorschePerfect.com. I've got several things to give away that have been sent in for review. I thought we'd get things kicked off with something that is actually very useful for both men and women (for you Porsche lovin' ladies out there!).
A while back On The Job sent me some of their product to review. It's great stuff and handy for anyone who likes works on cars, likes to tinker, or just likes to think they work on cars (like me). Included in this little prize pack is the following:
On The Job Hand Cleaner
On The Job Hand Lotion
On The Job Hand Armor
This giveaway will be an easy one. I need a little winter Porsche cheer, and I'm guessing I'm not alone. So…to win, all you need to do is submit a picture we can share on the blog in our gallery section.
Submit pictures to pictures @ autobahnbound.com. The only requirement is that you own the picture or have rights to share it with the world, and that it has to do with Porsche. No copyrighted stuff please.
You get an entry for every picture you submit (that is unique) and you can send in edited pictures if you want or originals.
Cutoff for submissions is March 12, 2011 at 11:59pm PST.
Send in some pictures and let's get a taste of how sweet summer will be in our Porsches!