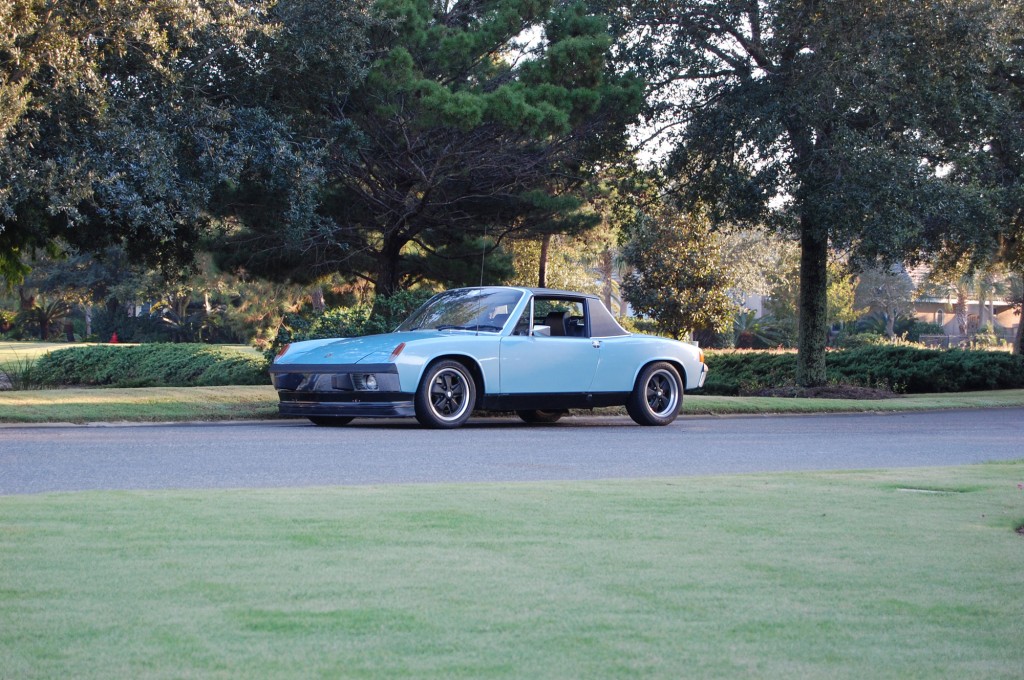 Frank, one of our PorschePerfect.com readers, sent me a picture of his 1973 Porsche 914 a while back. I emailed him asking for more pictures and a little info on the car. Here's what he sent:
I have tons of pictures of it and I drive it constantly – just took it to Gainesville, normally 4.5 hrs each way (7 hrs round trip in the 914!). We are going on a road trip to AL this Sunday.

I love the car. I'm only the 3rd owner. 40,000 miles, 1973 car. It has been repainted. The engine is a 2.2 4 (a 2.2 6 is in the works) on dual barrel 44 Webers with an external air cooler that keeps the temps in check here in NW Florida. A full 911 suspension, shifter, Fuchs wheels, professionally rolled rear fenders. I added the Porsche script 3rd light lens.

Other little mods include cooled front rotors, sway bars, 4 point belts, Racemark wheel, wood shift knob, factory racing exhaust, factory racing seats all from 1975 etc. And at times it all gets going up to 120 mph and stays there. I have a dyno sheet spec'd out at 135 rwhp, pushing 2100 lbs, so it has it where it counts. I'm hoping to reduce engine noise and increase drivability with the new engine.

I love driving this car, its my 3rd 914 and I'm hoping to finish the 2.2 6 by the spring. The only way my automotive dreams could be more complete is if I had a bus transport vehicle (you can see his rendering below).
Thanks for sharing your car and it's story, Frank!
Here's a picture of the bus transport Frank mentioned: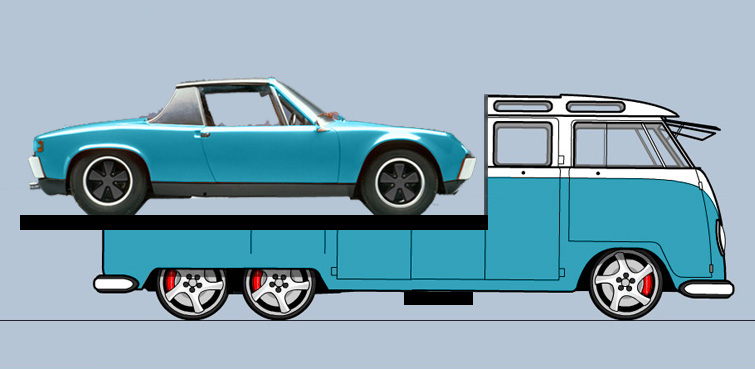 This is the picture Frank original sent. The orange stripe is Photoshop'd in: