While my wife and I were in Hood River, Oregon this summer, celebrating our anniversary, we came across an amazing group of Porsches. Unfortunately we didn't have a better camera with us, but we snapped some quick pictures of this group two different times.
All 4 of these 911 Turbos were parked outside the Columbia Gorge Hotel, a historic hotel with gorgeous grounds. We were staying just next door in the amazing Columbia Cliff Villas Resort (if you ever have the chance to stay in one of these with a river view, don't hesitate to do it), but walked over to see the hotel and grounds.
Here are pictures from the first time we saw them: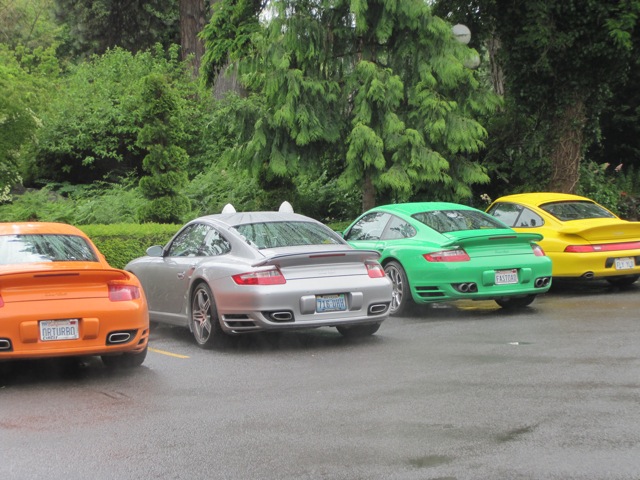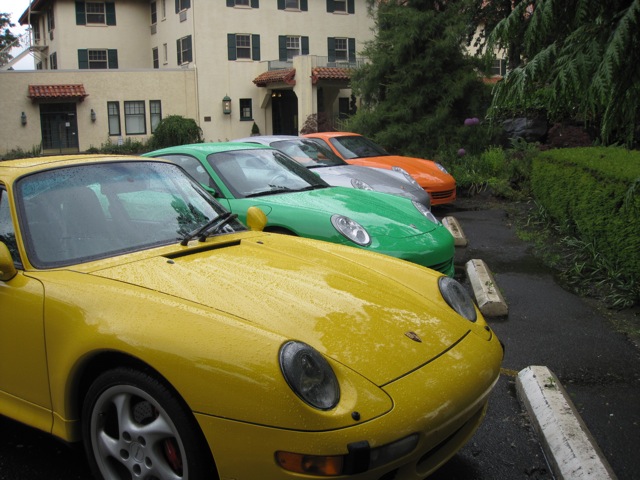 The next day, we were in downtown and came across the same group parked on the street.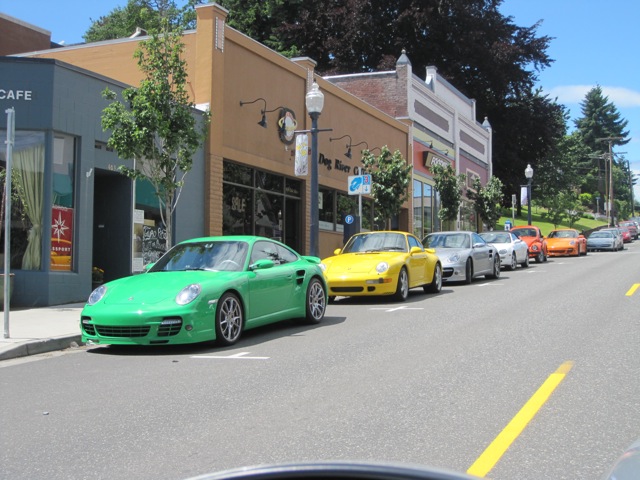 This is my favorite picture from the bunch we took. I absolutely love the color, the wheels (sorry those of you who don't like the black rims) and of course the fact that it's a 911 TURBO!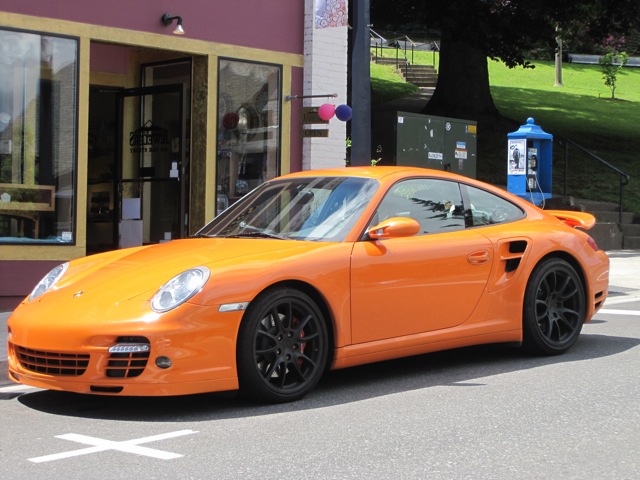 I want to be part of this group some day.