This is Part 2 of the update we started with yesterday's post.
From James…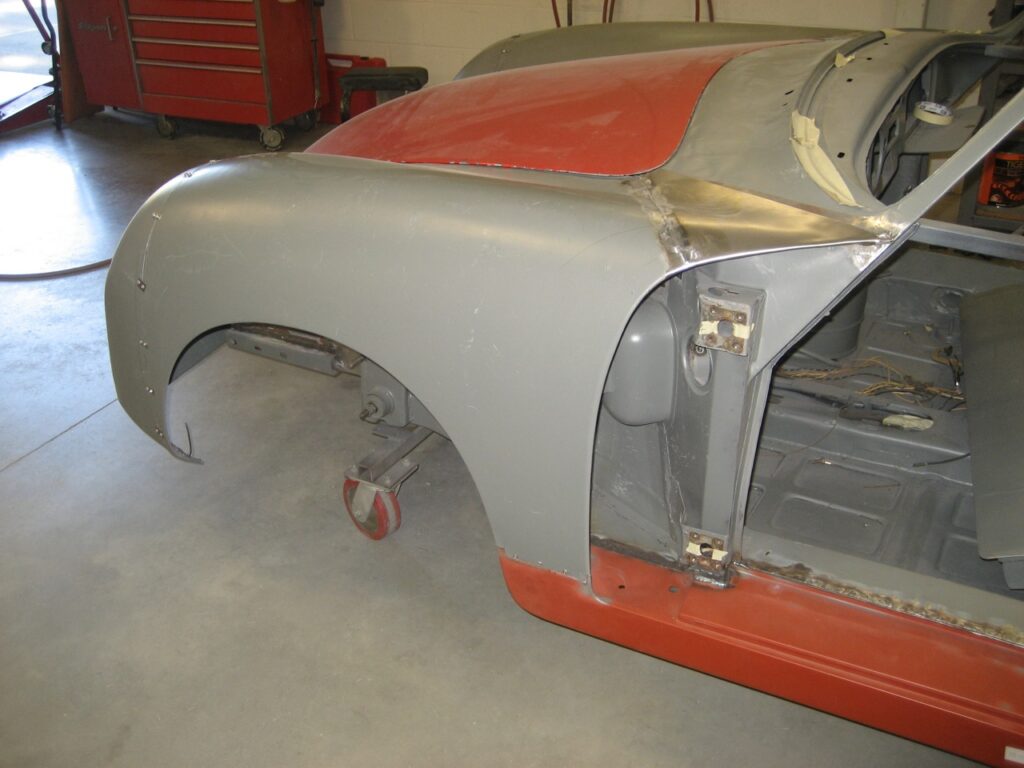 Here the new fender didn't quite reach so a new end was made. Also the edge is rolled over for a good door gap.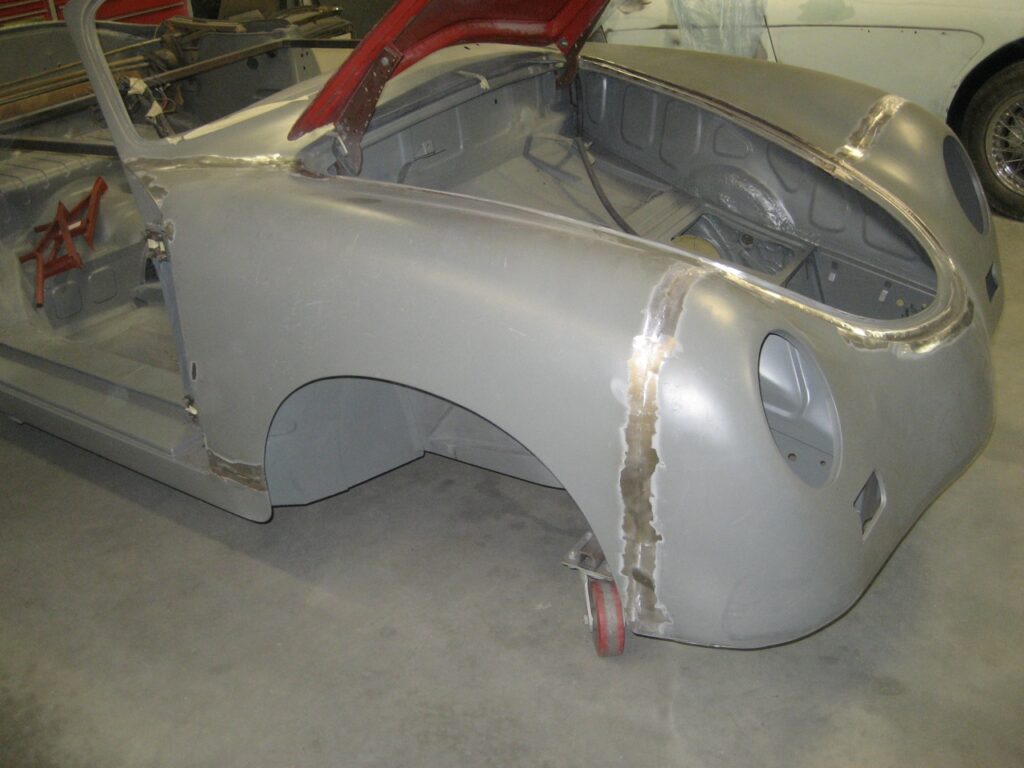 After the substructure is primed the nose is now welded in place.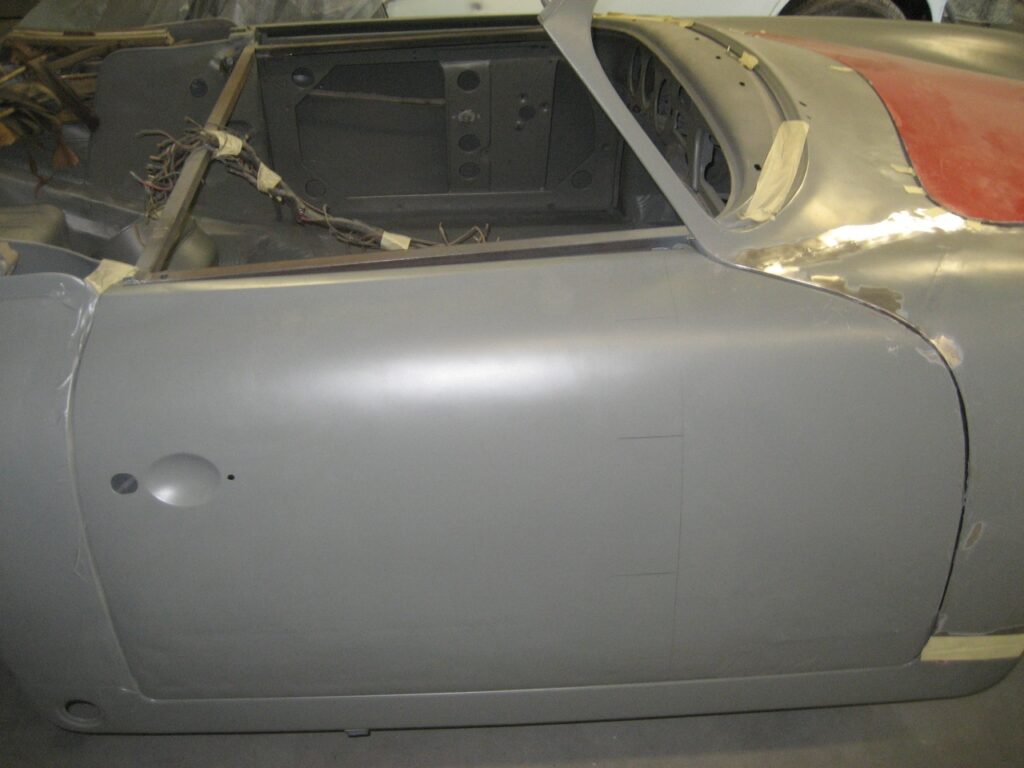 The doors are now re fitted to check the gaps.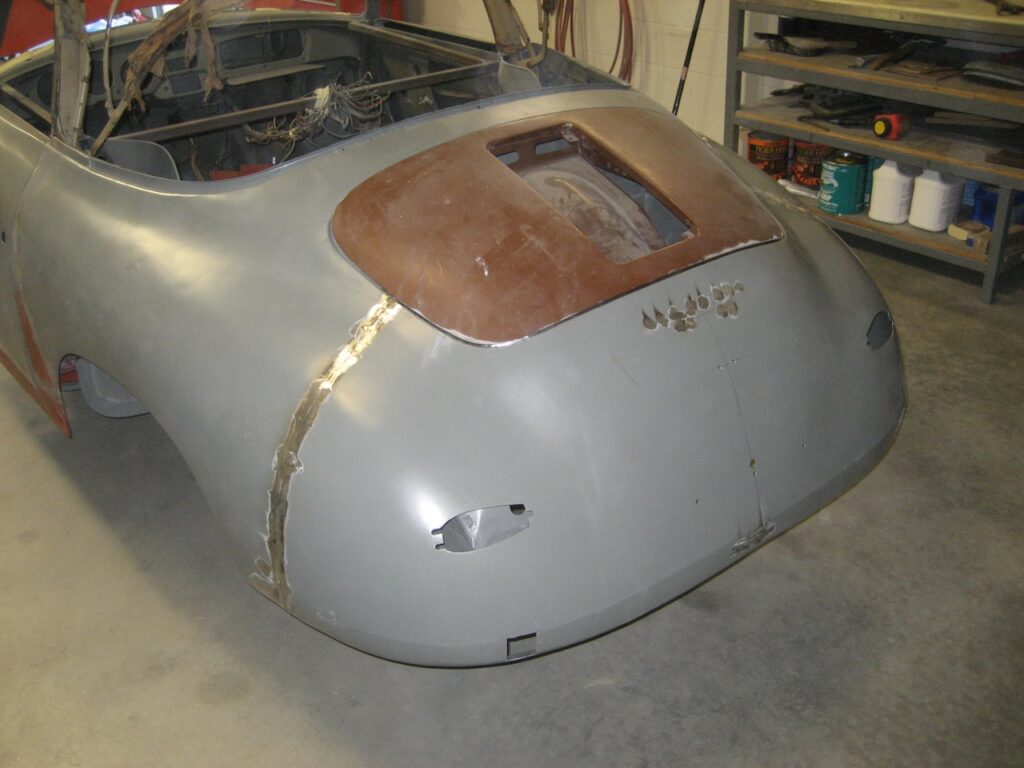 The rear can now be welded on.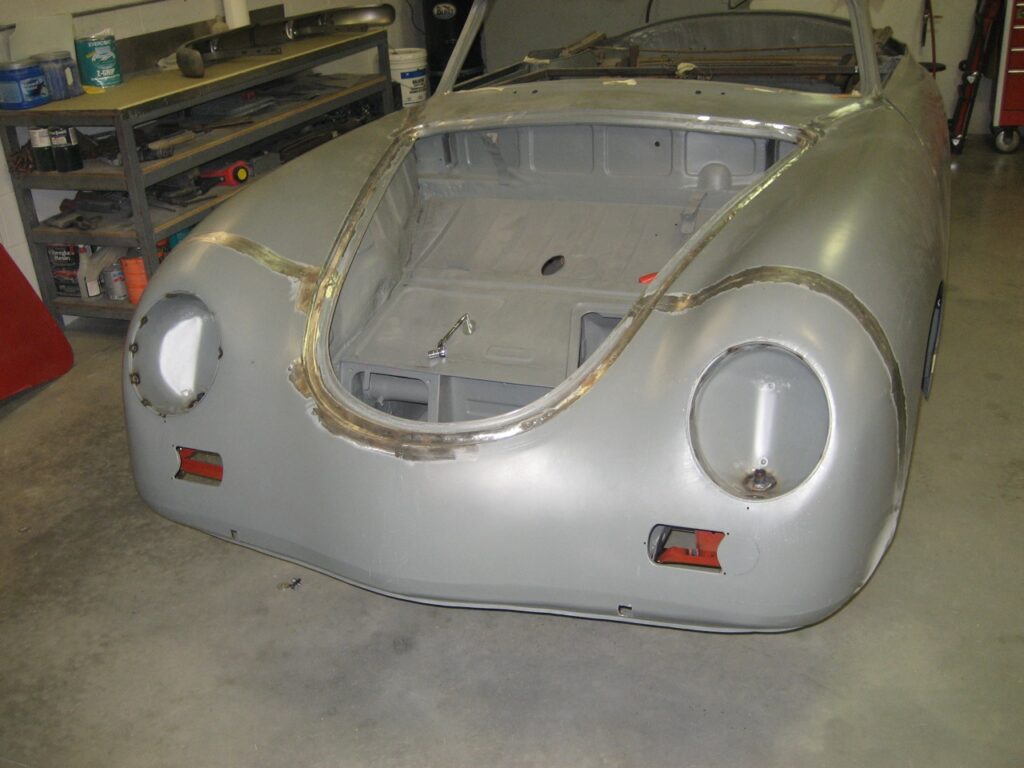 The headlight buckets get welded into place.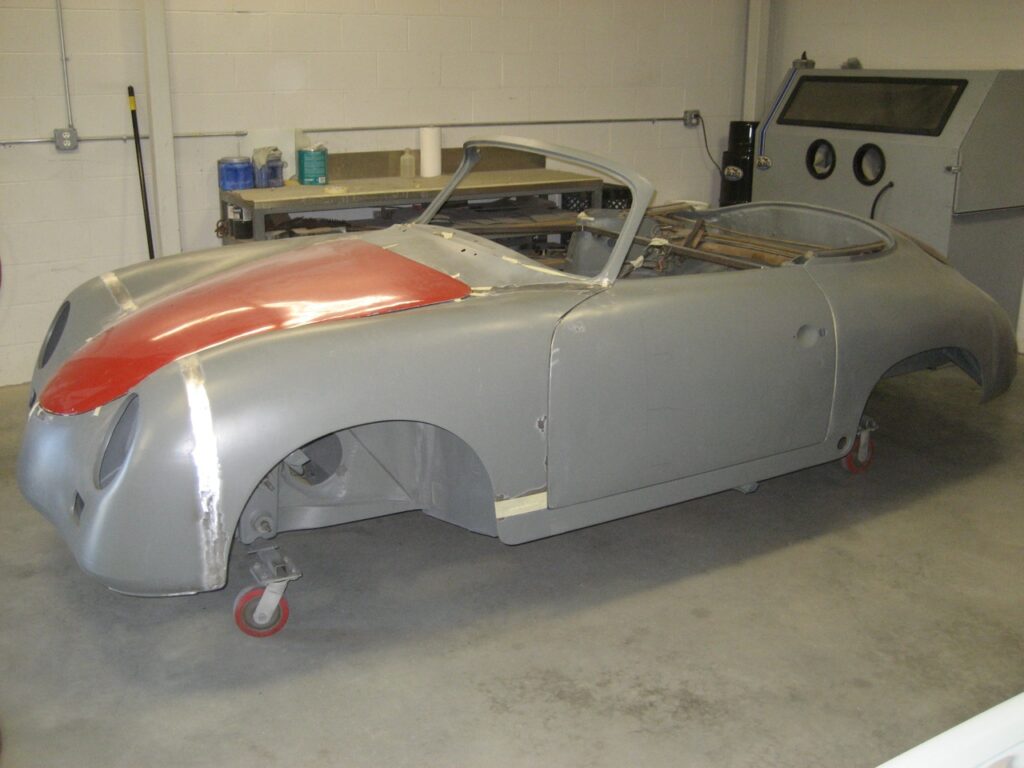 And that is it for major sheet metal work.
The car is now waiting for some other work to get done around the shop but I will be back on it soon.
If you missed any of the previous installments, you can view them here: Porsche Restoration.