It's been nearly a month since our last update from James on the 1957 Porsche 356 Cabriolet he's working on restoring. We've got two updates this time around.
Here's the first from James…
In the last installment I started fitting the front structure together. Now we will go further with that.
The project starts to get harder now, because everything will affect the fit of something else. At this point we start to worry about panel gaps, which on a 356 should be 3.5mm. In metal, we need to leave them wide so that we can doour lead work on the seams. The body panels are all fitted and welded together so making adjustments later involves cutting moving and re-welding which takes time and is costly, so we want to get it right the first time.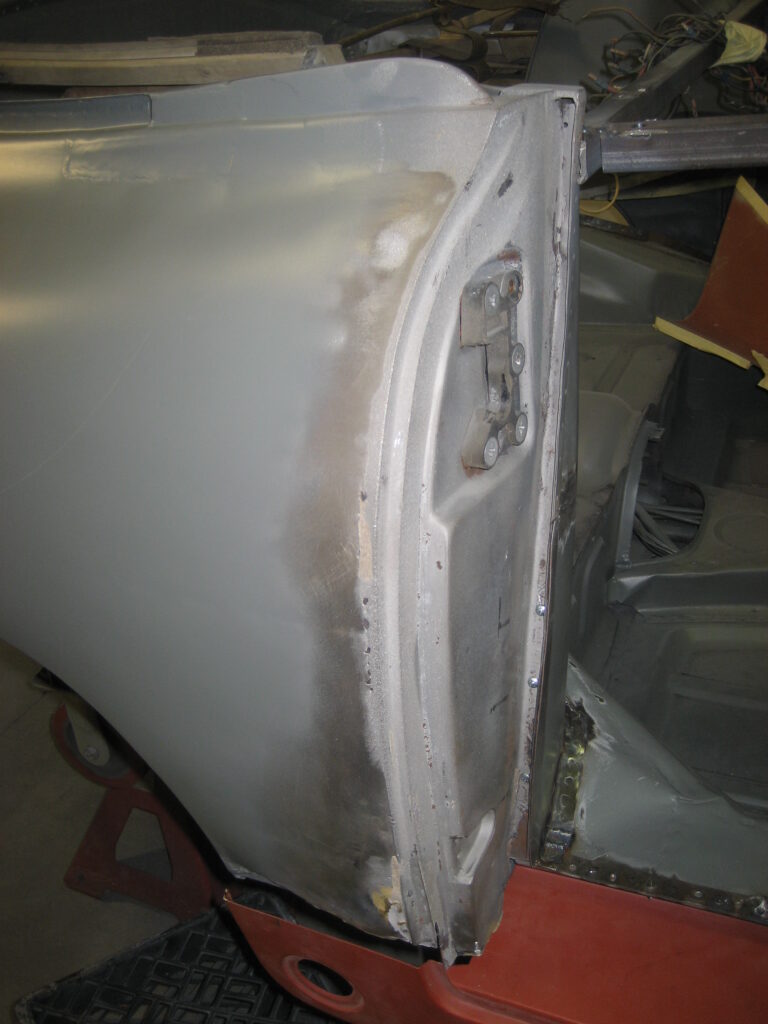 With the door sill screwed in place its time to fix the shut plate and quarter panel.
Removing the old metal.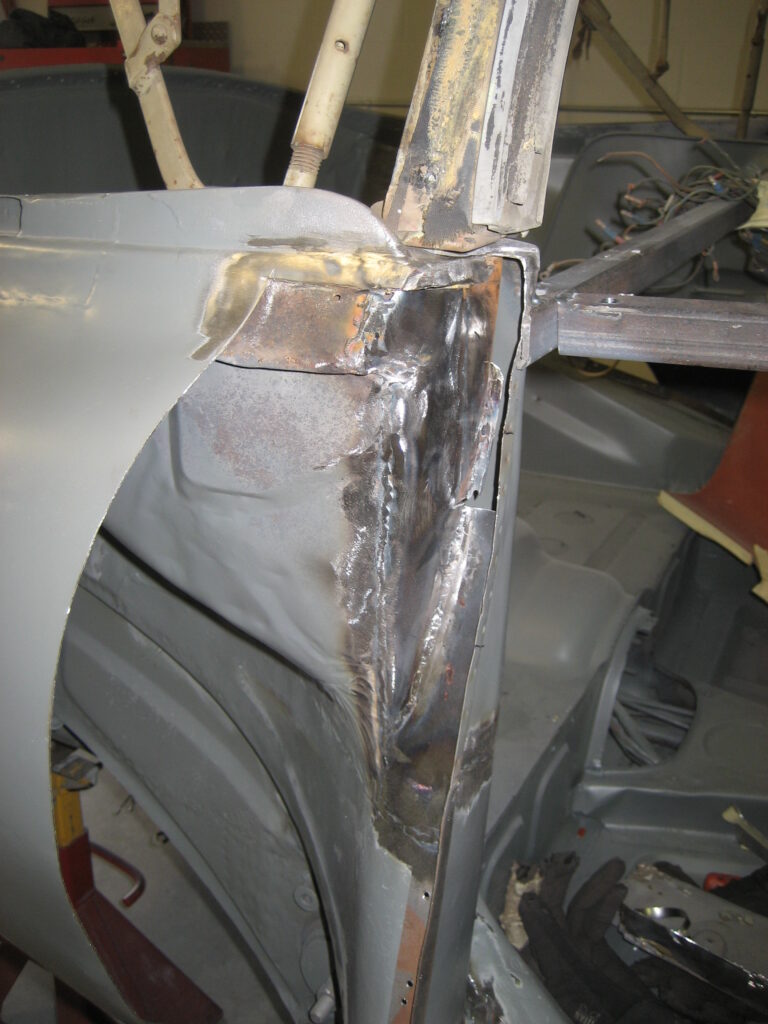 Making repairs to the inner metal.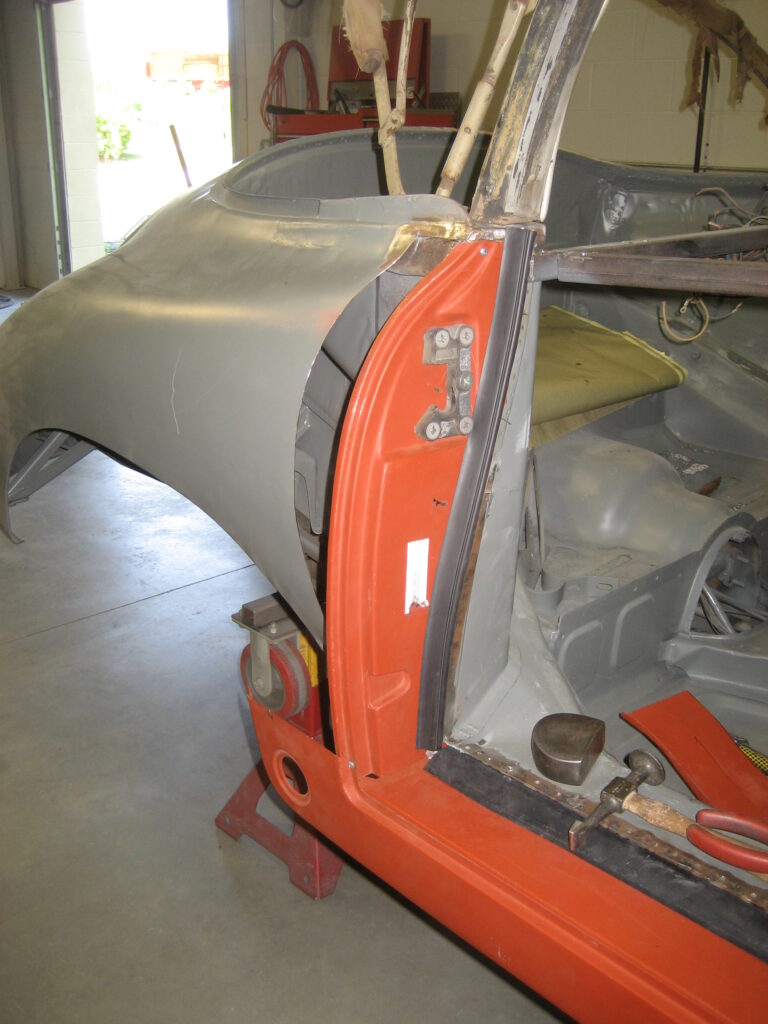 Fitting the door sill and shut plate with gaskets in place.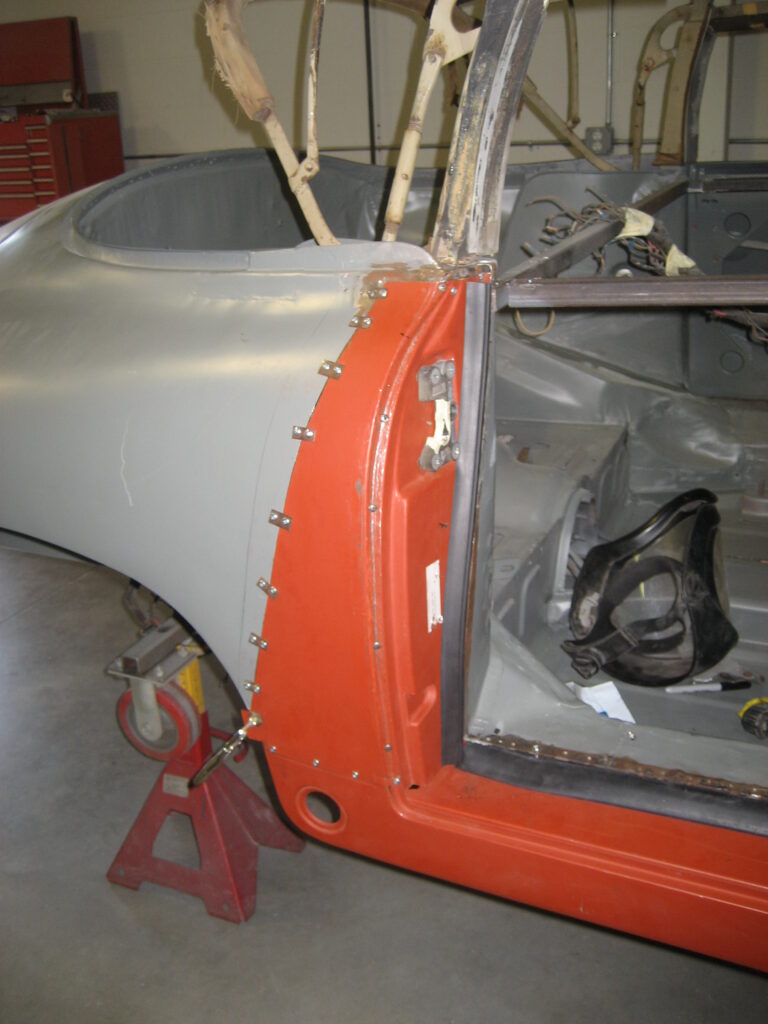 Fitting the quarter panel repair with the latch in place for a good door fit.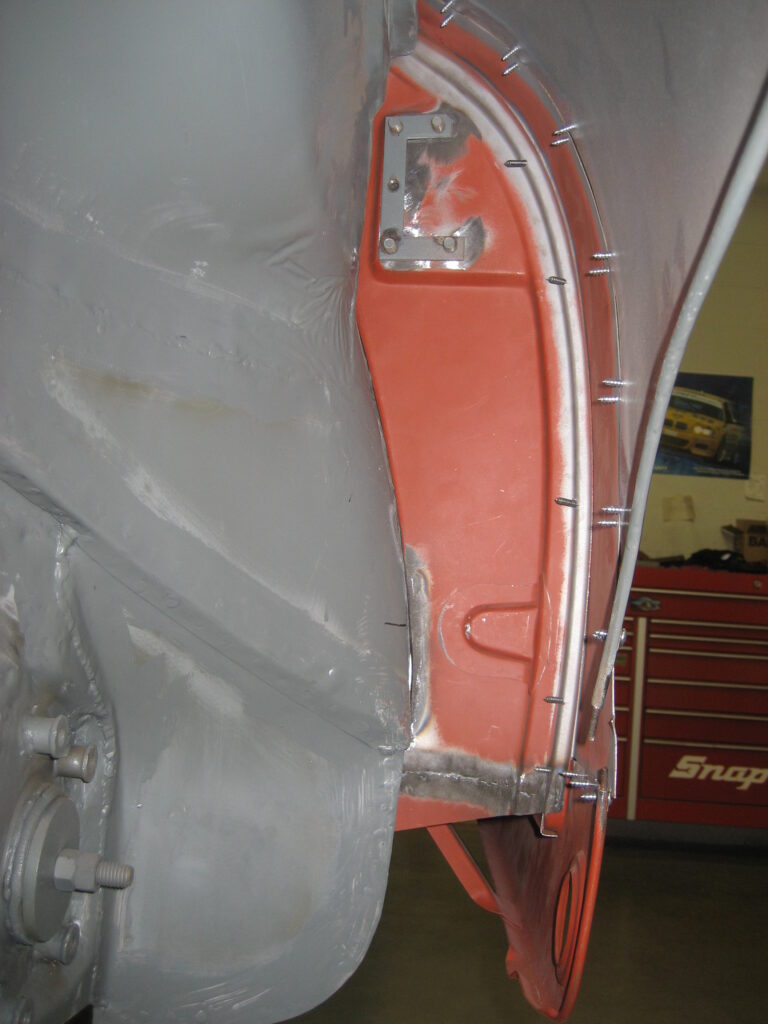 As seen from the inside.
Part 2 is coming tomorrow.
Here are the previous installments if you missed any of them:
1957 356 Cabriolet Restoration – Part 1
1957 356 Cabriolet Restoration – Part 2
1957 356 Cabriolet Restoration – Part 3
1957 356 Cabriolet Restoration – Part 4
1957 356 Cabriolet Restoration – Part 5
1957 356 Cabriolet Restoration – Part 6
1957 356 Cabriolet Restoration – Part 7
1957 356 Cabriolet Restoration – Part 8
1957 356 Cabriolet Restoration – Part 9