James sent over an update last week on the 1957 Porsche 356 Cabriolet restoration.
From James…
In the last report we did the right side rocker. After it was welded, we had a run of bad weather, so we couldn't get out for sand blasting the inside of the left rocker. That got put on hold and we moved to the front of the car. If you remember we cut off the nose because of accident damage that wasn't well repaired. The structure that holds the nose now needs to be removed. Also, the battery box area was rusted so that's going too. In this report we are going to start fitting new metal and screwing it in place. Nothing can be welded until we know that everything fits together the way it should, otherwise we might end up having to go back and fix our own work.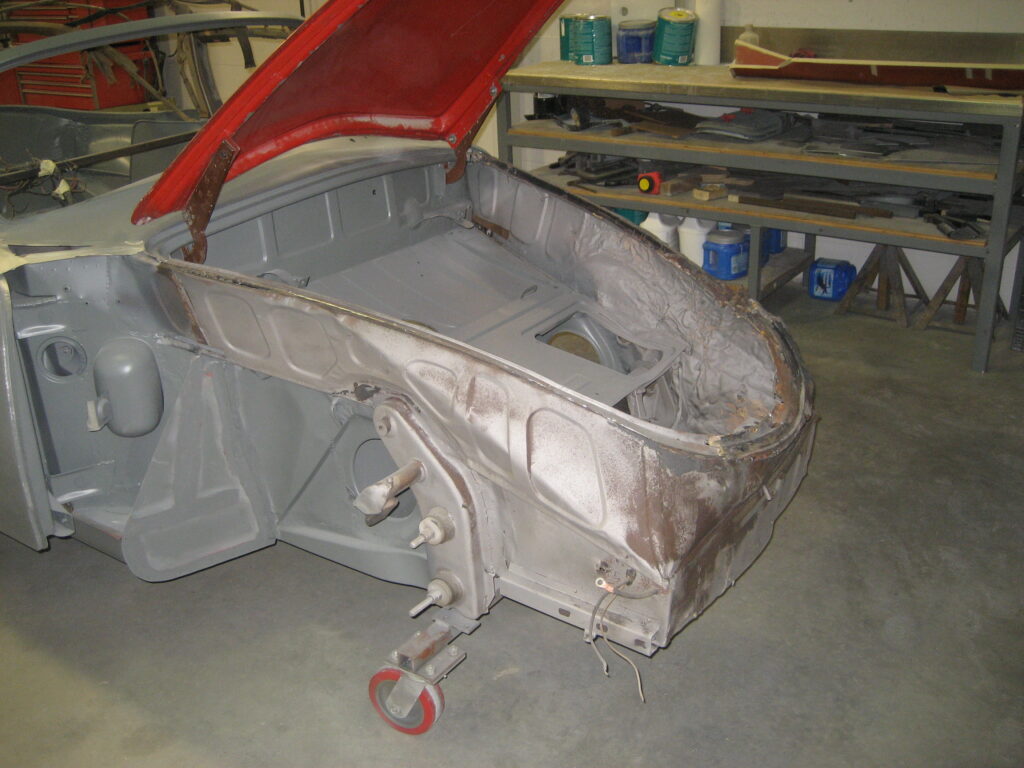 The old  structure.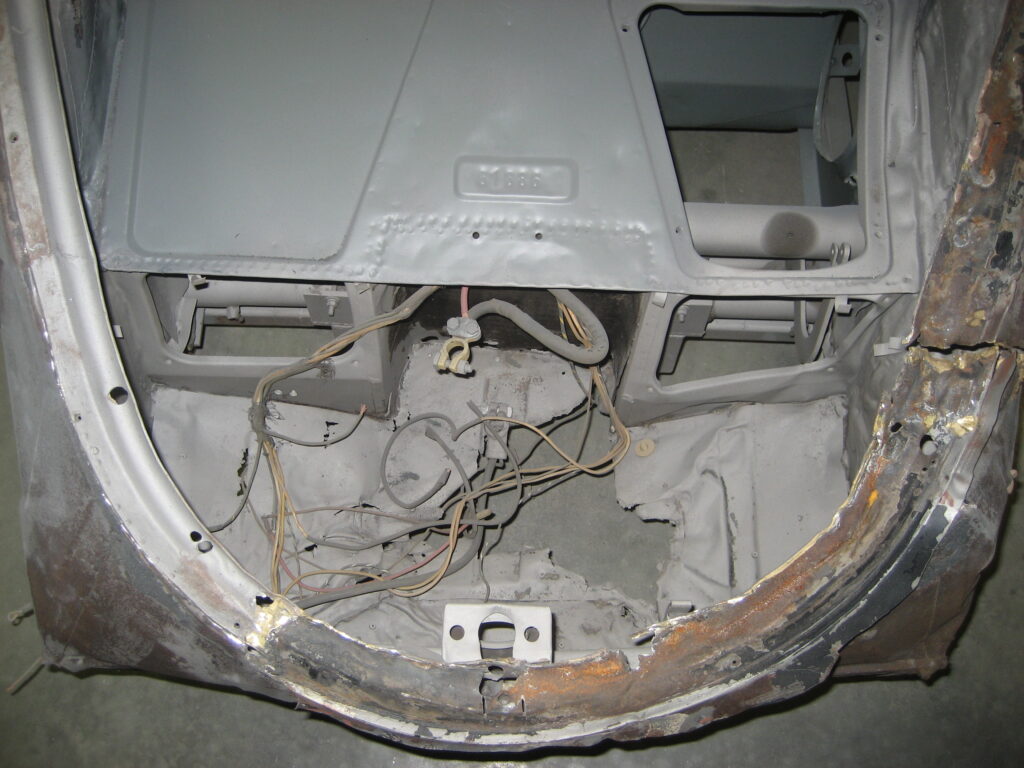 The rusted battery box.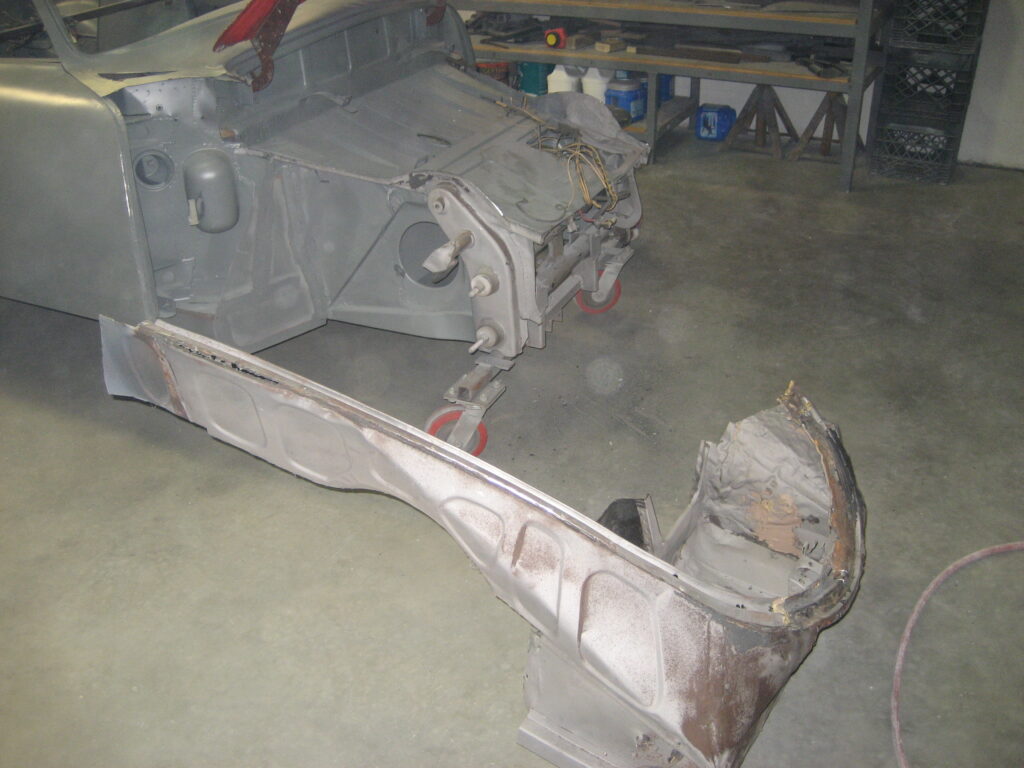 Removing the old structure.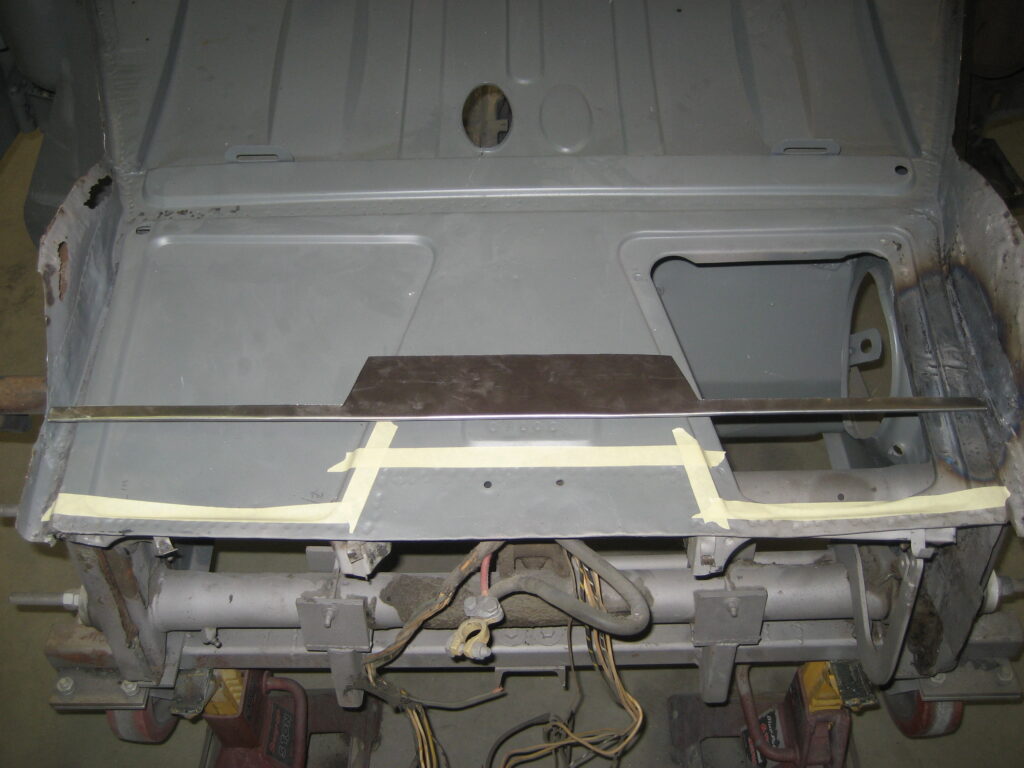 Repairing whats left.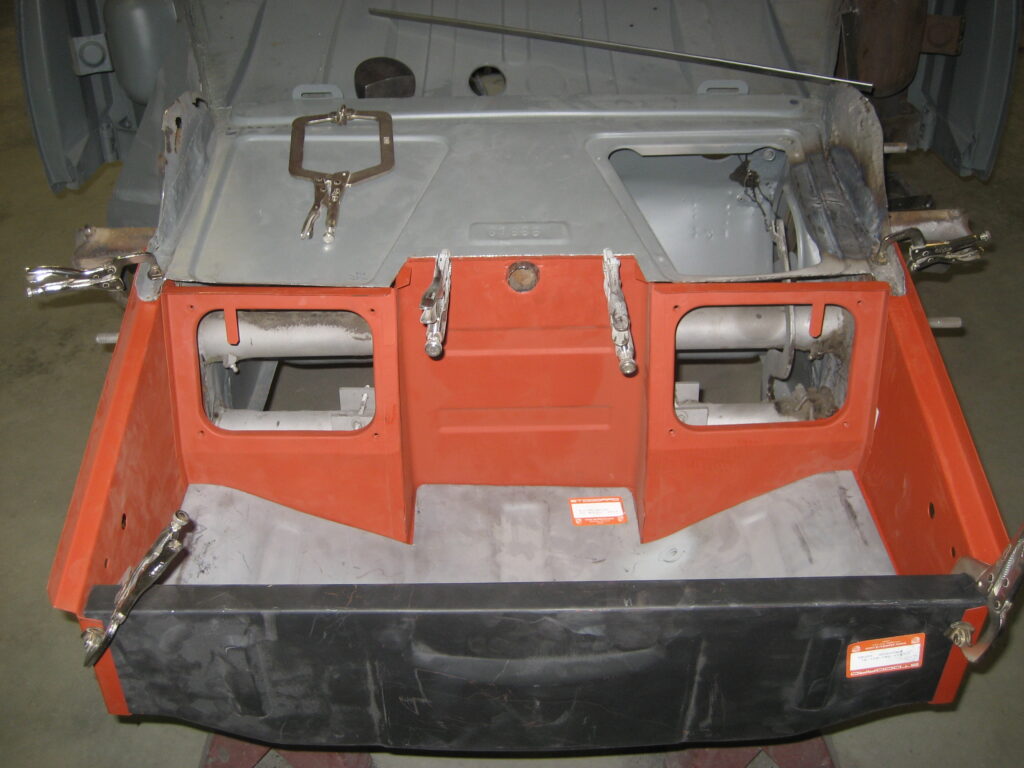 Fitting the new battery box.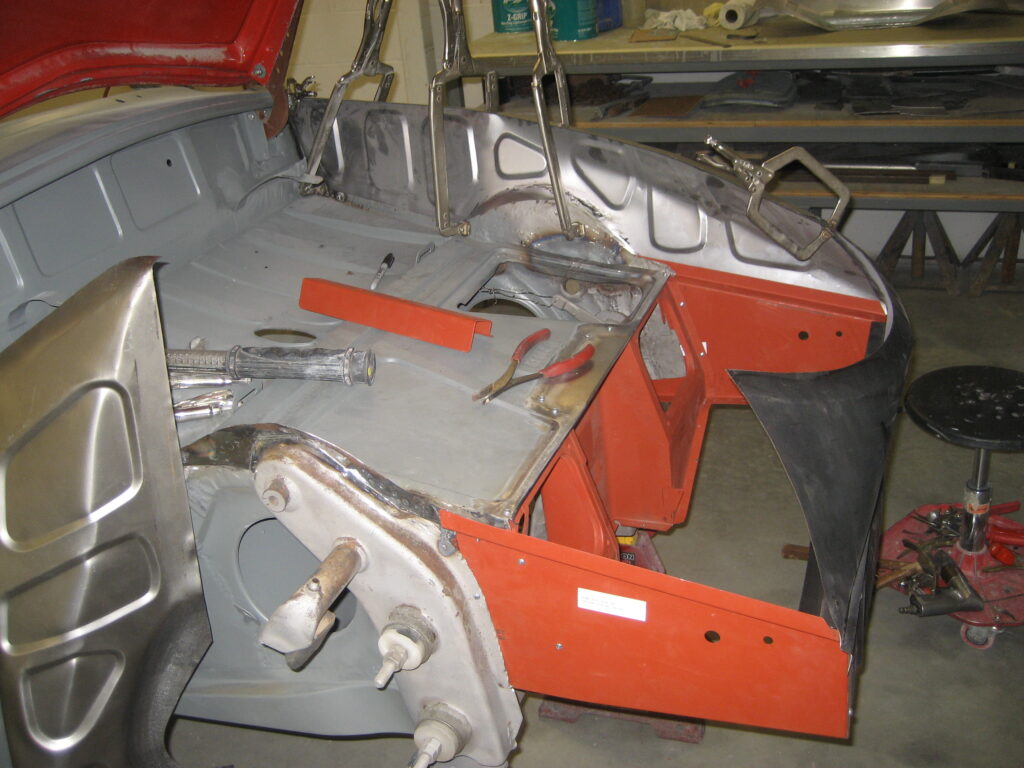 Starting to fit the upper structure.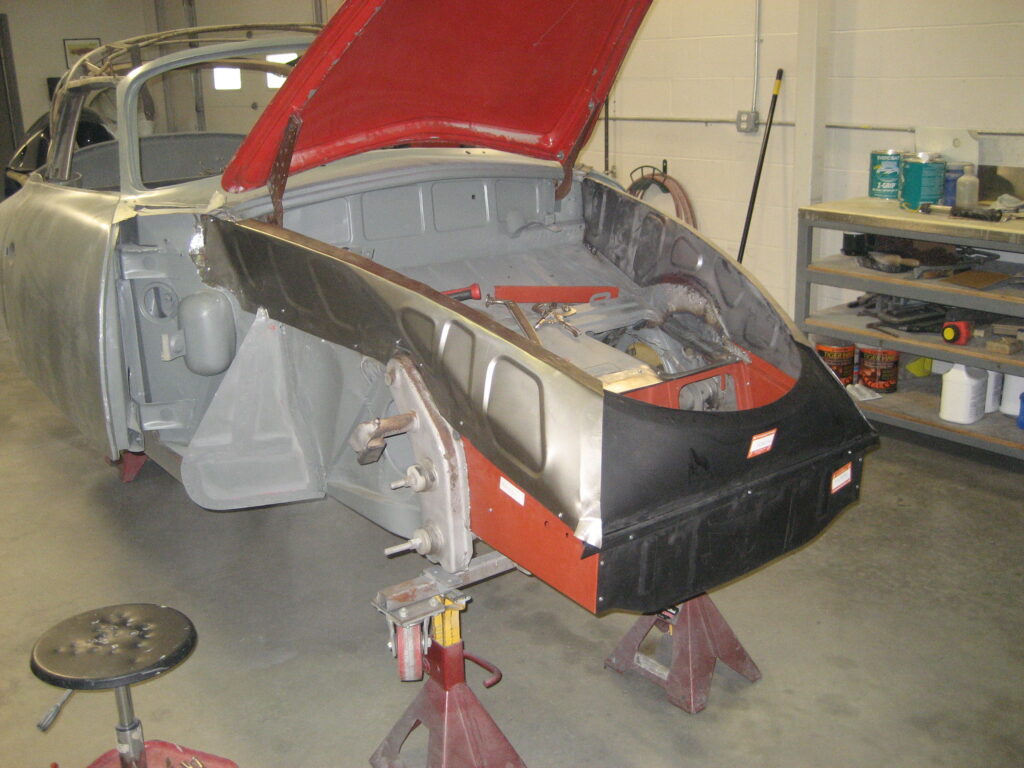 Upper structure assembled.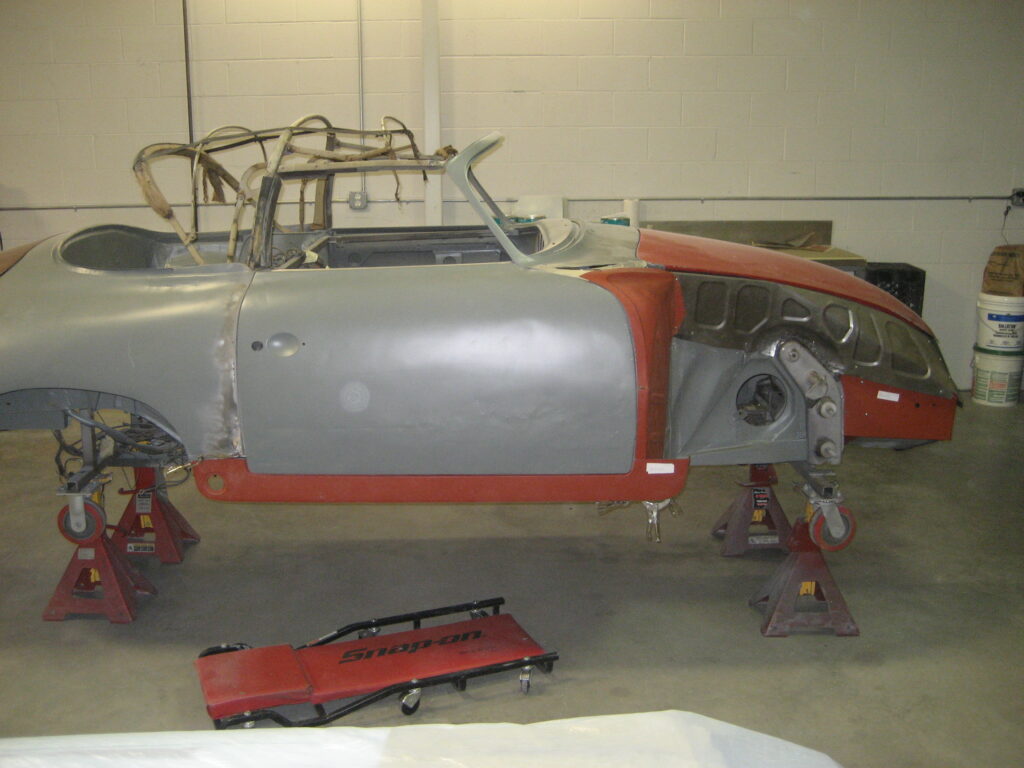 Fitting wheelhouse close out and new door sill.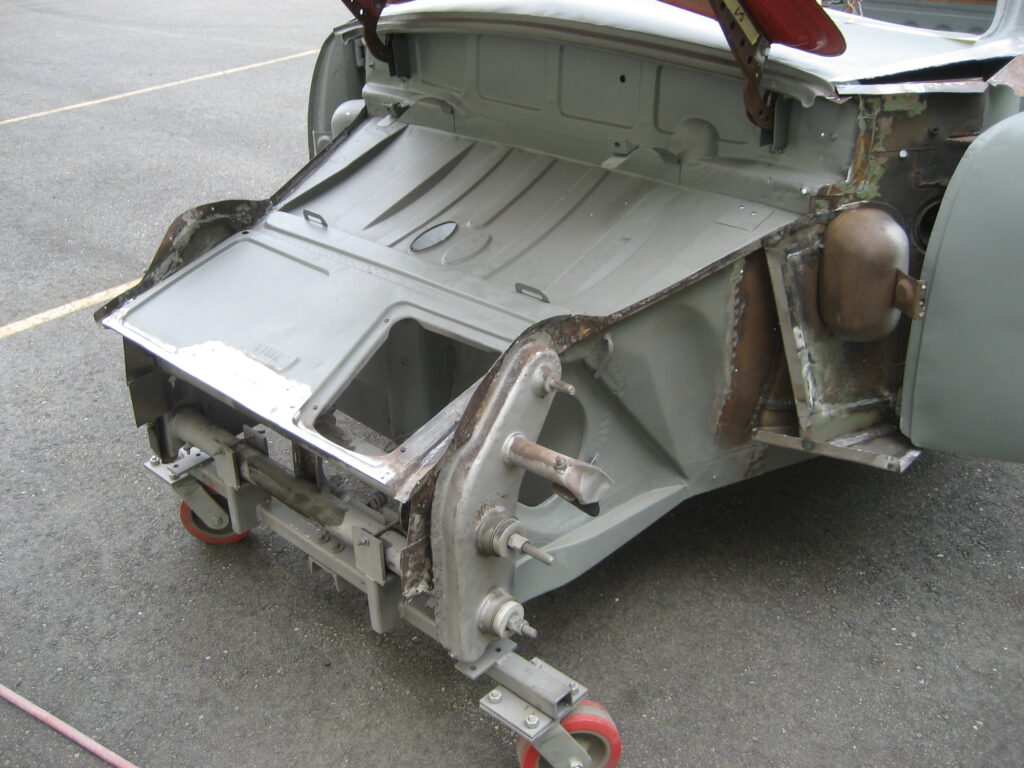 It all comes back apart for sand blasting and primer.
More fitting to come latter.
Here are the previous installments if you missed any of them:
1957 356 Cabriolet Restoration – Part 1
1957 356 Cabriolet Restoration – Part 2
1957 356 Cabriolet Restoration – Part 3
1957 356 Cabriolet Restoration – Part 4
1957 356 Cabriolet Restoration – Part 5
1957 356 Cabriolet Restoration – Part 6
1957 356 Cabriolet Restoration – Part 7
1957 356 Cabriolet Restoration – Part 8