We've got a new round of pictures from James detailing the latest progress on the 1957 356 Cabriolet restoration. Things are coming along nicely.
From James…
As promised we will cover the outer rockers today. I will stick to one side since they are the same on both sides  and we can move on to more fun next time.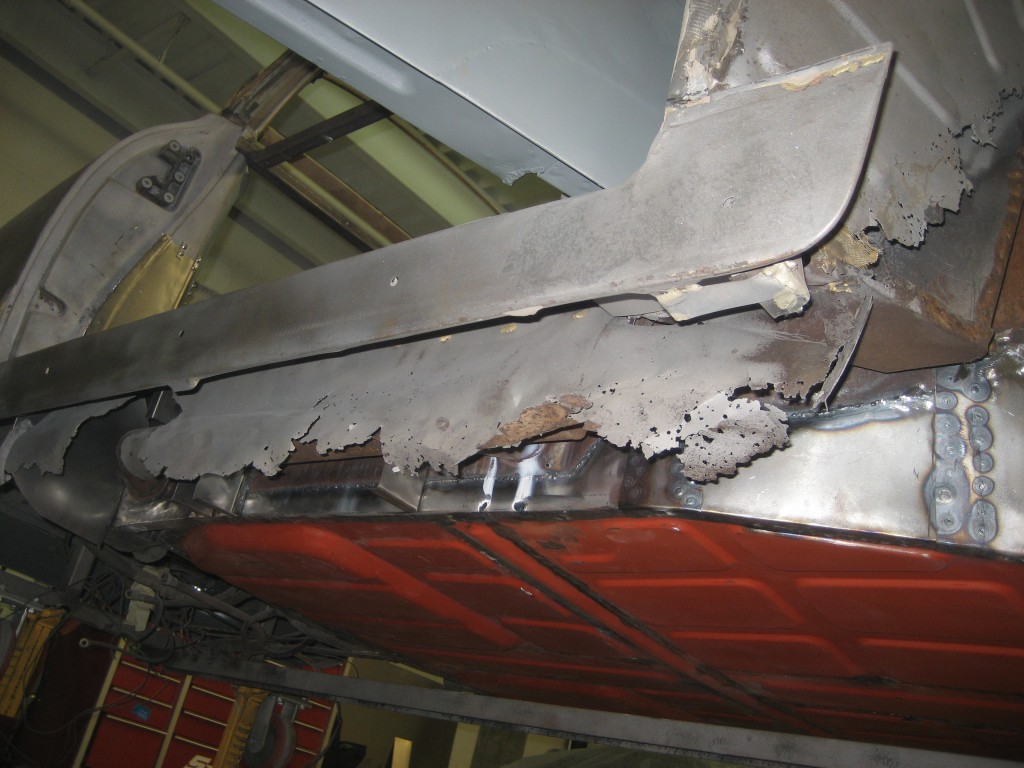 As you can see the inner repairs a done but…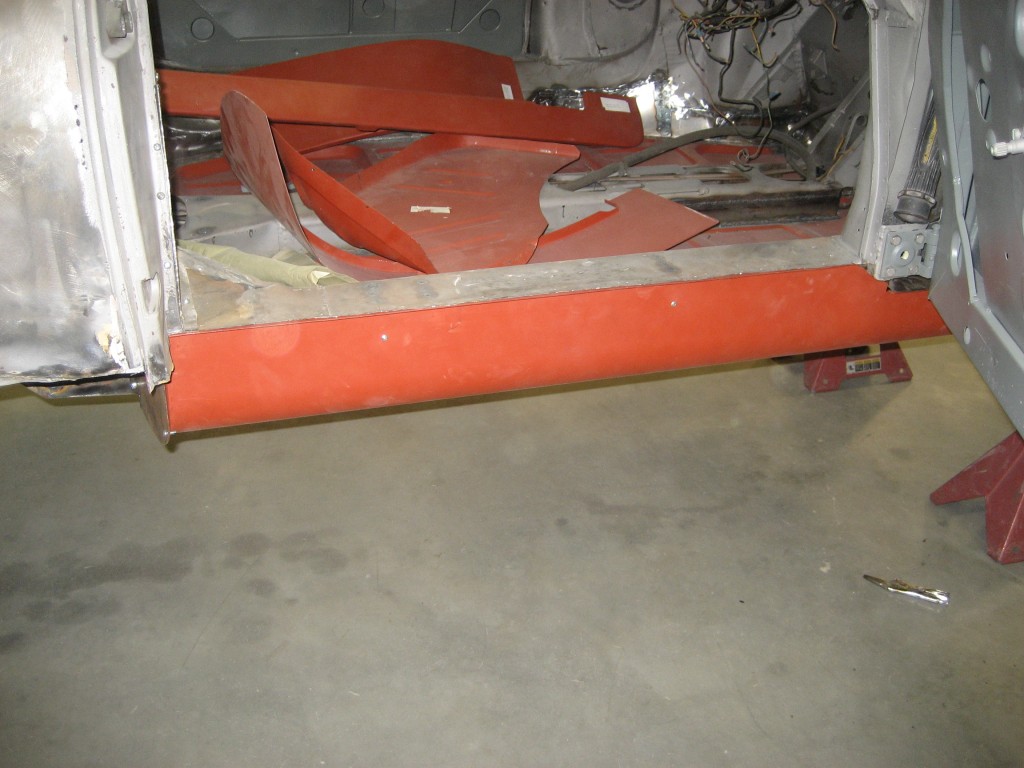 …now we can start fitting the new rocker…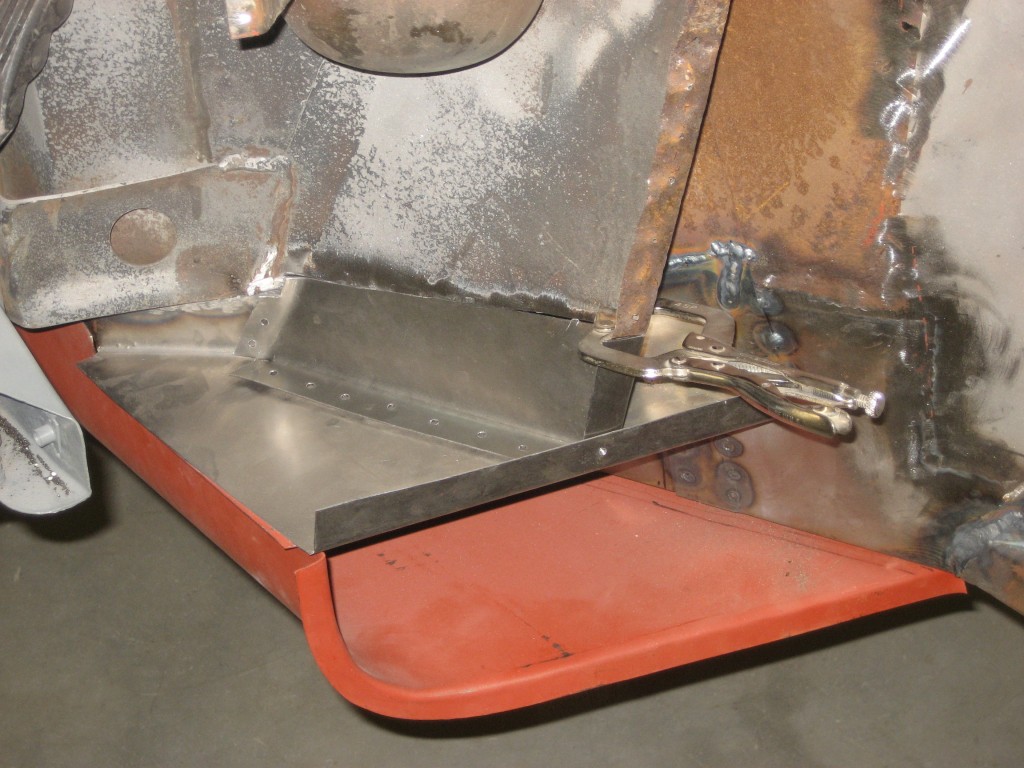 ….and start repairing the metal it attaches to.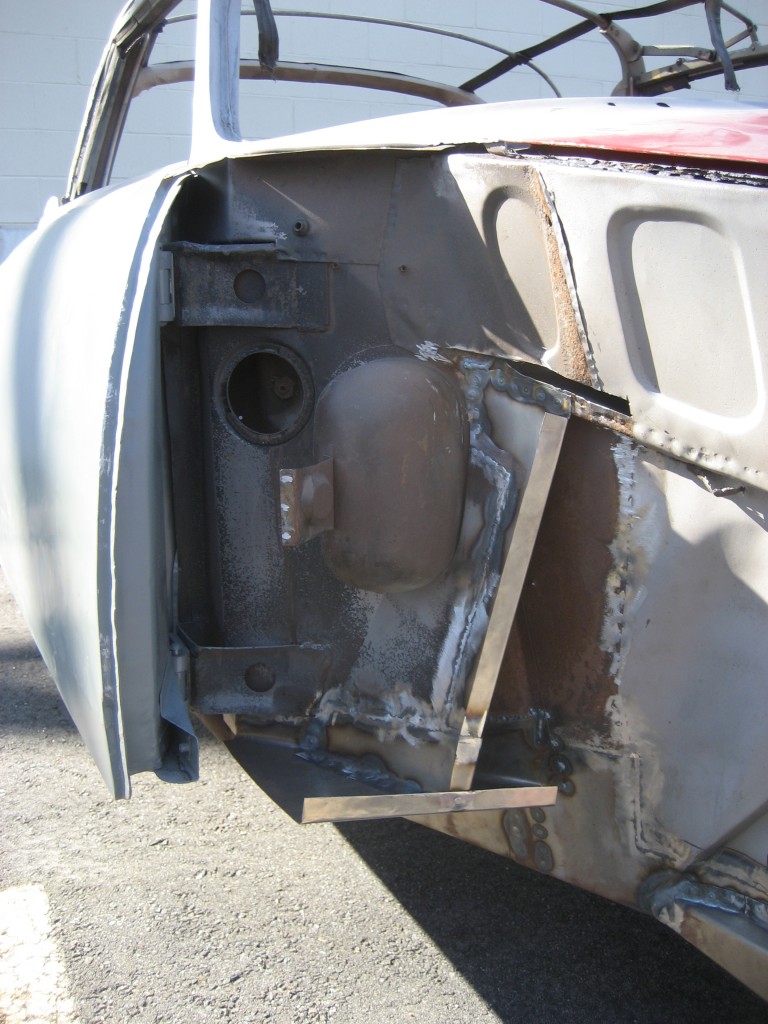 Now that the rot is removed its back out for more sandblasting.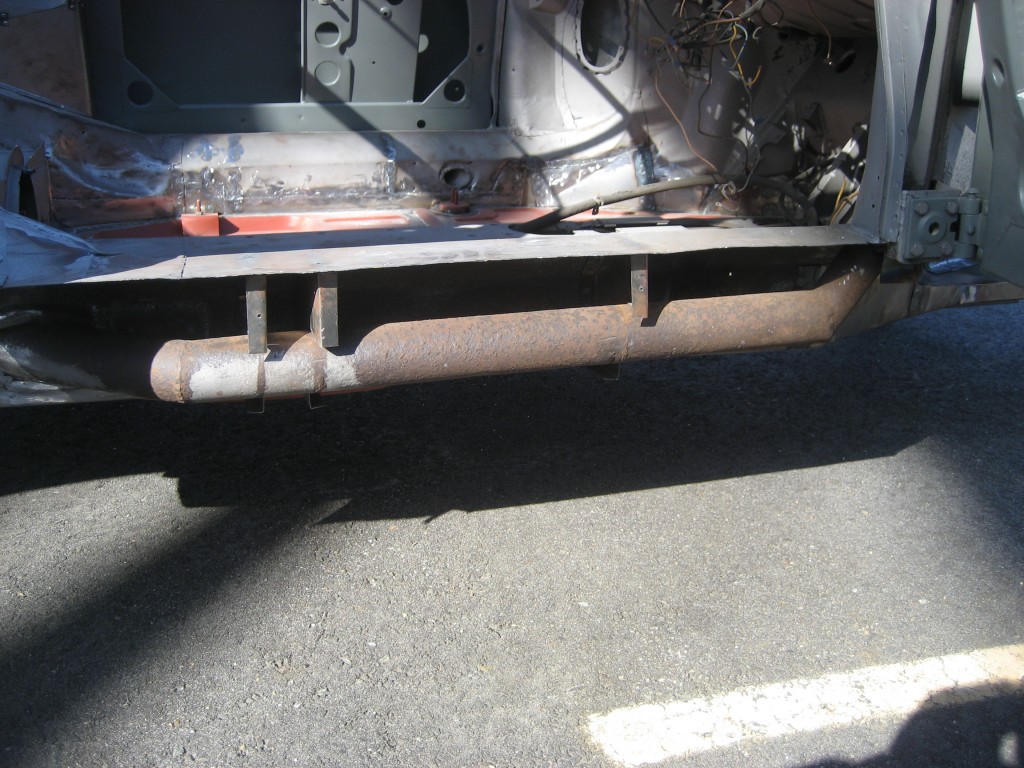 The old heater tube Porsche didn't prime inside of the rocker.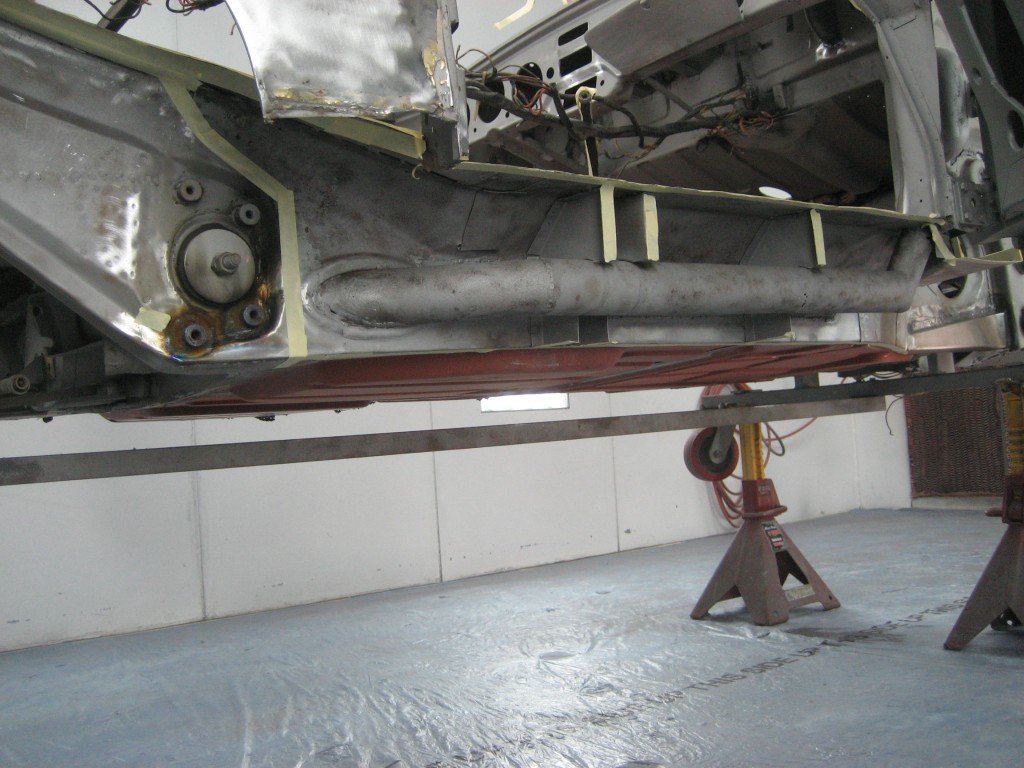 We do prime inside so that the cars will last even longer. The tape keeps primer off our weld areas.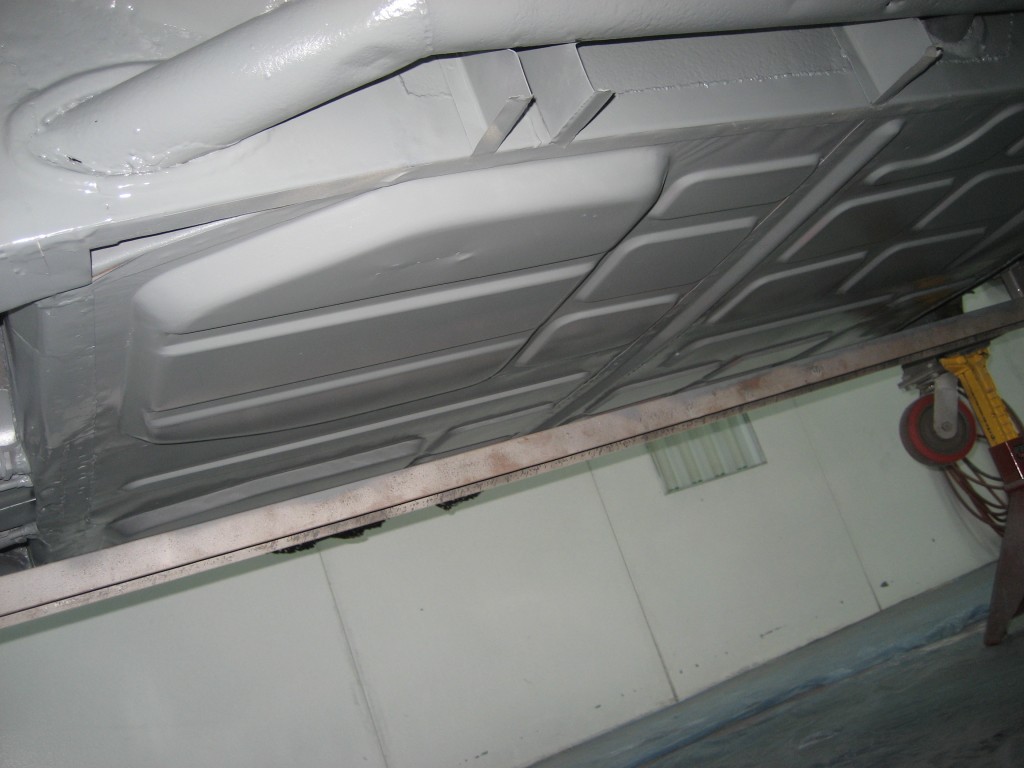 Epoxy primer protects from rust.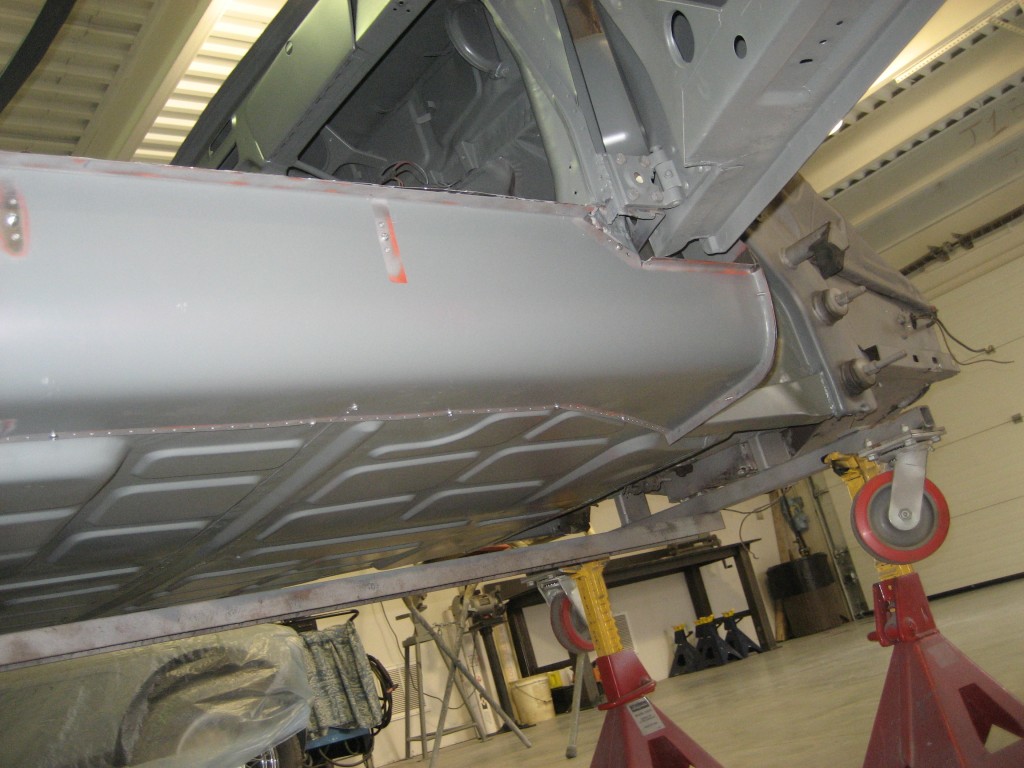 Now we screw the rocker in place.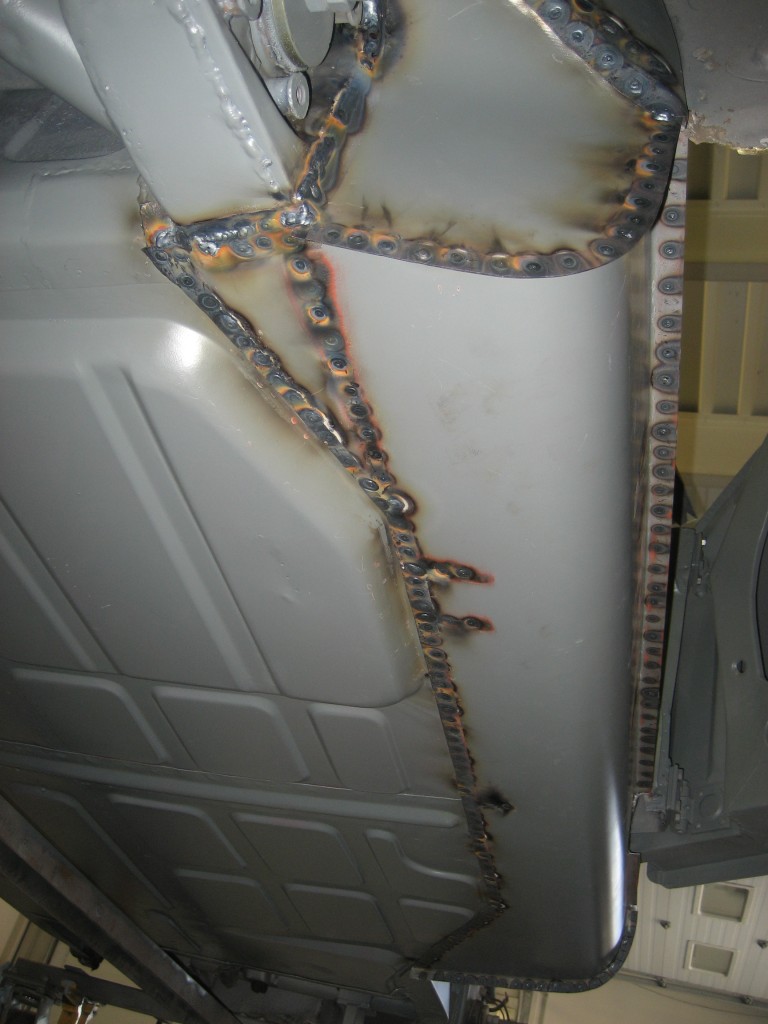 And a few hundred spot welds later its done. The other side is done the same way.
Here are the previous installments if you missed any of them:
1957 356 Cabriolet Restoration – Part 1
1957 356 Cabriolet Restoration – Part 2
1957 356 Cabriolet Restoration – Part 3
1957 356 Cabriolet Restoration – Part 4
1957 356 Cabriolet Restoration – Part 5
1957 356 Cabriolet Restoration – Part 6
1957 356 Cabriolet Restoration – Part 7