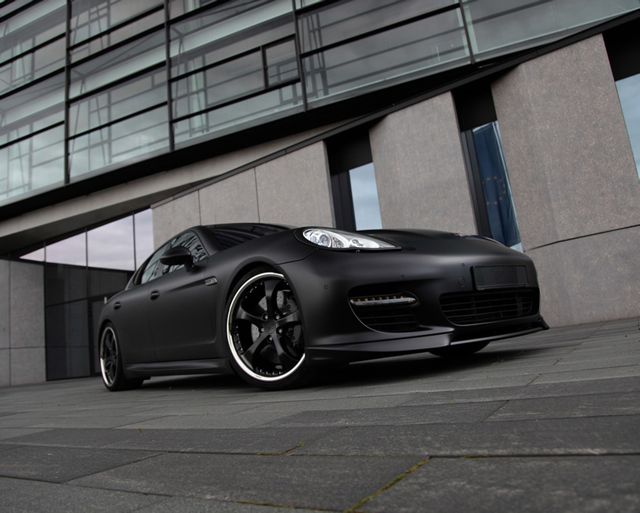 TECHART, a couple of days ago, announced an upgrade for the Porsche Panamera called the TECHART Black Edition. I, for one, am a pretty big fan of these matt black edition cars. At least from what I've seen in the pictures. It definitely feeds that superhero fascination that lurks inside me somewhere. This would be a heck of an addition to that house in Japan with the space for a car in the living room (check the post out here if you missed it: A Car Enthusiast's Dream House).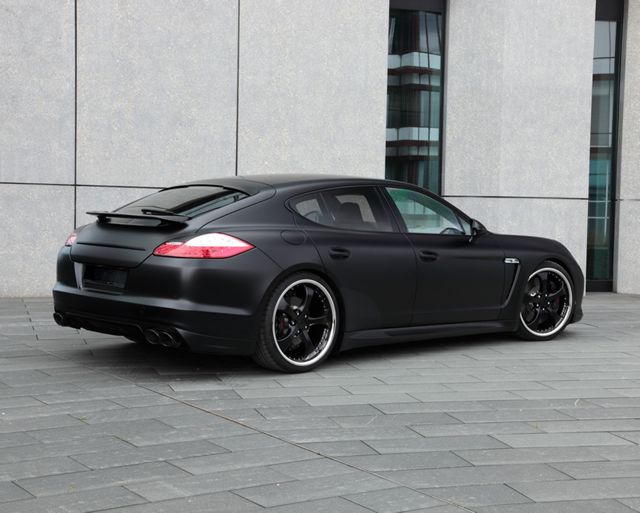 The TECHART Black Edition is not just a paint job. Included are a number of upgrades to both the interior as well as exterior of the car. On the outside, we have the TECHART Aerodynamic Kit I (including front spoiler, rear wing and apron, side skirts and roof spoiler), TECHART daytime running light system, and TECHART exhaust system, all seamlessly incorporated into the matt black design. Also part of the package are TEACHART 22-inch Formula II light alloy wheels…in black of course!
The interior is an interesting one. I usually am not a huge fan of colored piping, but in this case I think it looks pretty sweet. TECHART has done most of the interior in black leather with alcantara, hand-sewed stitching and the leather piping in flamenco red. The matt black finish can be found on a number of interior surfaces including trims, door entry guards, cup holder and air vents. Not as sexy looking as the exterior, in my opinion, but still a great compliment to the overall color scheme.
Price? Beats me. And frankly, I'm scared to look. It's probably not going to be cheap. Course when did Batman ever sport a cheap ride?!
[Source & Images: press.techart.de]