Joe, one of our PorschePerfect.com readers who lives in the Northeast, sent me the following picture this morning taken during his commute: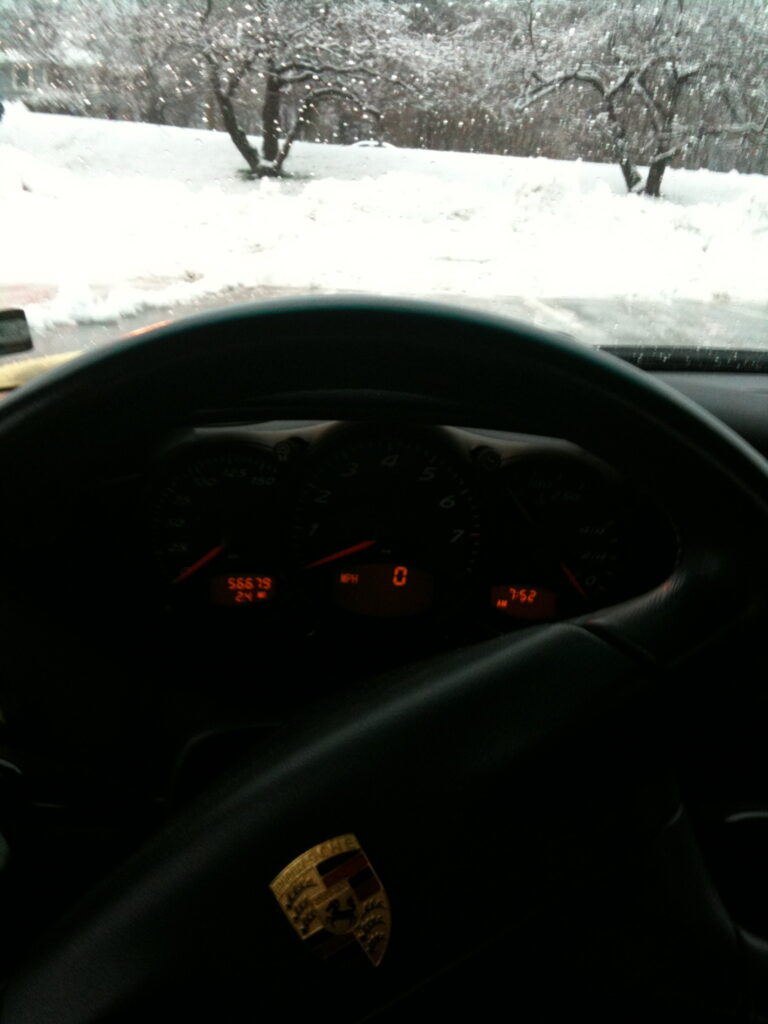 Here's what he had to say:
School was not cancelled today despite all the snow we got in the New Haven area. Drove the boxster to class and almost died like three times!
I'll let Joe give more detail if he wants in the comments, but I don't see any road in front of where the Porsche is pointed and that snow looks awful close to the windshield.
Thanks for sending this in Joe and braving the elements in your Porsche. You're livin the dream!