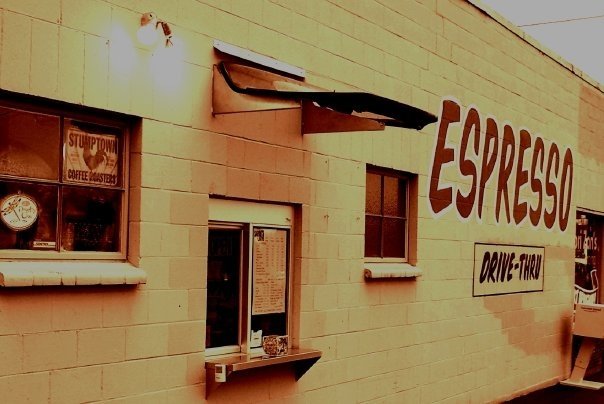 This kind of reminds me of those 101 Things To Do With A Dead Cat books from when I was growing up. Salem's Latte, a little coffee place in Salem, Oregon has come up with a unique use for an old Porsche 944 hatchback window…use it as a drive thru awning.
Salem's Latte is unique in a couple of ways. First of all, it's located in the back of a body piercing shop with only a drive thru window (that I know of). Second, they're the only coffee house in town serving Stumptown coffee, which is a Portland coffee roasting sensation (depending on who you talk to). Aside from great coffee, they also have awesome $1 soft serve ice cream cones! We've been there a few times in the Giveaway Porsche while on video.
Back to the 944 window awning. The only problem with it: it doesn't really work. It's still a great idea though!