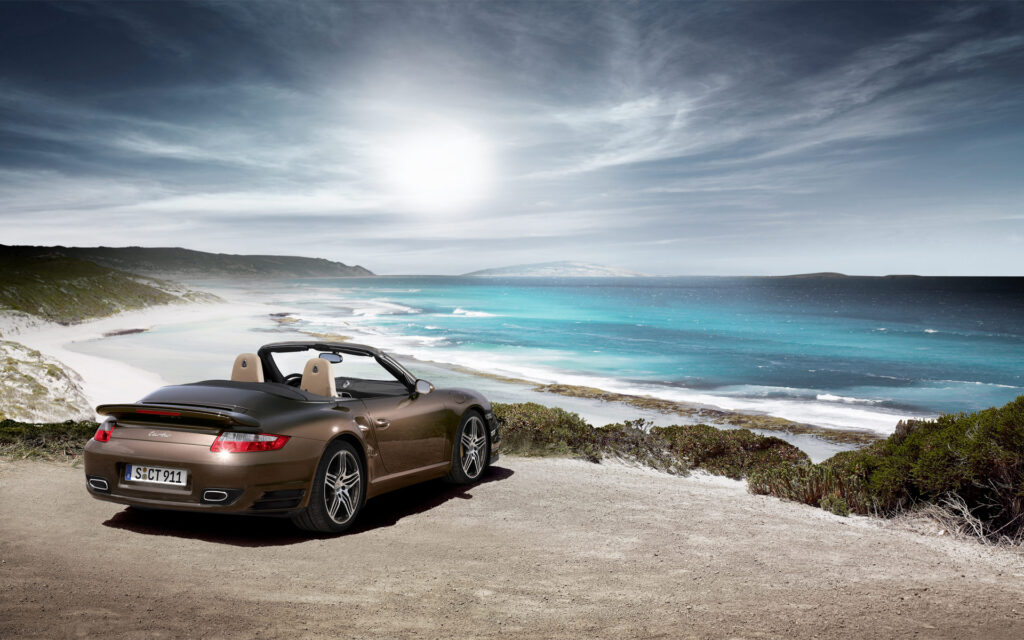 I was on the Porsche site yesterday looking for something for a post and stumbled across some sweet Porsche downloads. Each model (at least in the 911 lineup) has a Gallery section where you can download different lifestyle and motion images of the car in various sizes.
Now I know this is hinting at what an uber geek I am, but you've gotta check out some of these pictures. They're simply gorgeous. Let me suggest a couple of galleries in case you're having trouble thinking there's something worthwhile there:
911 Turbo Gallery
911 GT2 Gallery
Another Porsche goody I found was in the 911 GT3 Web Special site. It's a micro site dedicated to the GT3. If you have any fascination at all with this super car, definitely check out the site. You can watch some cool video of the GT3, look at the car from multiple angles and hear a test driver talk about different features in German with English subtitles.
Probably the coolest feature though is the customizable downloads of the 911 GT3 in the Pit Lane section. You can customize the color of the car, wheels, and perspective, then download the image you created as a background image for your computer. Here's an example of one I customized on the site: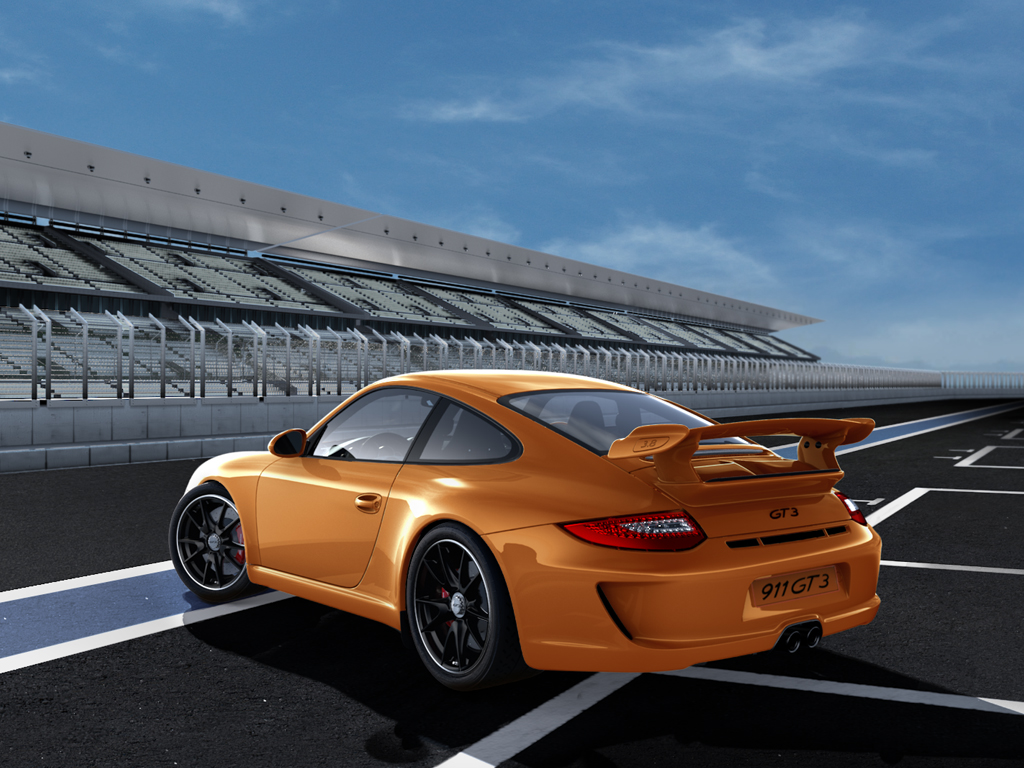 The last thing worth checking out is the Porsche Movies section. The music is a bit corny, as are some of the story lines. They're all a little like long commercials, but a couple of them are pretty decent. I like the two for the 911 Turbo, especially The Commencement. The second one in the 911 Turbo section, Different – The Idea, has some great driving shots with areal camera work, but you'll have to live through the first half to get the payoff. Course it's tough to beat the GT3 video so don't get your hopes up too high.
To say the Porsche site has a lot of stuff on it would be an understatement. I think too often we depend on magazine articles, newspaper and tv ads, etc. to bring us Porsche "stuff". The Porsche.com site is truly Porsche at its finest and is the next best thing to being at a Porsche dealership.