I picked up a couple of Porsche books as a refresher on buying a used Porsche. Both are longtime staples in the book world on the topic of Porsche and worth reading. Even if you've purchased a used Porsche in the past, consider grabbing one or both of these to remind you of things you may have forgotten in the buying process.
Although I've never purchased a Porsche specifically in the past, I've been with several buddies who have and I've also looked at a heck of a lot of used Porsches. Picking up a couple of books like this will give you a better shot at finding a solid car that you can enjoy fully instead of a car that more sucks your time and money than provide a fun driving experience.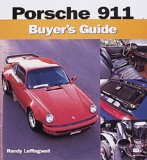 Porsche 911 Buyer's Guide
by Randy Leffingwell
This series was formerly the Illustrated Porsche Buyer's Guide by Dean Batchelor. Randy Leffingwell, a long time Porsche enthusiast, took over the series as it changed to a Color Buyer's Guide approach. Randy states the goal of the book right up front:
"…to make the car shopping, examining, and purchasing stresses manageably low, so the driving and pleasure quotients remain very high."
One of the reasons I picked up this book is because of it's continuation of Batchelor's work in the Illustrated Porsche Buyer's Guide. That series was one of the best for all around good information and buying process help for both novice and experienced Porsche buyers. This book is a bit old and only covers through the 2001 model year. More than sufficient for my needs since I'm looking for a 911 that's pre-2000.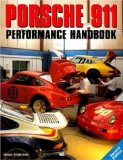 Porsche 911 Performance Handbook
by Bruce Anderson
This is the second edition of this book I've owned. It's an excellent book and regarded as one of the best all around books on the 911. Bruce Anderson writes the monthly Porsche Market Update found in Excellence magazine and is one of the premiere experts on Porsche cars. I've followed him for a long time and he definitely knows his stuff.
Although the title may make you think it's a book for tuners, it also has great information on 911s that can be applied to the purchasing process. There's even a chapter dedicated to Buying a Used 911. Definitely pick up this book if you're looking to buy a used Porsche or already own one and want some project or technical information about the 911.
As soon as I'm done with the books, I'll post up a more formal review. I'm also working on a summary of the buying process from a non-mechanical buyer's perspective with a couple of resources to help in the buying process.