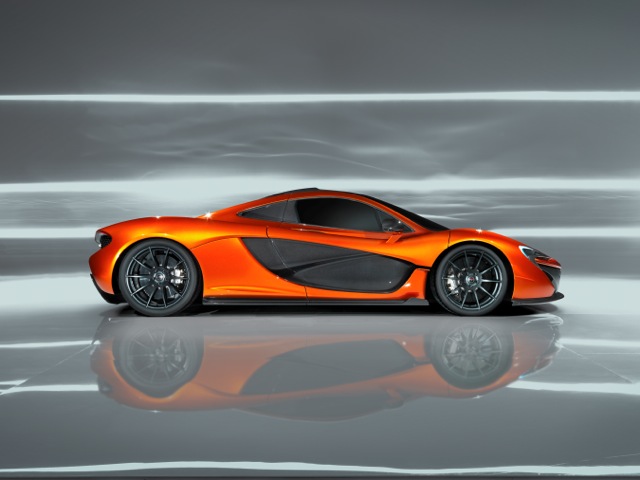 Although details are a bit on the sparse side, the McLaren P1 made it's debut at the Paris Motor Show that recently kicked off at the end of September. The company's aim with the P1? "To be the best driver's car in the world on road and track." Sounds simple enough.
A couple of features were highlighted in the press release. First, large adjustable "active" rear wing that adjusts automatically to boost downforce and optimize aerodynamics. Second, a mid-engine design that uses a carbon fibre monocoque and roof structure safety cage called MonoCage, and lightweight carbon 'multi-purpose' body panels.
I have to say it's a gorgeous looking car from the pictures. Reports are indicating they simply don't do the car justice. Call me crazy, but I love the burnt orange color.
Shown as a design study, McLaren claims the goal will hit the production lines next year.
[Source & Image: McLarenAutomotive.com]