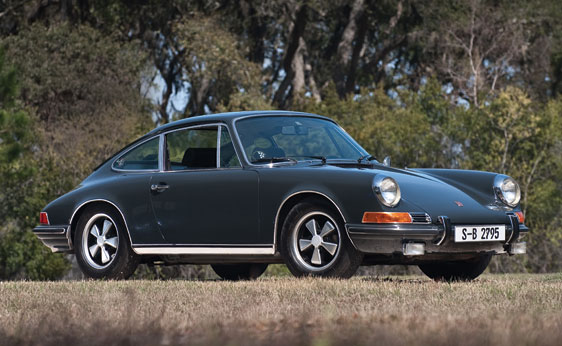 Yesterday, RM Auctions slammed the gavel down on a $1.25 million $1.375 bid for the infamous Porsche 911 Steve McQueen owned personally and used in footage of the movie Le Mans. I've been wondering how much the car would go for since mentioning the upcoming auction back in March (Chance To Own Steve McQueen's Porsche 911S Featured In The "Le Mans" Movie). I guess RM Auctions knew what they were talking about when they estimated it would go for between $950,000 and $1,350,000.
Here are a few details about the car:
Delivered new to Steve McQueen on the set of the iconic motorsport movie Le Mans
Built to the highest available specification offered by Porsche for street models
Invoiced and assigned by the Property Master for use during filming and for McQueen's personal use
Four owners from new, including McQueen's personal collection in California
Excellent in highly original preserved condition
Well documented with invoices and correspondence corroborating absolute authenticity
For the first three minutes and 40 seconds, Steve McQueen isn't the only star of the 1971 film Le Mans. The steely-eyed McQueen's co-star for the film's memorable opening scenes is a Slate Gray 1970 Porsche 911S. This magnetic pair opens the film in convincing fashion, and the tranquil images of McQueen driving the snarling 911 through the bucolic French countryside, contemplating the complex and shifting equations of life and death in competition, are in stark contrast to the racing action that would follow.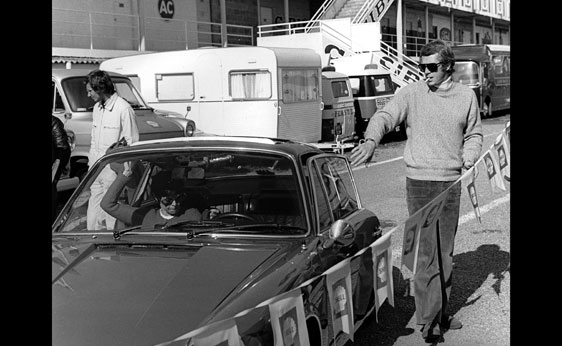 According to a letter from Porsche, "The car was driven as is directly to Le Mans by our people, for use by Steve and the Solar Productions crew. At a later date, the car was returned to our repair shop for modifications," which included the installation of a limited-slip differential and revised gear ratios.
I'm both surprised and not at the huge sum paid for the car. The sad part to me, as always, is the person who bought the car will likely never even get behind the wheel, much less drive and enjoy the car. Too bad.
UPDATE: I was mistaken on the amount the car went for. It sold for $1,375,000. It exceeded RM Auctions' estimate. Unbelievable!
[Source & Images: RM Auctions]