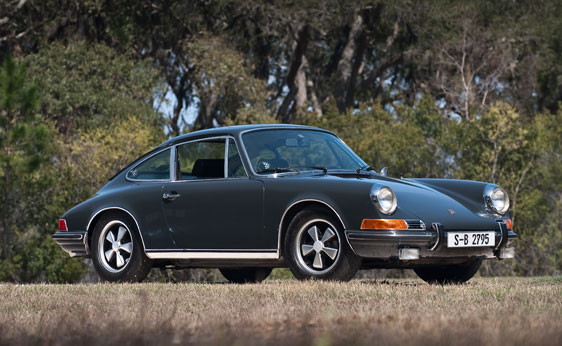 Brad sent me a link (thanks Brad!) to a Luxist.com post that featured Steve McQueen's 1970 Porsche 911S, which will be auctioned off at Monterey this summer.
First of all, if you haven't been out to Luxist.com before, definitely check it out. Their featured cars alone will keep you busy for hours. If that's not enough, then check out the watches section (a secondary passion of mine). Unbelievable!
Second, this is a heck of an opportunity to own not only an iconic piece of memorabilia from Steve McQueen, but one connected to (and actually in) arguably the best Porsche movie of all time: Le Mans. This particular Porsche 911 was featured in the film and also served as McQueen's personal transportation during filming. It later went into his personal collection.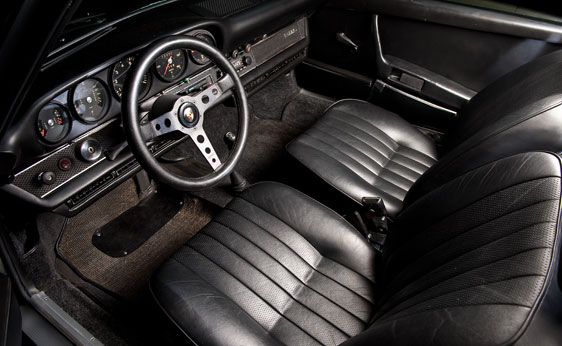 Here are a few details from the RM Auctions web site:
In the lengthy opening sequence of the epic Hollywood movie Le Mans, this Porsche 911S is featured prominently as star racing driver Michael Delaney, portrayed by the King of Cool himself Steve McQueen, drives through the countryside, preparing for the 24-hour endurance racing battle. After filming, it joined McQueen's personal stable of extraordinary motor cars in California. An "S" model of the highest 1970 specification, it features air conditioning and a full complement of factory options. It remains in exceptionally original condition and is offered from the collection of a prominent Porsche aficionado.
It'll be interesting to see how much this car goes for. I would expect the auction at Monterey to fetch higher prices than other auctions. If the sale of other Steve McQueen items provide any guidance, the price will be hefty. His 1967 Rolex Submariner seen on his wrist in a number of pictures sold for $234,000, 20 times it's estimated value. The Tag Heuer Monaco he wore in Le Mans went for $87,600. LOVE that watch by the way!
I'd love to see someone buy this car, climb in, and drive it home…right off the auction grounds.
Check out the auction page for more pictures here: RM Auctions Steve McQueen Porsche 911.
[Source: RM Auctions; Images: Darin Schnabel ©2011 Courtesy of RM Auctions]