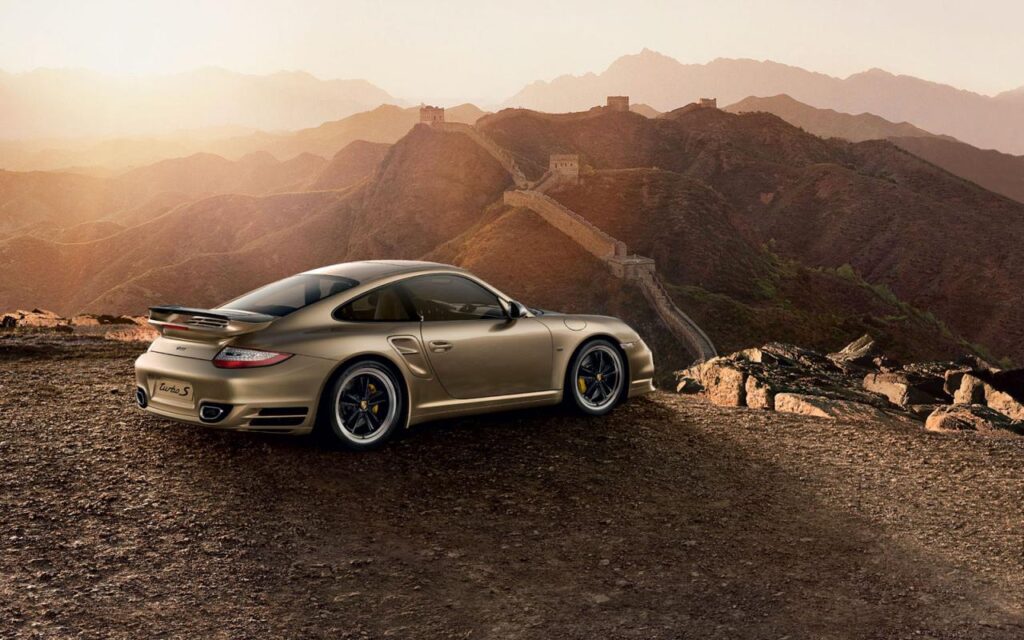 Typically I love Porsche special edition cars. They seem to have those little touches that make them stand out from the norm and increase desirability enough to cause you to mull over the "what ifs" in your mind. This time around, Porsche missed the mark for me on the Porsche 911 Tenth Anniversary Edition. Perhaps I just don't get it, not plugged into the Chinese culture and what will get the juices of 10 über wealthy Chinese men going. This car looks more like something destined for the roads of Saudi Arabia than China and reminds me of that gold plated Porsche from a couple of years ago (Weekly Porsche Wrap).
Fortunately for Porsche, my opinion doesn't mean squat and this limited edition Porsche 911 will probably sell out before the first car even hits Chinese soil.
Built to commemorate ten years of Porsche presence in China, the Porsche 911 Tenth Anniversary Edition is based on the 911 Turbo S Coupe and limited to just 10 cars. It's got the 3.8 liter Turbo S engine delivering 523 hp with 516 lb-ft of torque through Porsche's 7'speed PDK transmission. 0 to 62 mph comes in 3.3 seconds with a top speed of 196 mph.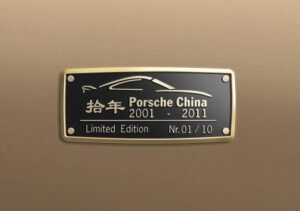 The external styling and interior touches seem to be the big differentiators. Classic gold paint with matte black finish used on the exterior carbon fiber pieces such as the hood, mirrors and rear spoiler. There are also Porsche badges showing the cars production number and limited edition logo both on the exterior of the car as well as inside the cockpit. Gold is, of course, used throughout the interior including black outline of gold for the instrument panel.
The Porsche 911 Tenth Anniversary Edition is supposed to arrive sometime this month at a price of RMB 3,488,000 yuan. That works out to about $538,000. Maybe they're using REAL gold on this baby!
One thing I do have to say I really really like about this particular special edition car is the picture of the car set against the Great Wall. Absolutely love that image.
[Source & Images: Porsche]