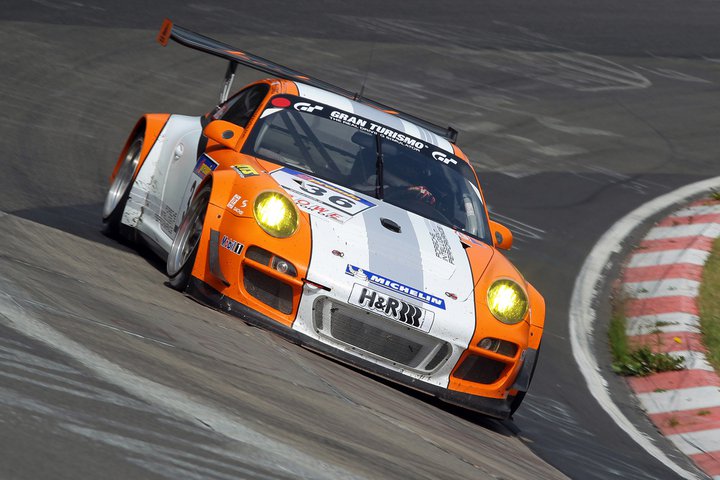 This is dang cool! The Porsche 911 GT3 R Hybrid, Porsche's latest technological advancement for the track, showed it's stuff recently with a win in a preparation race for the Nürburgring 24 hour race. It's the second race in the 2011 Long Distance Championship.
Drivers Richard Lietz, Marco Holzer and Patrick Long had to pit only twice to every other team's three pits. That's one of the key factors in the win. Hartmut Kristen, Porsche's Head of Motorsports, had this to say:
Compared to our rivals, we saved one pit stop and with less external energy input our lap times were just as quick. This is what we mean by Porsche Intelligent Performance. I'm particularly thrilled that Manthey Racing's 911 GT3 RSR also underlined the famed efficiency of the Porsche 911 models and clinched second place.
I love what this win represents for the Hybrid and how it catapults Porsche ahead of the competition. Like I've said more than once in the past, reminds me of the days of the Porsche 959.
Can't wait to see how it does in the Nürburgring 24 hour race later in June.
[Source & Image: Porsche]