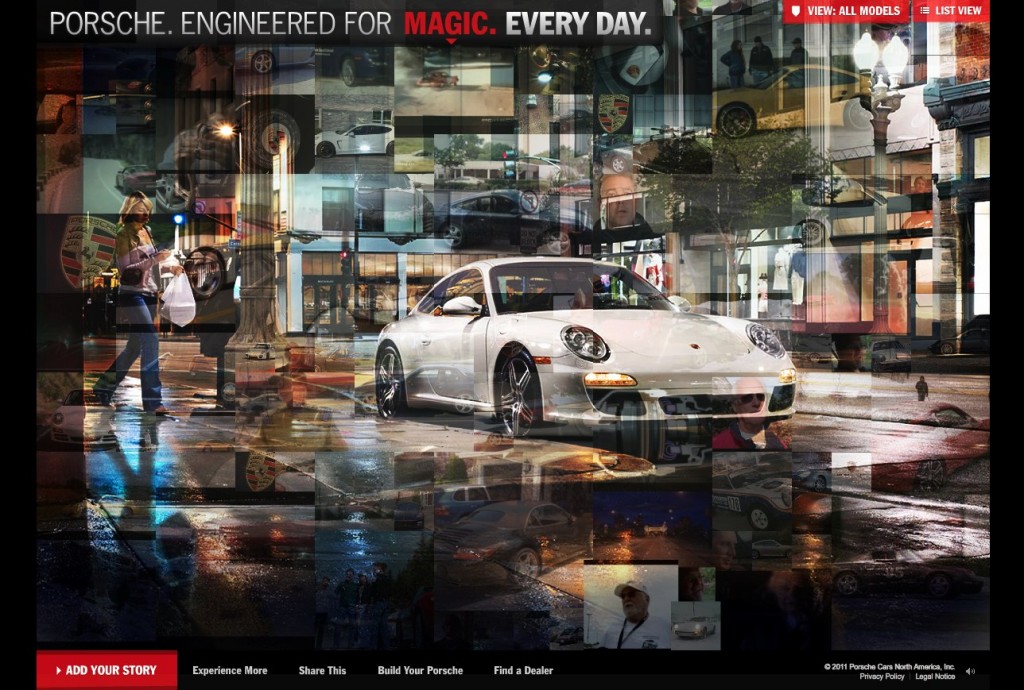 The caption on the site says it all: "Porsche. Engineered for Magic. Every day." How true is that?!
I stumbled across the Porsche Every Day site a couple of days ago after watching a couple of cool new commercials they've been running on TV. The site is a collection of stories from Porsche owners and how the ways they find their Porsches magical every day. It looks like each of them have video of the owner included.
I found the site to be very intriguing and love the many different ways people find magic in their rides. My favorites are the ones involving driving their cars on a regular, even daily, basis.
Most interesting takeaway from the site is a random fact… 70% of every Porsche ever built are still on the road today.
Check out the site here: PorscheEveryDay.com.
[Source & Image: PorscheEveryDay.com]