This is a teaser video for the Porsche DNA site. Short, but sweet, although most of the footage we've seen in other Porsche videos. Just never gets old though.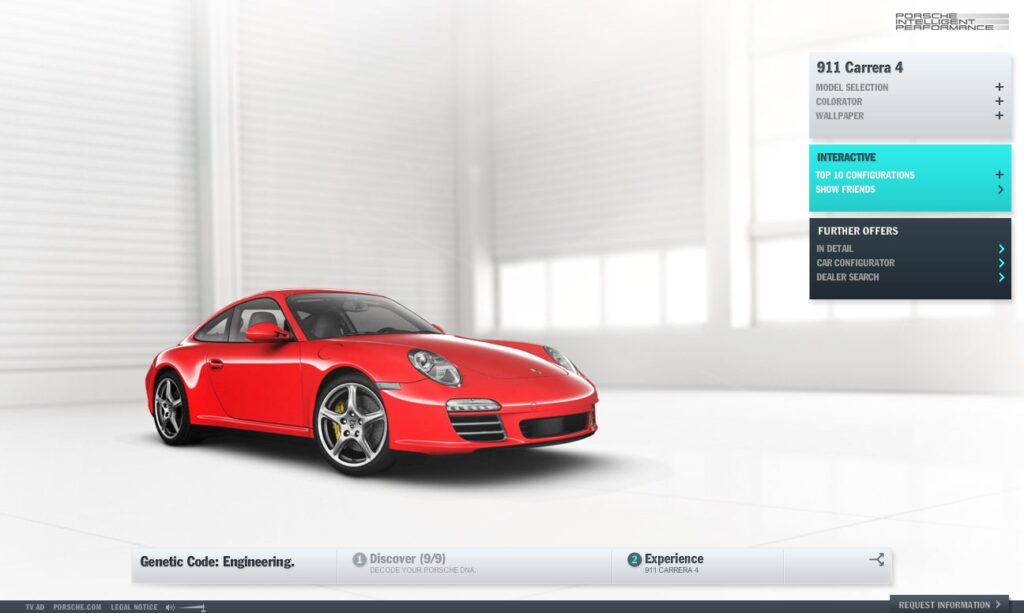 To go along with it, check out the Porsche DNA web special. It's not new, but I hadn't been out there yet. I love the loading screen. Feels Matrix-like. The site is pretty cool, although there's not a lot of depth to it. Answer 9 questions and Porsche will decode your "Porsche DNA" for you. Turns out mine was a Porsche 911 Carrera 4. Guards Red.
Some interesting facts in the questions and nice pictures as always on a Porsche Web Special site.
You can view it here: Porsche DNA Web Special.
[Source & Image: Porsche.com]