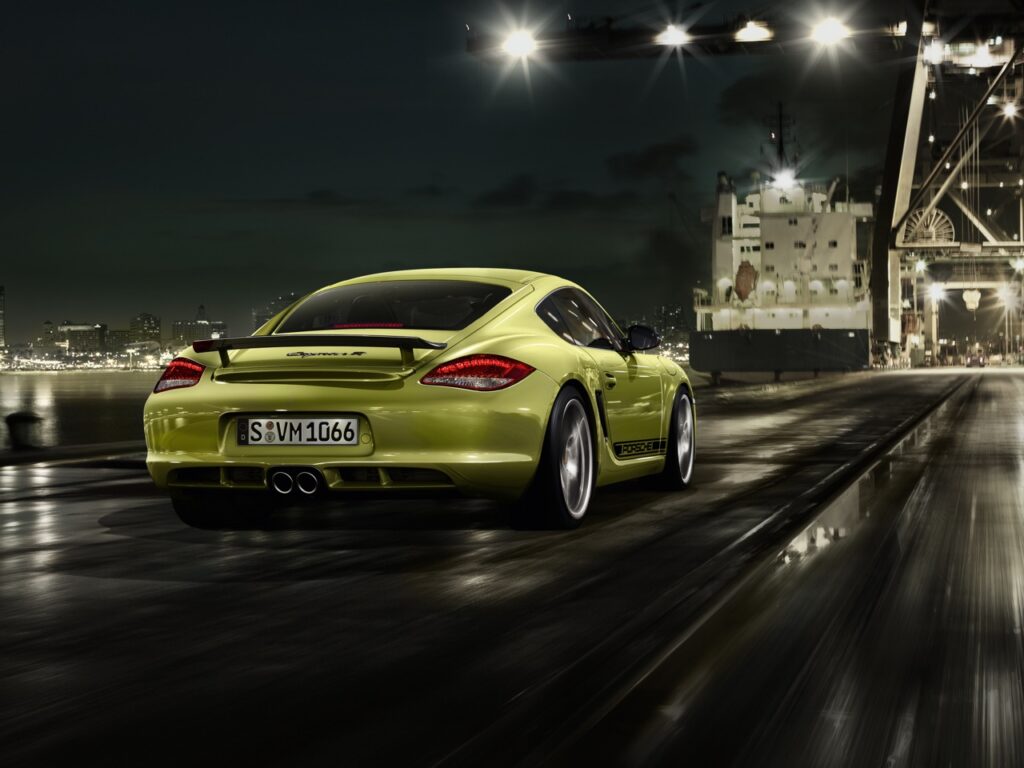 Last Wednesday, at the Los Angeles Auto Show, Porsche announced a new Cayman model we'll see early next year as a 2012 model. I was never much of a fan of the Cayman until I flew down to California earlier this year with a buddy and helped him drive a Cayman Design Edition back (Porsche Cayman ROAD TRIP!!!). I had a chance to drive his car again a couple of months ago and the memories of what a stellar car it was came flooding back.
I'm sure part of it is the Porsche Design Edition trimmings that I fell in love with, but the handling of the car, it's comfort on long stretches of seat time, and the overall look has really taken ahold of me. I'm still a bit on the fence between a Cayman vs. a 911 if I had to choose between the two, but there are plenty of times I would swing towards a Cayman.
This latest iteration of the Cayman only makes the decision harder. For a long time people have felt (and probably for good reason) that Porsche has intentionally held back the performance capabilities of the Cayman in order to keep it from outpacing the 911. This model helps close the gap with a small performance increase along with a whole lot of weight savings.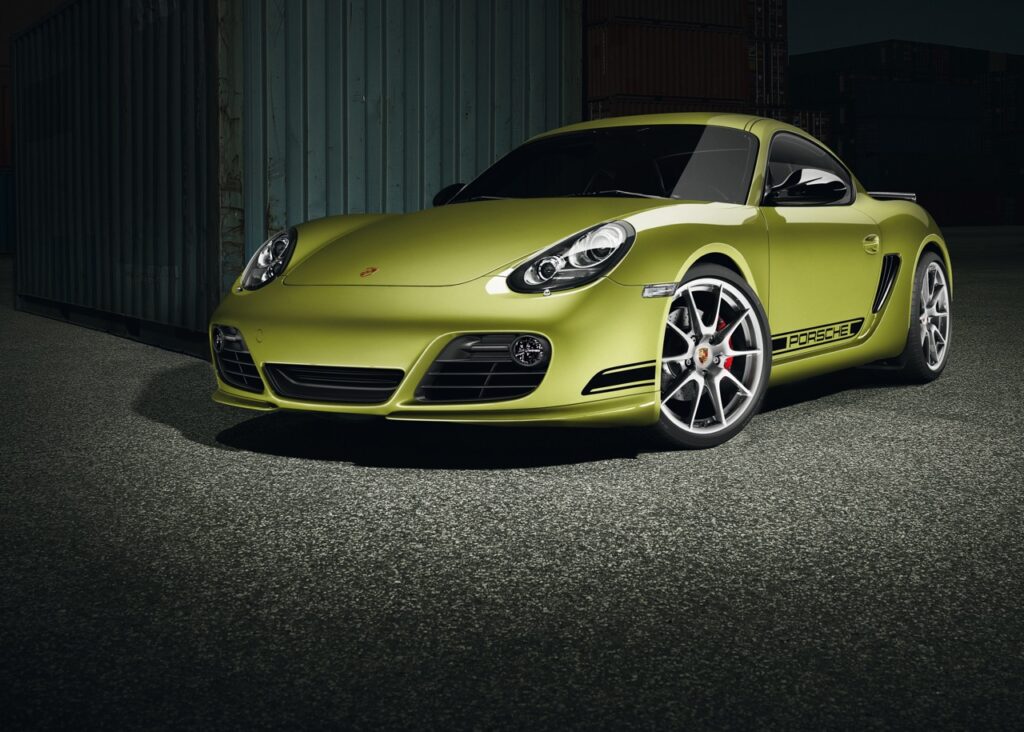 Here's how Porsche summed it up in their press release:
The main objective in the concept and execution of the Cayman R was to improve the already energetic two-seater through a systematic reduction in weight, thereby increasing performance, driving dynamics and agility. With a DIN unladen weight of 2849 lbs. (1295 kg), Porsche engineers were able to achieve a power-to-weight ratio of 8.58 lbs. per hp (3.9 kilograms per hp) and with 8.8 lbs per hp (4 kilograms per hp) with the PDK.
Things like A/C and the stereo were scrapped, along with other standard equipment "not directly associated with driving performance" according to Porsche. A sports suspension system was included lowering the ride height of the Cayman R by 20mm, giving it a lower center of gravity.
The result? A dang impressive 0 to 60 mph sprint in 4.7 seconds with the standard six-speed manual transmission. Opt for the PDK tranny and you're getting to 60 mph in just 4.4 seconds.
Although styling is not all that different, I love the look of this Cayman R. I even like the cross between pea green and lime green exterior color.
Porsche reported the car will go on sale in February 2011 at a base price of $66,300.
[Source & Images: press.porsche.com]