Porsche announced a couple of weeks ago the winner of it's 60th Anniversary Celebration search for the oldest Porsche in America. Based on the press release, it looks like they had a significant number of submissions. Pretty amazing.
Here are a couple they highlighted along with a few details about each:
1952 356 Cabriolet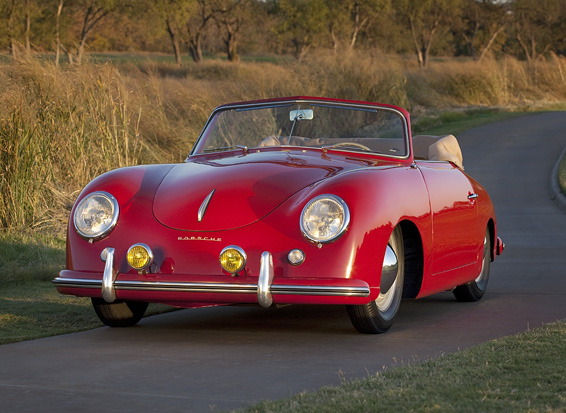 This car is the official winner of the contest. To me, this is the absolute picture perfect Porsche 356 and is exactly what I think of when I picture one. The model, color, heck even the setting for the picture. This car is owned by Dr. Robert Wilson of Oklahoma City, OK. He found it in a salvage yard and completely restored it. A poster child for the 356 model.
1950 356 Cabriolet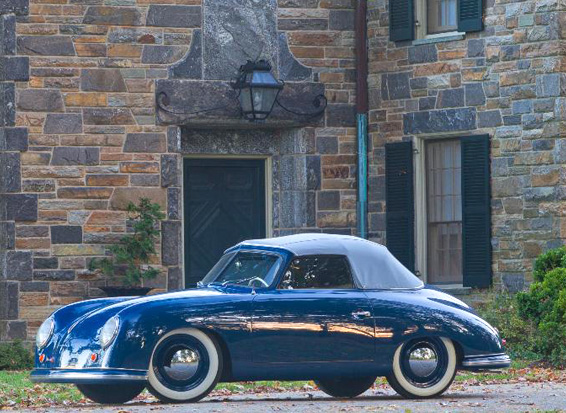 Although this is older than the winning Porsche, it's not the oldest Porsche actually retailed in the U.S. This is one heck of a gorgeous car though. It's owned by Richard Brumme of Annapolis, MD and is one of the first production 356s built in Stuttgart.
Porsche didn't stop there though. They encouraged owners across 12 model ranges to submit their cars for consideration in earning the "oldest" designation for their particular model. Here are the winners of each model:
1965 911: Barry August of Clarksville, Md.
1965 912: Steve Torkelsen of Wilton, Conn.
1970 914: Ralph Stoesser of Marco Island, Fla.
1977 924: Jay Hoover of New Haven, Ind.
1977 928: Jim Doerr of Richmond, Va.
1983 944: John Denning of Covington, Wash.
1992 968: Jeffrey Coe of Trumball, Conn.
1997 Boxster: David Adrian of Worcester, Mass.
2004 Cayenne: Adam Reichard of Magnolia, Texas
2005 Carrera GT: Robert Ingram of Durham, N.C.
2006 Cayman: Eugenie Thomas of Martinez, Calif.
Each of the winners will receive an exclusive badge issued by the Porsche Museum in Stuttgart, along with images of each being featured in the "Sixty Years of Porsche in America" exhibit that opened mid last month. The 1950 356 picture above will be on display at the Los Angeles Auto Show this month.
You can see more cars and read some of the submissions at Porsche60Years.com. I was a little disappointed in the lack of images on the site. I wanted to see more submissions, but it's worth the visit if you have some time to kill.
[Source & Images: Press.Porsche.com]