Lyndon, the ever faithful sender of interesting Porsche finds, sent over an email today with a link to something called Personas that allow you to customize your Firefox web browser with a Porsche based theme (or thousands of other themes). Here's a quick sample of one I loaded up in my browser: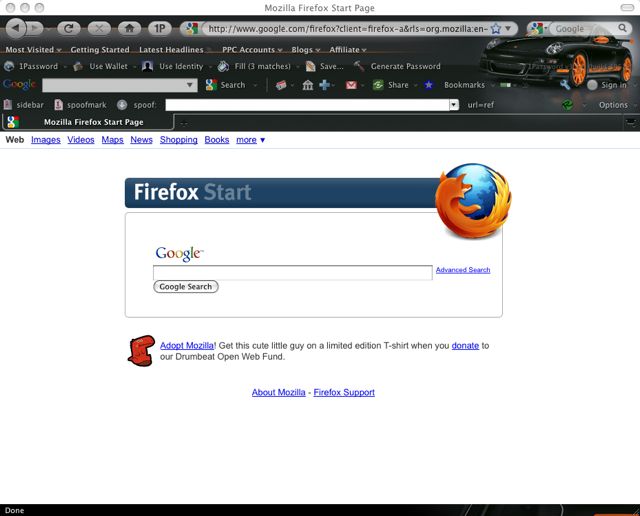 Here's a link to the Porsche specific personas: GetPersonas.com. Once on the page, if you're using Firefox, you can just mouse over each persona and it will show you a preview of it.
I don't know that I'll keep it forever, but it's kind of a cool way to change up a normally bland space in the top of the browser window.
Thanks Lyndon!