I could spend all day messing around on the Porsche.com site and various mini-sites they have available. Turns out I'm not the only one. Nick, one of our younger PorschePerfect.com readers, sent me an email a few days ago after a little time wasting of his own.
He started messing around with the Porsche Boxster and ended up adding options until he had this entry level Porsche starting at $58,000 up to a decked out $128,340 pimp daddy ride! Here's a picture of the inside and outside of his customized Boxster S: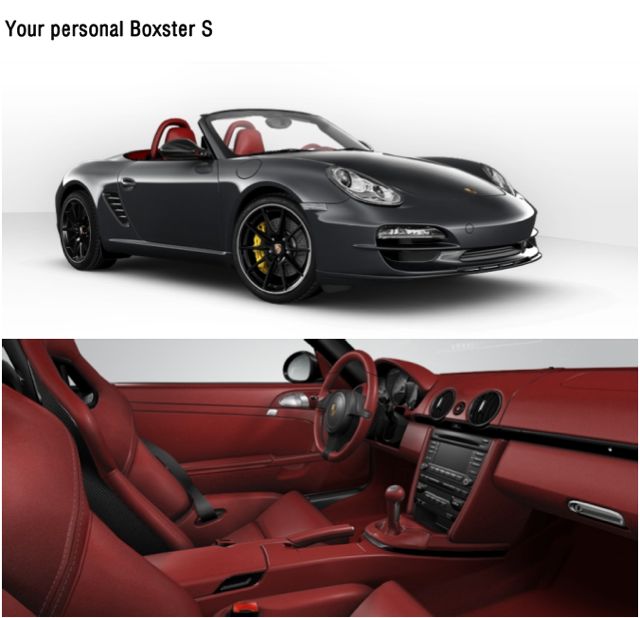 I've done this same thing in the past with 911s and other cars. It's pretty fun trying to figure out the most expensive combination of options on the various cars. I have to say I love the look of this car and would proudly drive this Boxster S.
In case you haven't experienced this for yourself, you can check it out here: Porsche USA. Once there, select one of the Porsche models, then click the Build Your Porsche button.
And ENJOY!!!
[Image: Porsche.com]