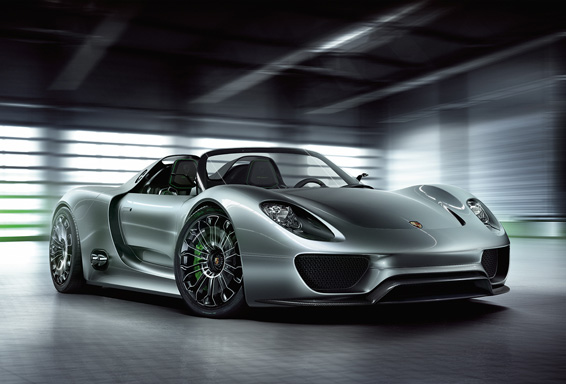 A dang exciting day yesterday! As anticipated, the Porsche Supervisory Board green lighted the production of the Porsche 918 Spyder Hybrid during it's meeting yesterday. The car will be developed in Weissach and assembled in Zuffenhausen. This is in line with Porsche's recent commitment to Germany as it's manufacturing base.
Michael Macht had this to say: "Production of the 918 Spyder in a limited series proves that we are taking the right approach with Porsche Intelligent Performance featuring the combination of supreme performance and efficient drivetrain concepts."
Very cool and I'm pumped! I assumed Porsche would end up building the 918 Spyder, but it's great that it's now official. I can't wait to see how the car is received by reviewers and more importantly how this impacts future technology that will make it into the more common production cars.
[Source & Image: Press.Porsche.com]