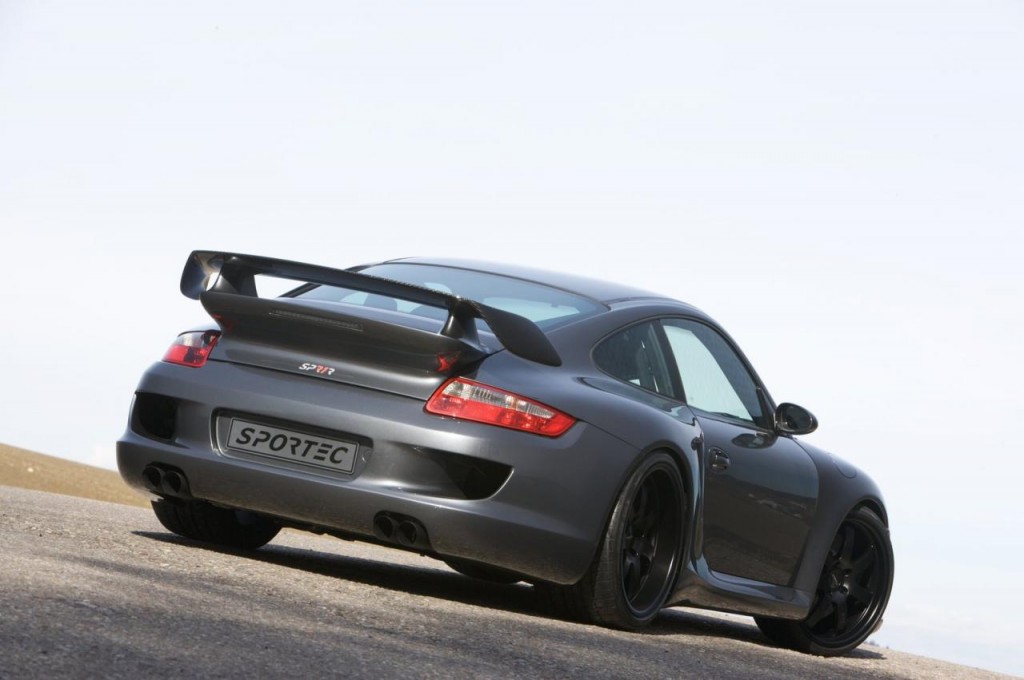 Thanks to Lyndon, one of our PorschePerfect.com readers, for sending this link over. Some of the numbers tuners are getting out of the Porsche 911 are just mind boggling. When you start getting up to 600, 700, 800 or even 1,000 horsepower, you're talking a world most of us will never experience. I can't imagine having that much power on tap. Maybe some of you can shed light on what it would even be like to drive a car with that much power on the open road.
In typical tuner fashion, Sportec has taken an already great car and attempted to squeeze top tier supercar performance out of it. Here's a few of the upgrades for the 2010 Sportec SPR1R:
858 hp bi-turbo, 3.6 liter, 24 valve flat six
All wheel drive
Weight reduction (even over previous SPR1 upgrades) across key componenets
Driver adjustable traction control system controlled by a touch screen in the center console
0-62 mph in 3.0 seconds
236 mph top speed
Various interior and exterior modifications including 20″ forged alloy wheels
This is a nice looking car and one heck of a power monster. Leave it to the Swiss to push the limits of the capabilities of these cars.
[Via GlobalMotors.net]