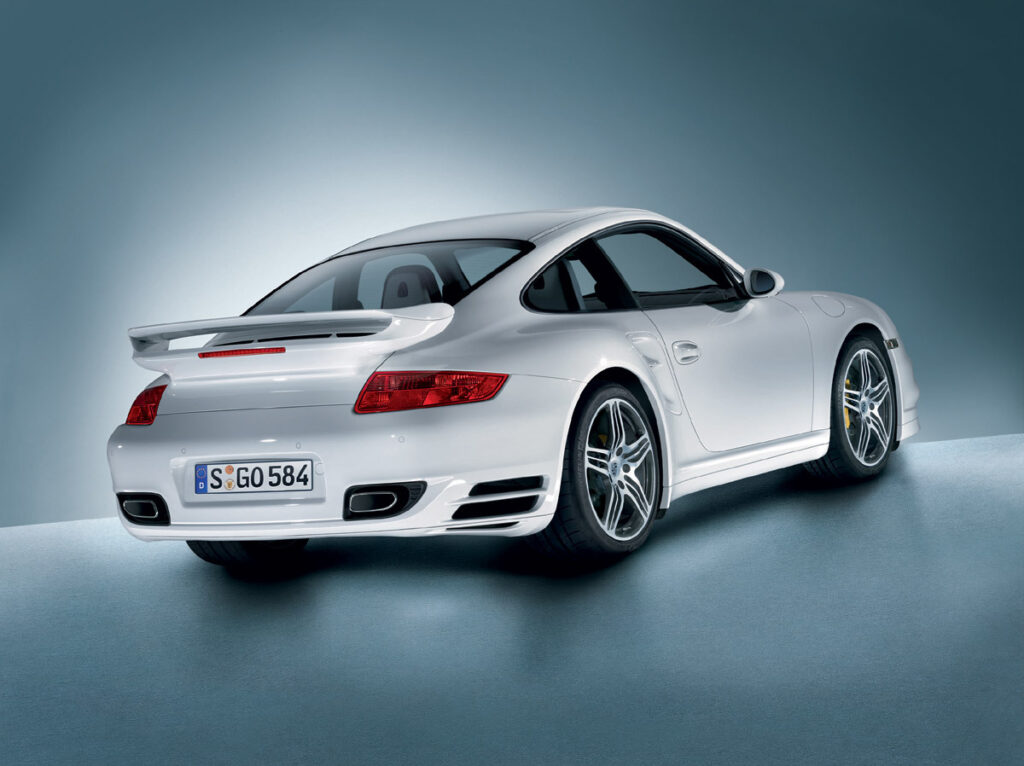 Just wanted to say a big thanks to everyone for pitching in to try and track down the rear wing one of our readers was interested in finding for his 2008 Porsche 911 Turbo. It will come as no surprise to the regulars here that James O is THE MAN once again. He tracked it down as a Porsche factory wing. Thanks James!
I searched a little more and found references to a 2008 Press Release from Porsche. They called the option the Aerokit Turbo option. It included a front spoiler lip and new engine cover design with the fixed wing. A pretty nice looking addition in my opinion.
Hopefully Ken can track one down, then send us pictures once it's installed on his car!
[Image: Press.Porsche.com]