We've got some serious progress to report. Well, I use the term "we" very VERY loosely since I'm just posting the work James is actually DOING.
From James…
I know that at the end of the last installment I said that we would cover the outer rockers but I moved to the back instead. We ordered a new tail section and it arrived so we will work on getting that fitted.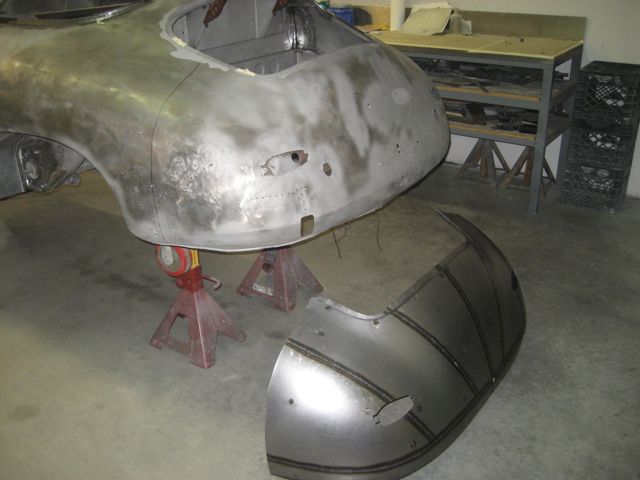 The new tail skin.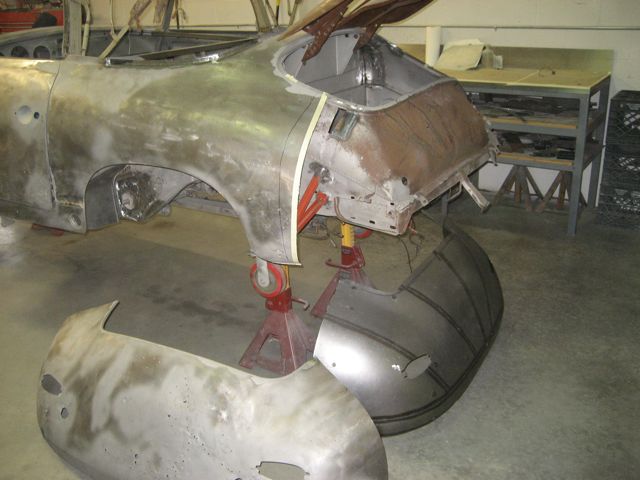 Removing the old skin.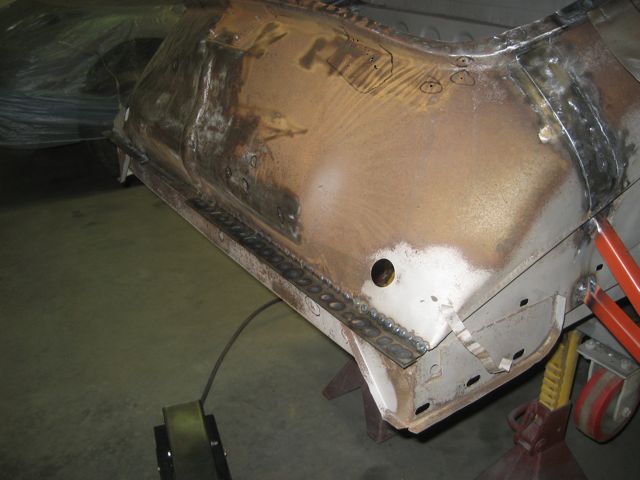 Repairing the rear structure.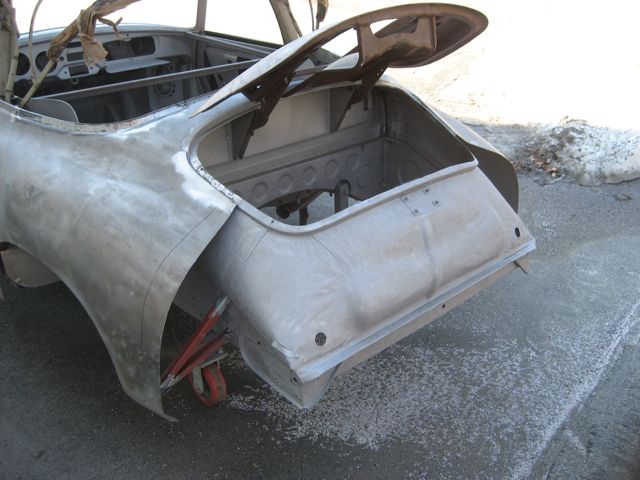 More sand blasting.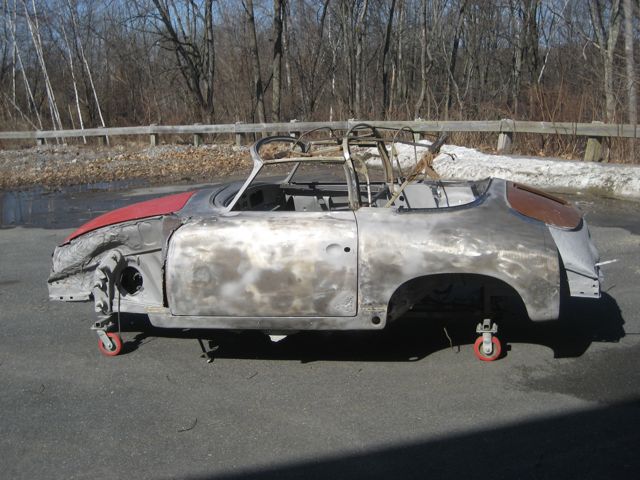 The car is looking kind of sad right now.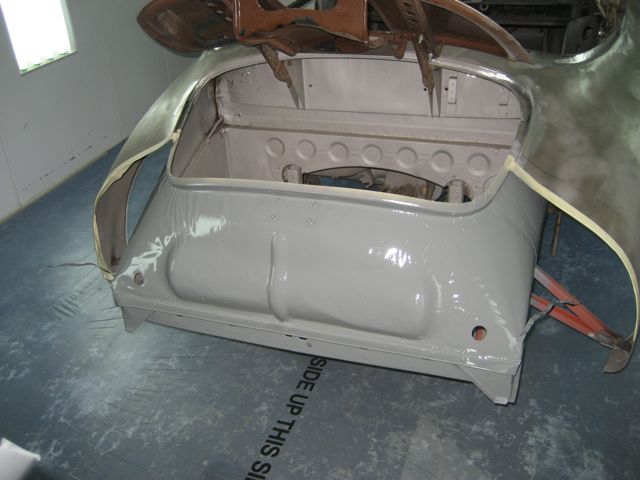 Priming the insides now since it will be hard after it is welded.
I've got a few more pictures to put up tomorrow. Breaking things up so it's not too painful to load.
Here are the previous installments if you missed any of them:
1957 356 Cabriolet Restoration – Part 1
1957 356 Cabriolet Restoration – Part 2
1957 356 Cabriolet Restoration – Part 3
1957 356 Cabriolet Restoration – Part 4
1957 356 Cabriolet Restoration – Part 5