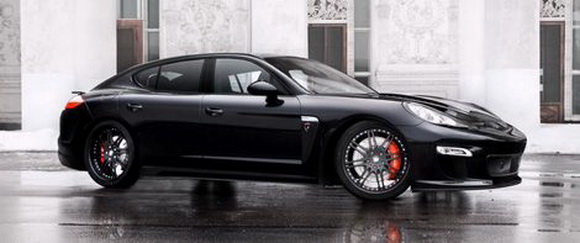 Seems like Porsche tuners love customizing the Porsche Panamera. Not sure if that's a good sign, or a bad one. Most of them have been pretty subtle. I'm waiting for that one Gemballa-like crazy tuned version of the Panamera. This one from TopCar is getting a bit closer.
Spearheaded by Russian Porsche tuner TopCar, the Stingray appears to be a somewhat joint effort between TopCar, Cardi and 9ff with specialties pulled from all three. Kind of like Wonder Twins, only the Wonder Triplets……"Wonder Triplets, activate! Form of……the Perfect Porsche Panamera!" Sorry, dating myself a bit there, but so are any of you who get that reference!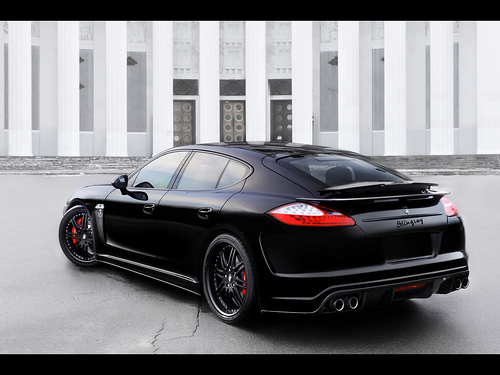 The Stingray comes in 3 versions including a Black Matte Edition, a White Edition and a Carbon Grey Edition. Here's what I could gather about the upgrades:
Edition specific exterior paint, bumper inserts, and matching interior
Front lip spoiler, side skirts and rear diffuser
Power bumps ranging from 542 hp to 740 hp depending on the upgrades and what version of the Panamera you're starting with
Reprogrammed ECU
Upgraded sports exhaust
Upgraded wheels
Call me a pimp, but I really like those black rims with the rivets all the way around the edges. I have no idea why, but I think that looks mighty sexy.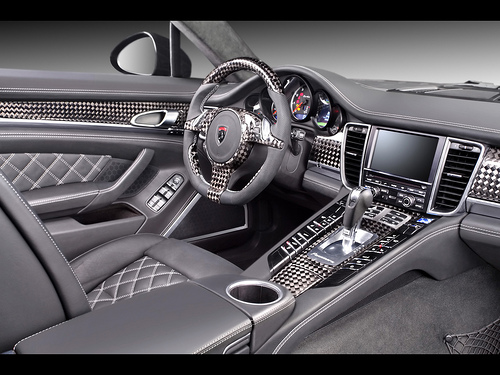 On the inside, this has got to be one of the more "out there" interiors. I'm not sure about the metal looking and eye popping (literally making your eyeballs want to pop out of their sockets) surfaces. Reminds me of the interior of the last Spyker I saw that had actual metal surfaces that looked like this.
I'm sure there will be plenty of takers for this tricked out ride. Seems like they at least took a step away from playing it safe like a lot of the Porsche tuners have done with the Panamera.