James sent me some more pics and another little update. We're in for a long haul with this one, so there's plenty more to come. Thanks James!!!
From James…
Before we can start cutting anything off, we have to brace the car. With the floors and rockers so rusted there is the real possibility of the car folding in on itself.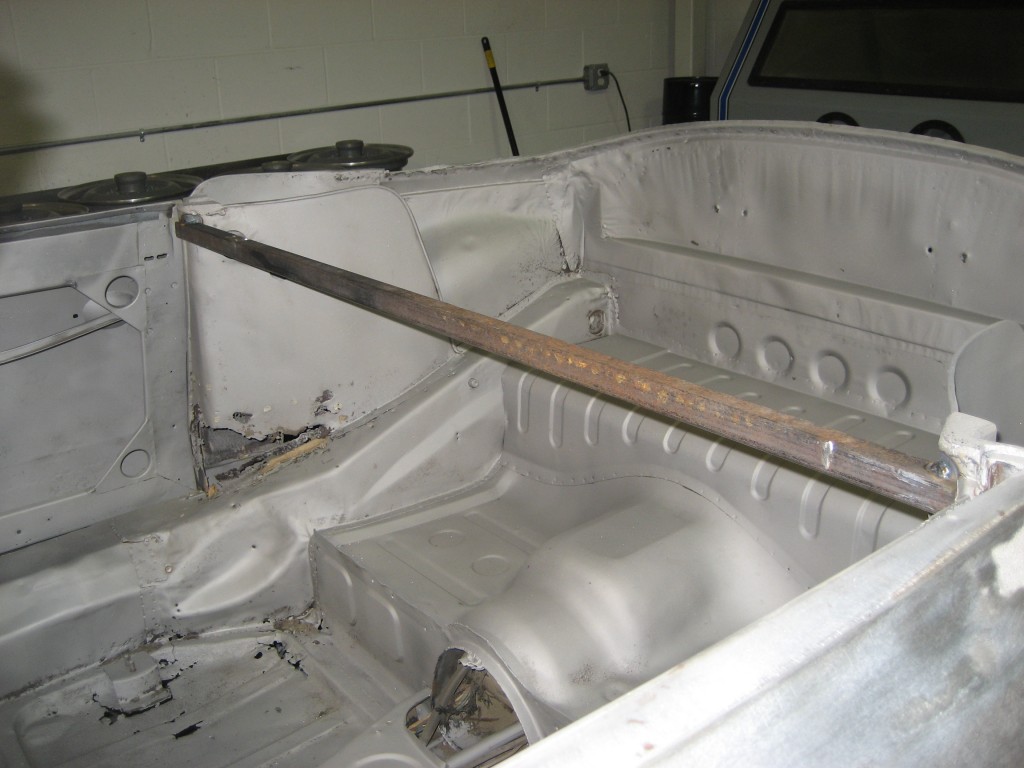 First we weld in a cross brace.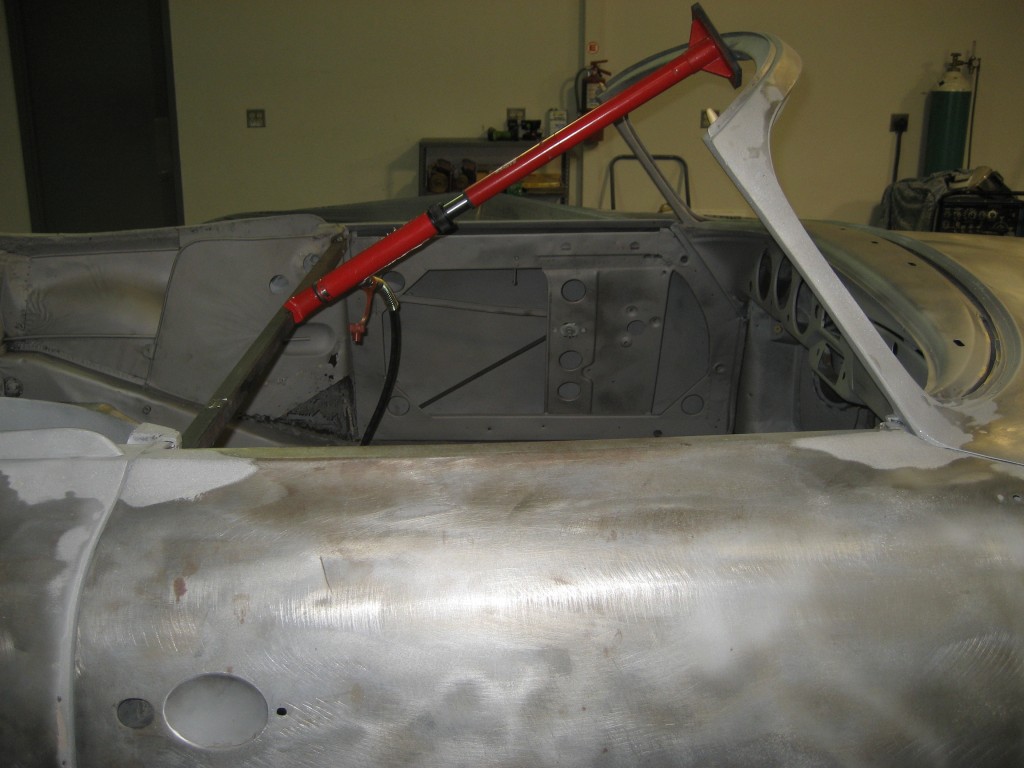 Next we pushed the front and back apart to get the right door gaps.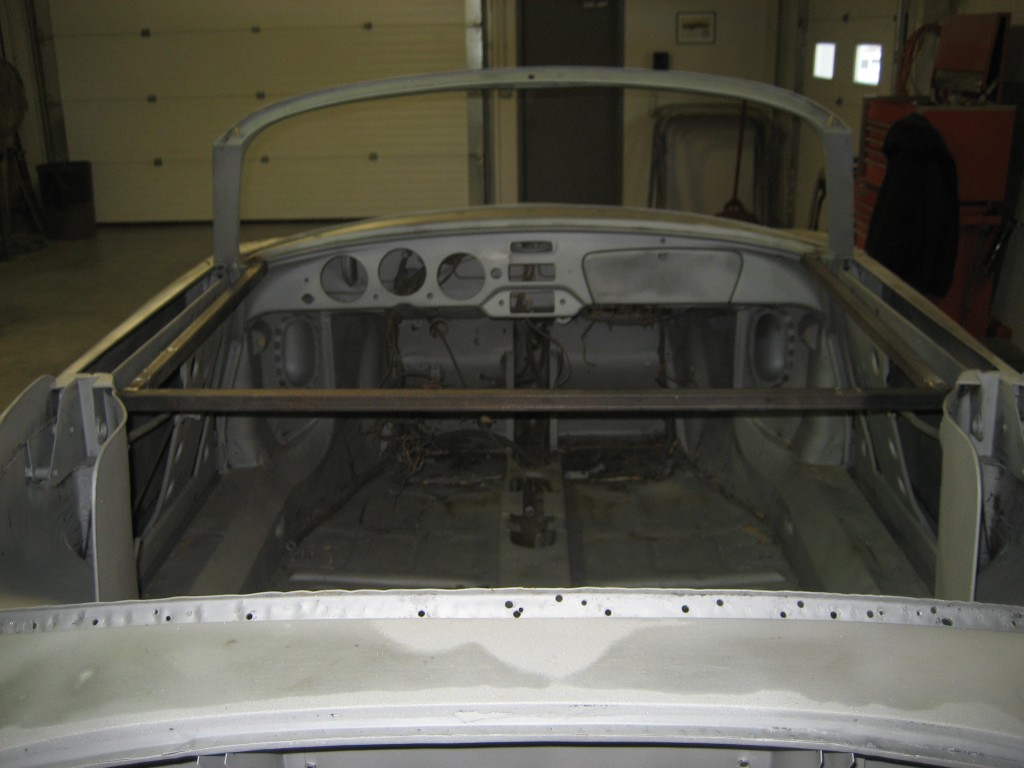 Now we weld in front to back braces to hold every thing in place.
All right since we know the nose has to go, we'll get it out of the way…