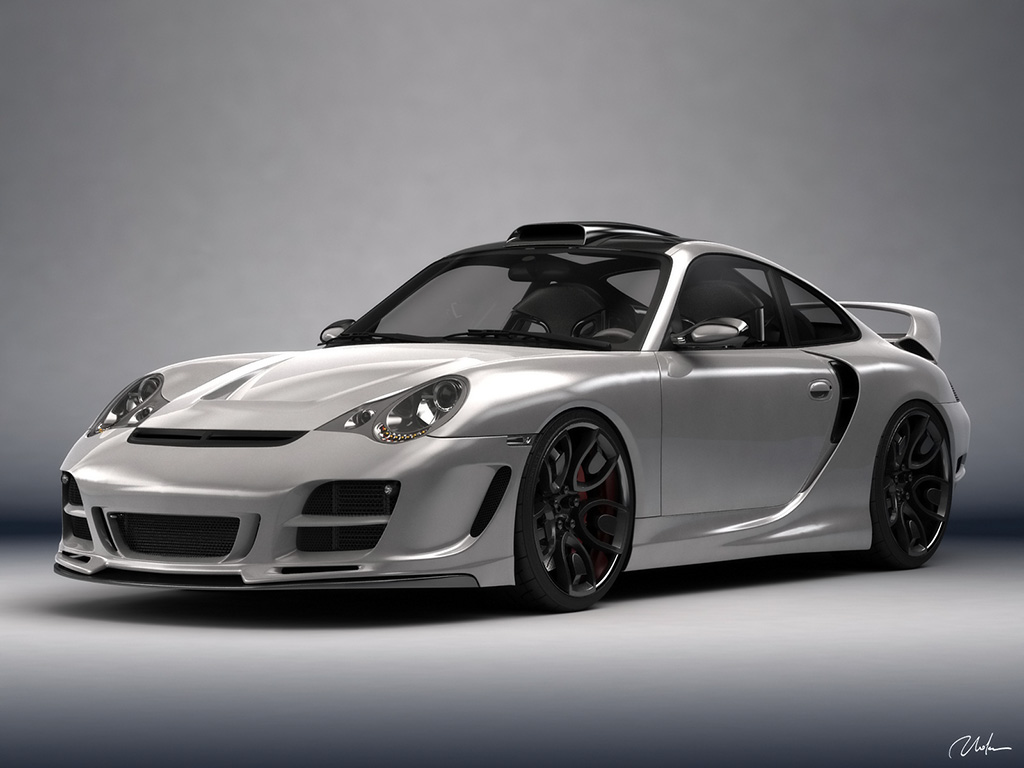 Nick, one of our PorschePerfect.com readers, sent me these pictures today along with some info on the Top Art Concept Design Porsche 911 (Thanks Nick!). From Nick:
Hey check out this unbelievable Porsche! Its going to get a lot of crap for the hood scoop, but i think its awesome.

It is a Top Art Concept Design Porsche 911. All the exterior enhancments were taken from top Porsche tuners from around the world, and revamped to look more aggresive. All of which are made of carbon fiber. Suspenion upgrades and huge carbon brakes are part of what you get along with engine and exhaust modifications.

It has not been said if it will be sold in the US. or not, but for Romanian police forces, this Porsche is sold with an option of a light bar and large "Politia" graphics if they would like one to stalk the freeways and keep people at a legal speed (or slower haha).
I personally love the look of this car. I even like the hood scoop. Reminds me of the Spyker. The only part I'm not in love with is the height of the spoiler on the back. A little tall for my tastes, although it looks much better from behind.