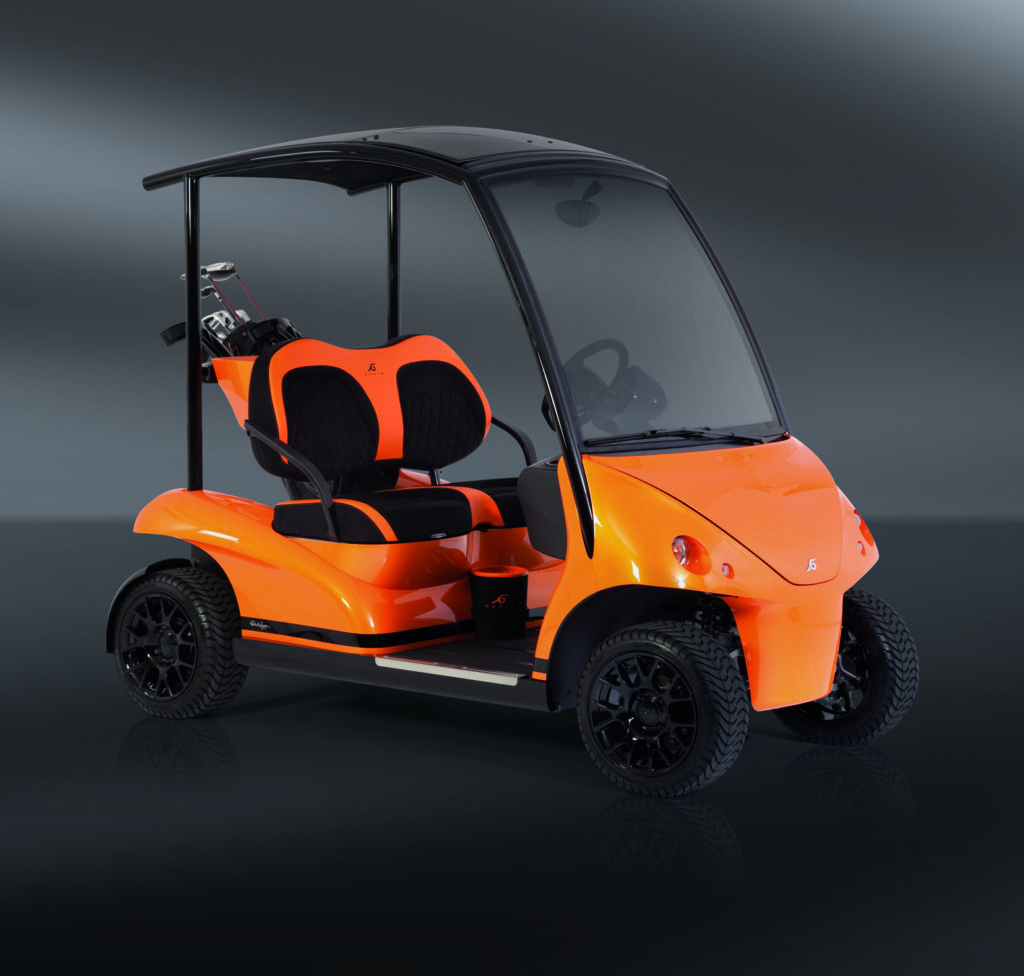 Sweet MOTHER! That's all I can think to say about this Porsche of golf carts. It's a Garia Edition Soleil de Minuit, and fully decked out, goes for $52,000. That officially qualifies it for the top spot on the list of world's most expensive golf carts. Don't have 52 G's to drop? No worries, you can get into the base model with no options for $17,499.
Course you'll be missing out on such accoutrements as a carbon roof, custom paint, hand-stitched leather seats, and an in-dash refrigerator. The frame is from the same supplier as Aston Martin and the gearbox from Ducati's supplier. The rig is assembled in the same factory in Finland the Porsche Cayenne & Boxster have been built in.
If you're at all tempted to add this to your dream list, consider that you could buy a Porsche Boxster, Cayenne or even Cayman for less than the decked out version of this mother of all golf carts. I'm supposing that one of these will never be carting my duffer butt around.
[Source & Images: Garia]