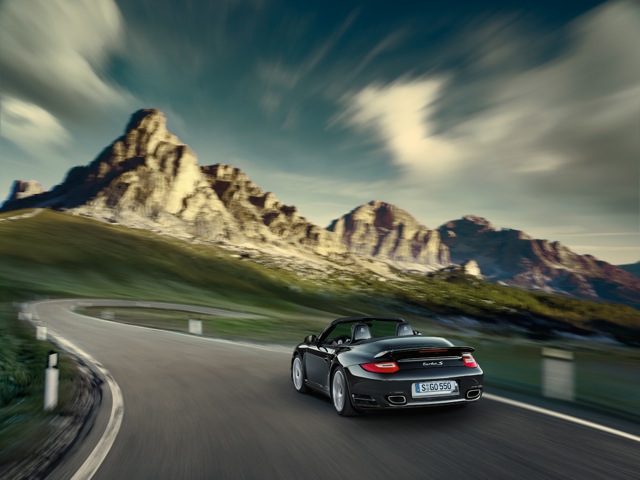 It's been 5 years since we last saw a new Porsche 911 Turbo S. For those of us who love the 911 Turbo, that seems like an eternity. Finally, no more waiting and we can get to our standard drooling and ogling behavior. And there will be PLENTY to drool and ogle over.
Power has been boosted by 30 hp over a standard 911 Turbo to 530 hp with torque increasing to 516 lb-ft. Despite the increase in power, fuel consumption remains the same. That's a Michael Scott win-win-win scenario in my book. Included to handle all that power is an exclusive 7-speed PDK gearbox (Porsche-Doppelkupplungsgetriebe) that delivers power to the Porsche Traction Management all-wheel drive system.
This translates into some pretty amazing acceleration. From 0 to 60 mph in 3.1 seconds! Top speed is 195 mph (I suppose that'll do), and Porsche Ceramic Composite Brakes match up the braking power to all that potential speed.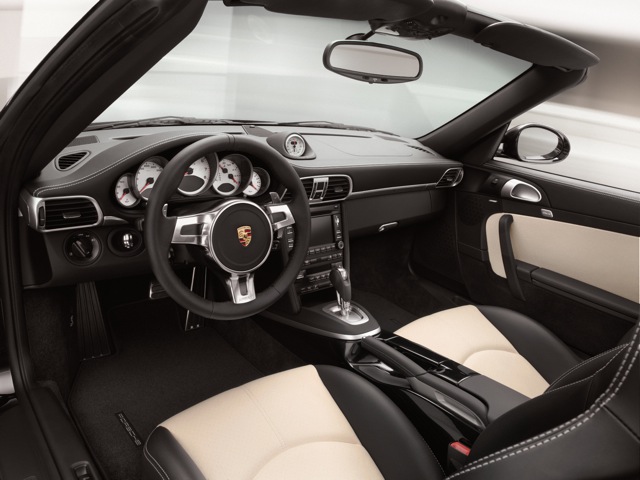 Here's some other standard equipment:
Dynamic Engine Mounts
Porsche Torque Vectoring
Dynamic Corning Lights
19-inch RS Spyder wheels with central locking
3-spoke sports steering wheel with gearshift paddles
Adaptive sports seats
A special twin-tone leather interior in Black/Cream or Black/Titanium Blue
New Ice Blue Metallic exterior color option
Porsche will be debuting the 911 Turbo S at the Geneva Auto Show coming up next month (this is show #80 by the way). Both Coupe and Cabriolet versions will hit dealerships in May 2010. The 2011 Turbo S Coupe will go for $159,100 and the 2011 Turbo S Cabriolet will go for $170,200.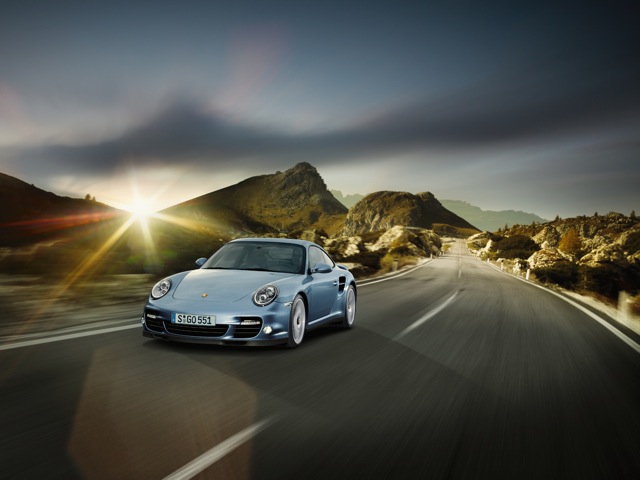 I have to say, I LOVE this car. The Ice Blue Metallic color option is a must and I'd go for the pictured Black/Cream interior. Porsche has certainly kept up the performance and desirability the 911 Turbo S models have always been known for.
[Source & Images: Press.Porsche.com]