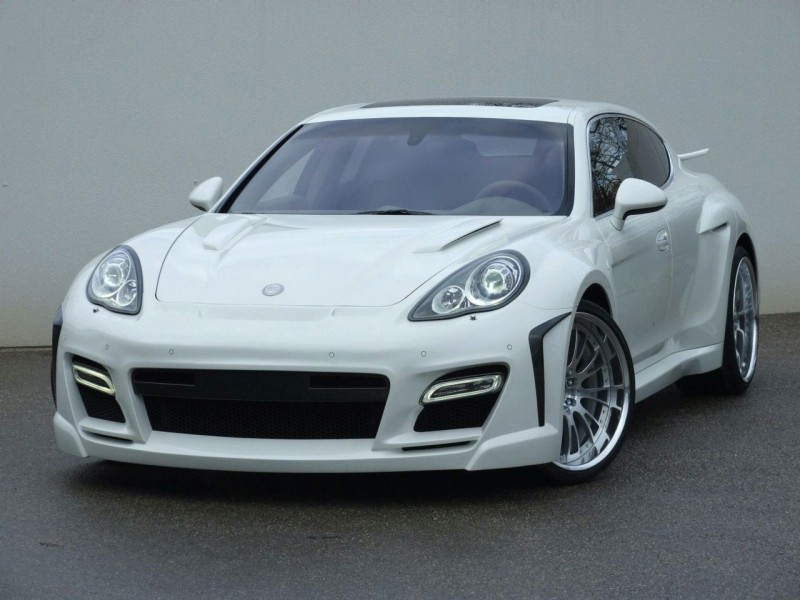 Swiss tuner, FAB Design, has put it's spin on an upgrade package for the Porsche Panamera Turbo. Looks decent from the front doesn't it? Well check out the back: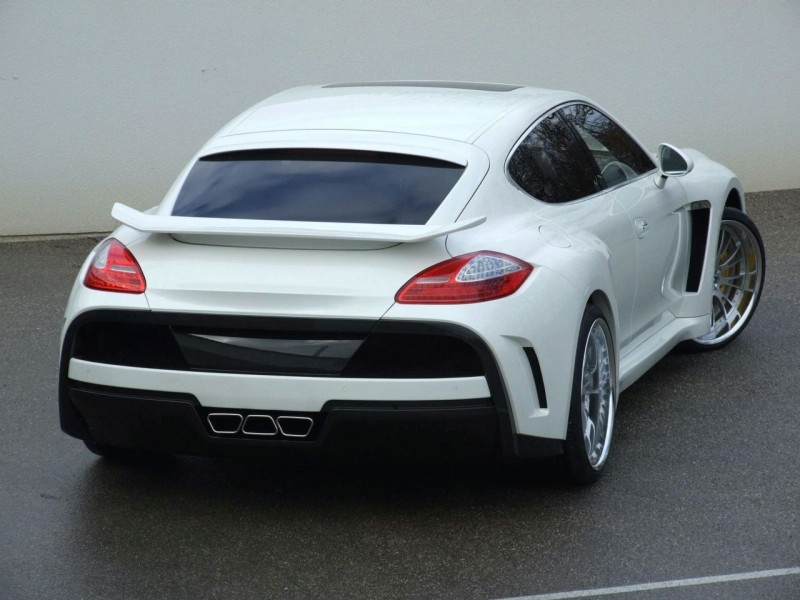 Yeah…ugly. I personally think someone should get fired over this design. I have yet to hear from anyone who likes it. And I don't think it's just the color scheme. The whole design is ugly, taking the sexy lines of the Porsche Panamera and turning it into something that looks like a deformed descendant of a Panamera.
What a waste of time, money and aftermarket tuner resources.
On a positive note, FAB Design did put some thought into the mechanical and performance tweaks for their Porsche Panamera Turbo kit. They beefed up the standard 4.8-litre engine to 690 hp. Also tweaked was some of the underbody resulting in a lower center of gravity by 20mm. The final big thing to mention is the bodywork modifications are made from carbon fiber dropping some weight in the process.
I'm pretty disappointed overall. I could live with most of the bodywork, but I just can't get over that rear end. Good thing the Porsche Panamera can't talk, because I'd have a heck of time answering the "Does this make my butt look big?" question.
Thankfully the FAB Design Porsche Panamera Turbo will be limited to just 15 examples. Hopefully this floats at least 15 people's boats.
[Via Lincah.com]