I was browsing through the Apple iTunes store today and decided to plug "Porsche" into the search bar, just for the heck of it. Here's what came up for me in the results: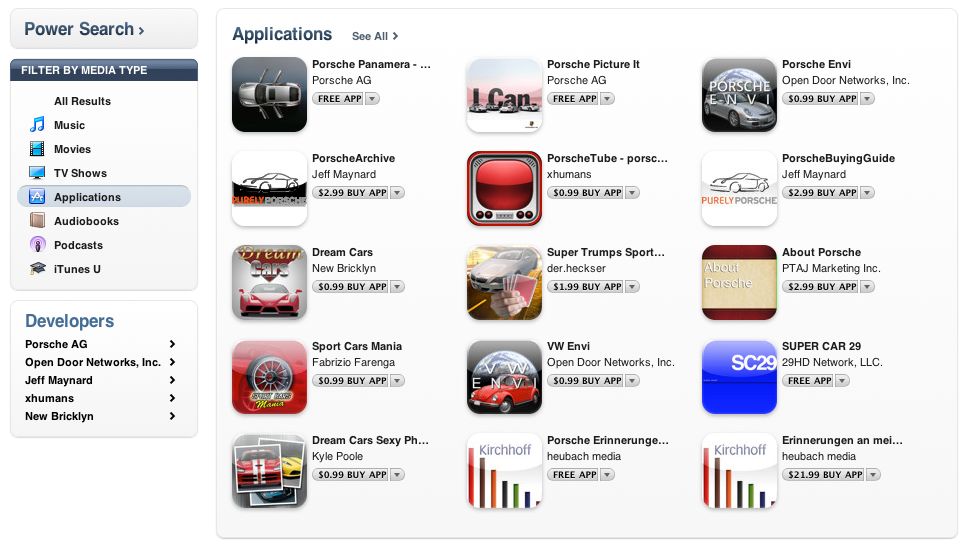 I'm a sucker for just about anything Porsche related, so I ended up picking up a couple of these apps. A few of them I already had such as the Panamera one and the PorscheArchive by Jeff Maynard. After playing around with the ones that look decent/worthwhile, here are the ones I consider to be the Top 5 MUST HAVE Porsche Apps for your iPhone.
1. Need For Speed – Underground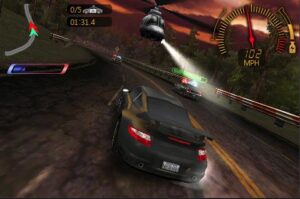 If I have to explain why this is #1 on my list, we've got a problem. EVERY Porsche fan should have this towards the top of their list. There's nothing like jumping in a Porsche 911 or Carrera GT (yes it's in there!) and taking a spin through the virtual streets of your iPhone. I don't play a ton of these games, but I love em when I'm standing in line, waiting to pick up the kids, or sitting on a plane.
Need For Speed has proven to be one of the best pick up and play type games around. You can always get to a quick race and just have some fun. There usually isn't a huge learning curve. Graphics are great and you have a couple of Porsches to choose from. This one is definitely a must have and worth the $5 you'll spend on it.
2. PorscheTube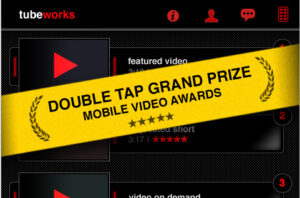 This is one of my top picks because it offers one of the best bangs for a buck (literally a buck) over the long haul. Every car fan, and especially Porsche fan, has to have access to Porsche videos to feed the dream of driving fast in these great cars.
The app's single puprose is searching YouTube for Porsche related videos and sorting them into a list for you to pass the hours away watching the machines you love in action. Sure you can get the same content going to YouTube directly, but I love that the app brings all of these into a single list for you. By the way, don't be scared off by the 18+ rating. I didn't find anything bad in the app. I think it's the potential for dicey videos that forces the rating.
3. PorscheArchive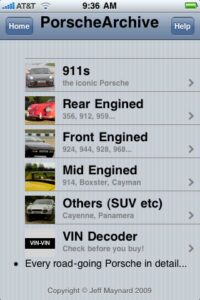 The PorscheArchive is cool for all but the most die hard Porsche fanatics. It's a pocketable database of Porsche information to help you identify specific models you see as well as teach you a little more about the differences of each model. Also available are some handy things like a VIN Decoder. This app is well worth the $3 if for nothing else than killing some time with learning a bit more about different Porsche models.
4. Porsche Panamera App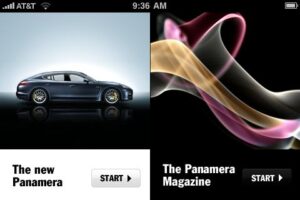 Porsche released this application into the iTunes store a month or two ago. I also noticed it this week on the Panamera.com site Porsche has up. It's a great little free app that gives you a bunch of information, videos and pictures of the new Porsche Panamera. There is also a little Panamera Magazine included.
This app is worth grabbing because it's free, but also because it's a great way to read up on the Panamera. The pics and video alone are worth the time to download and install the app.
5. Porsche Picture It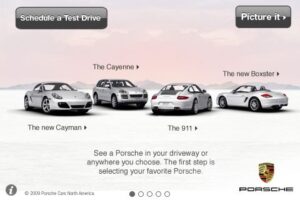 Porsche Picture It is a free application from Porsche that offers pictures, information and video of each current Porsche model in the lineup. The pictures are gorgeous and look amazing on the iPhone's screen. There are minimal details on each model, but enough for some light reading to kill some time. You can also schedule a test drive from the app which is kind of cool. I'd be interested to know how many test drives Porsche has scheduled from it's iPhone app.
The Porsche Picture It app almost didn't make my Top 5 list because although it's cool, there really isn't much to it. Needless to say, it's worth grabbing to have on your iPhone, especially since it's free.
Honorable Mention: PorscheBuyersGuide
Porsche Buyers Guide gets an honorable mention becuase it's a handy little app if you're looking to buy a Porsche. It's more of an ebook than an application, but the information is pretty good and will help you navigate the purchase process reasonably well. Jeff Maynard, the same guy who wrote the PorscheArchive app, is knowledgeable in all things Porsche and provides a lot of tips to consider when a Porsche purchase is on the landscape.