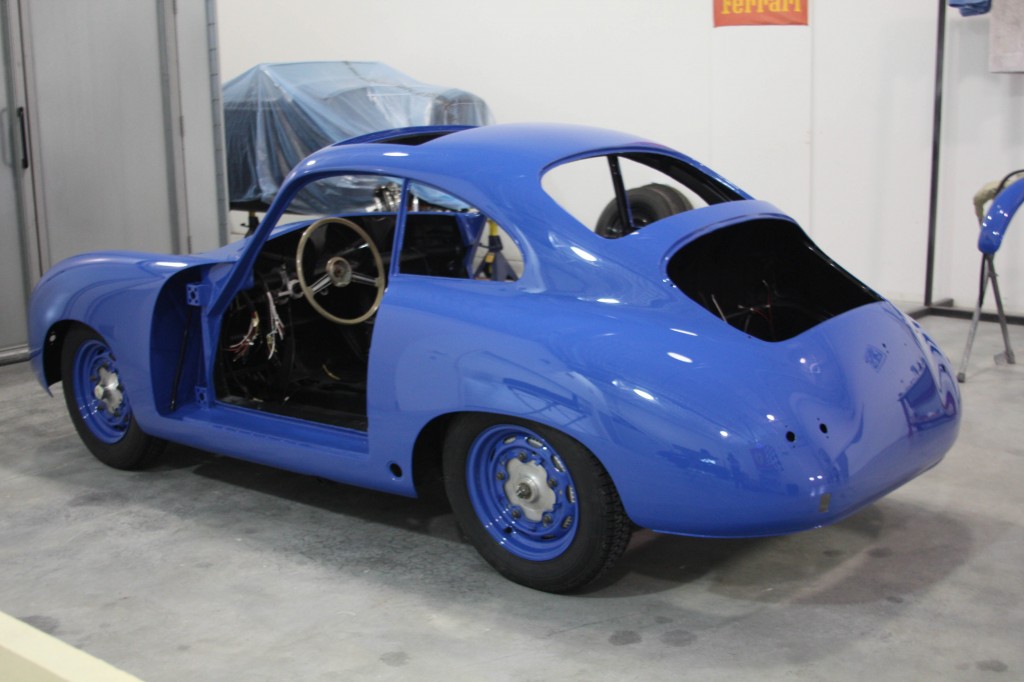 James O. sent in the above picture of a project 356 car they're working on. Here's what he had to say:
This is our current Porsche project. It is a 1953 356 with a rare sunroof and an even rarer factory bench seat. The color is an original Porsche blue and it will have a red interior. The only real modification is the addition of front disk brakes.
Thanks for sending this in James! Maybe we can get some update pictures as it progresses or some completed restoration pictures?