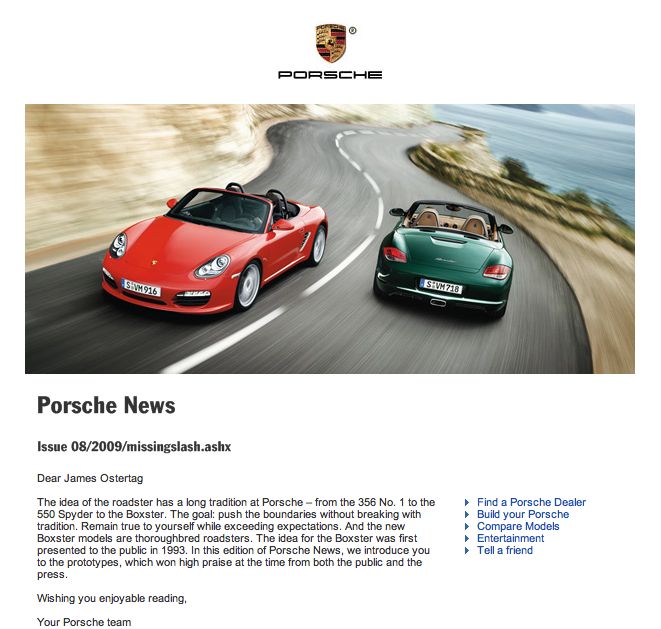 Alright, maybe this isn't REALLY an insiders newsletter, but I DO like getting an email from Porsche every month. Makes me feel like I'm in the know. James O suggested I throw this out there in case you don't know about it already.
It's a little newsletter Porsche puts out every month that has some great Porsche pictures, news stuff and usually some kind of informative piece or two. To be honest, it's worth getting just for the pictures.
Sign up for the newsletter here: Porsche Newsletter Subscribe.