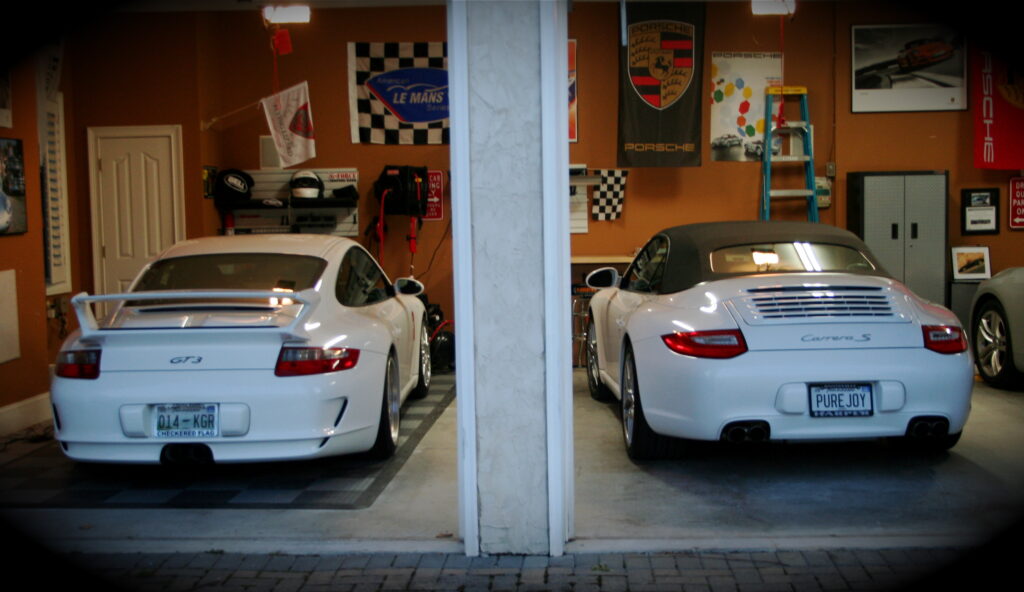 Frank, one of our PorschePerfect.com readers sent me the above picture of his garage containing "his and hers" Porsches. With one of them being a GT3, I HAD to hear the story. You don't see too many of those sitting in garages much less side by side with a brand new cabriolet. Following is a history of Frank's love affair with Porsche…
It started in 1986. After reading a Time magazine article on Ralph Lauren (of all people). The story included his love for his 1976 Turbo. I was intrigued, and soon bought a 1976 911 S targa. Loved it for 18 years.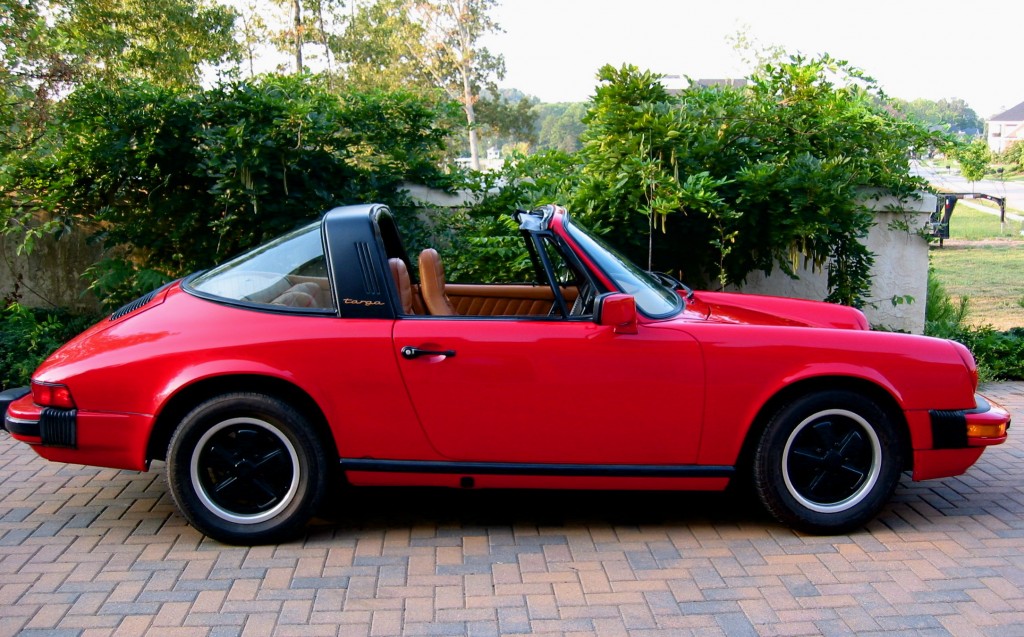 In 2004, I sold the Targa and ordered a 2004 Boxster S Special Edition. GT Sliver with Cocoa Full Leather interior,  & Tiptronic. Lovely car.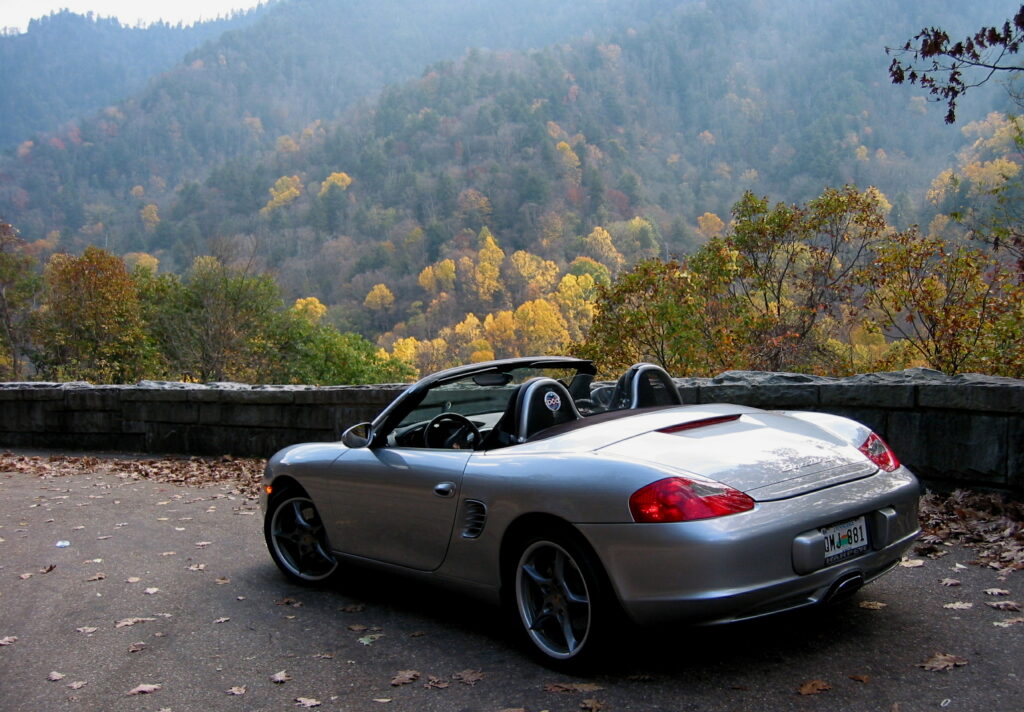 With that, I discovered track days. The car was really incredible, but after a few years I knew I wanted a 6 speed coupe for my track days. Conveniently Porsche unveiled the Cayman S.
Perfect, I got one.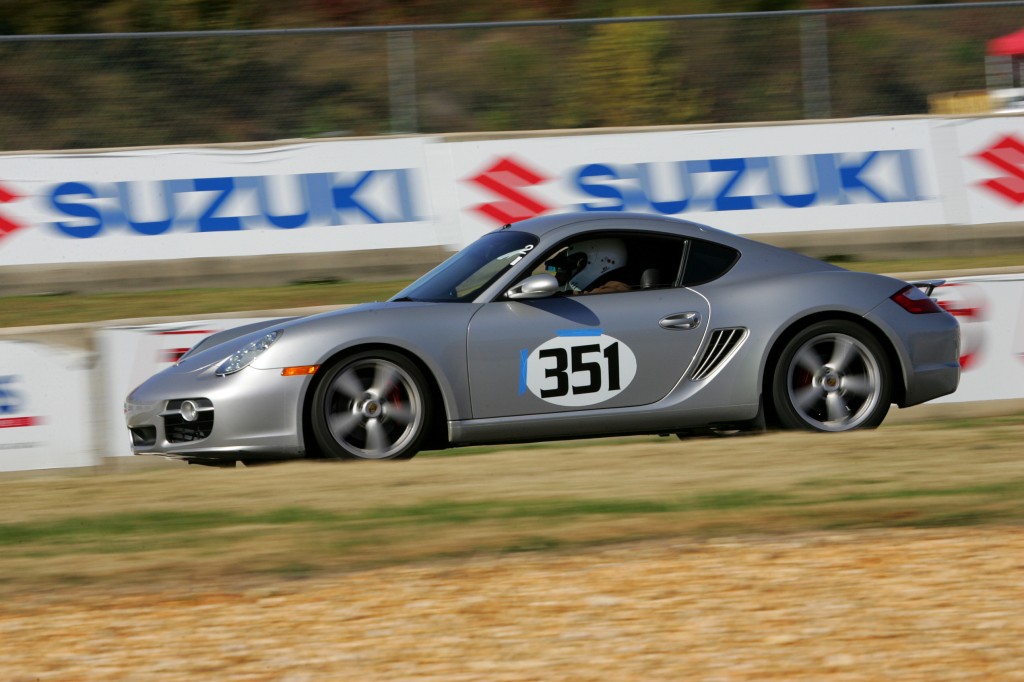 In 2007 alone,  I did 17 DE weekend track events. I was hooked deep. I handed the Boxster over to my wife (always nice to have an open top Porsche in the garage!). Her only complaint, "it will always be yours".  The 987's came out, so we swapped. She had "her" Porsche now. 2006 Boxster with Tiptronic.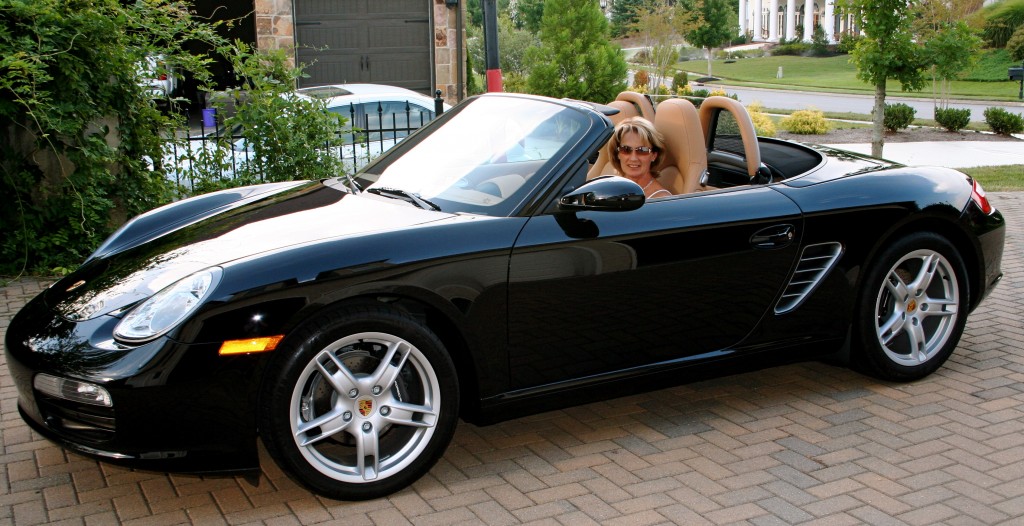 After all that track time, I was coming to a crossroads. I wanted a roll cage and 6 point harness. I considered modifying the Cayman S, but that just never felt right to me. A fellow Rennlister put his 2007 GT3 up for sale and wham, it just made sense. A universally adored Porsche, factory prepared for track use. Exactly what I lusted for.
A couple weeks later, I'm on a plane to Virginia Beach, and drive the GT3 home. The greatest 10 hour drive of my life!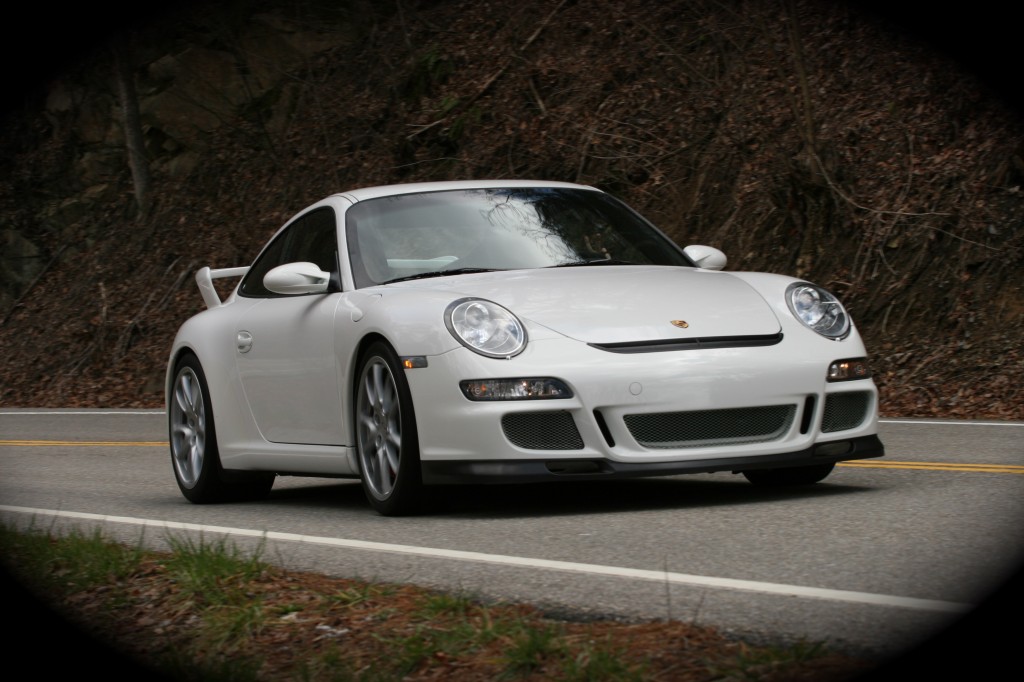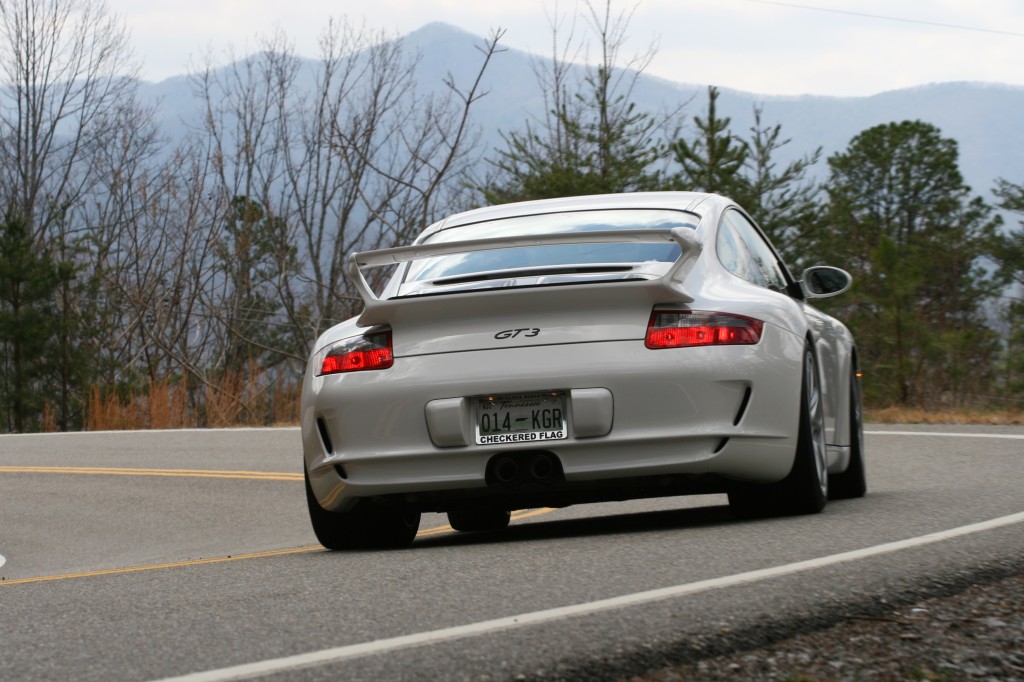 In the meantime, my wife has started to join me at the track and is getting hooked on the scene as well. She takes the PSDS Women's only class at Barber, driving 911's.
Afterwards, she expresses the need for more horsepower on the track. How could I argue?  Porsche obliged us with the 997.2 and the fantastic PDK transmission. This March, we traded the Boxster for a 2009 Carrera S Cabriolet, with PDK. One impressive car.
PJ and I have done multiple PCA track weekends together again this year. We have a blast, and the two cars are quite a pair.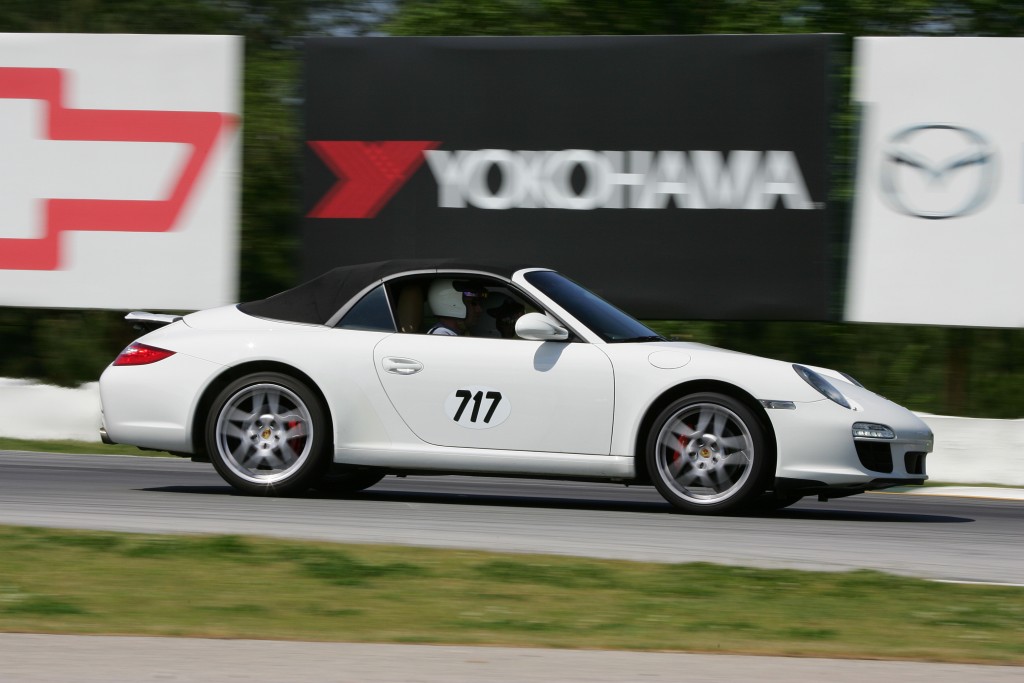 It can be hard to explain to people, I'm sure you know. These cars really add joy to our lives.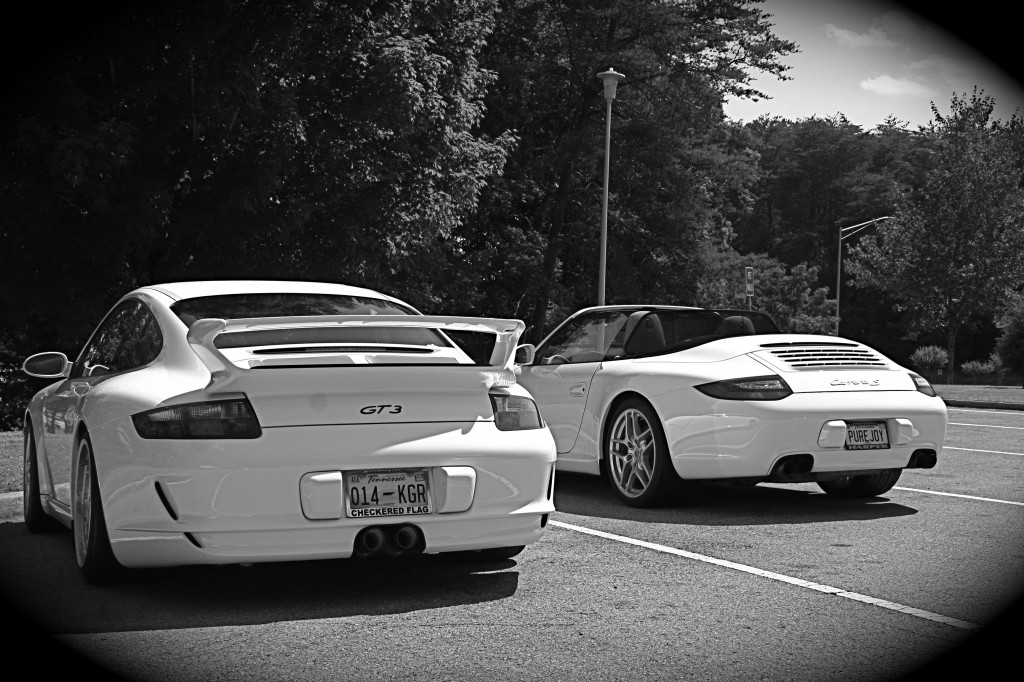 Great story Frank! Thanks for sharing it.