It's Day 12 of Paul's big Epic Journey. Turns out Paul has hit the Porsche jackpot in Franklin (no idea what state…Tennessee maybe?). Within only a couple of hours of getting there, he'd already spotted 6 Porsches. Here are 4 he was able to capture pictures of.
"As we were leaving our hotel to go to dinner, we saw this pearly colored coupe pulling out of the PF Changs parking lot. Sandi acted as quick as we could to get most of the car in the shot. The guy looked at her with that 'why are you taking my picture' look."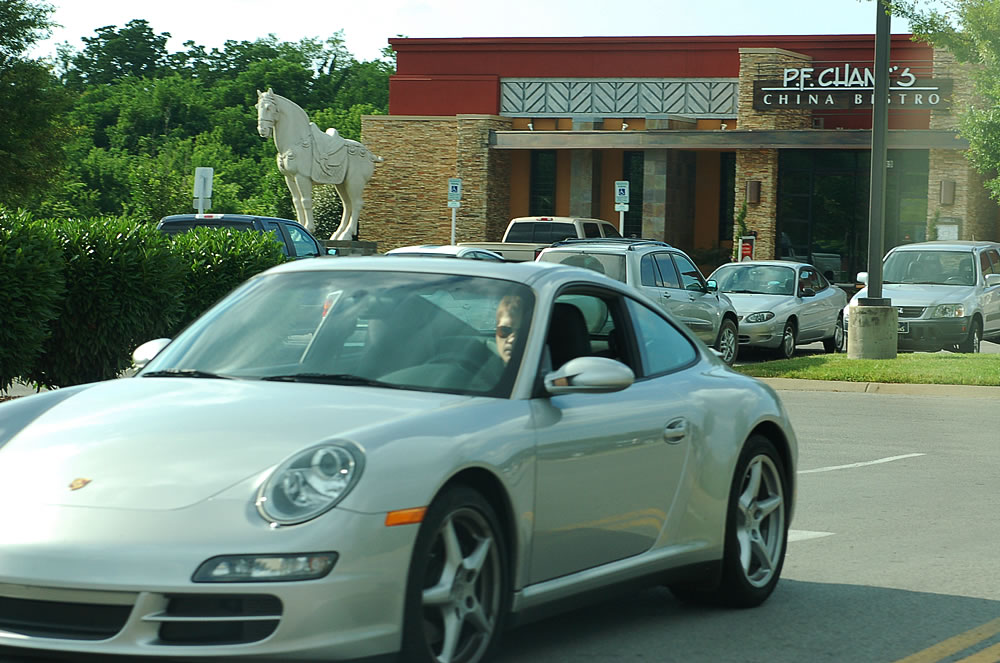 "Then about a mile down the road on the expressway, an older brown convertible turned off on a country road going away from us and I snapped this shot."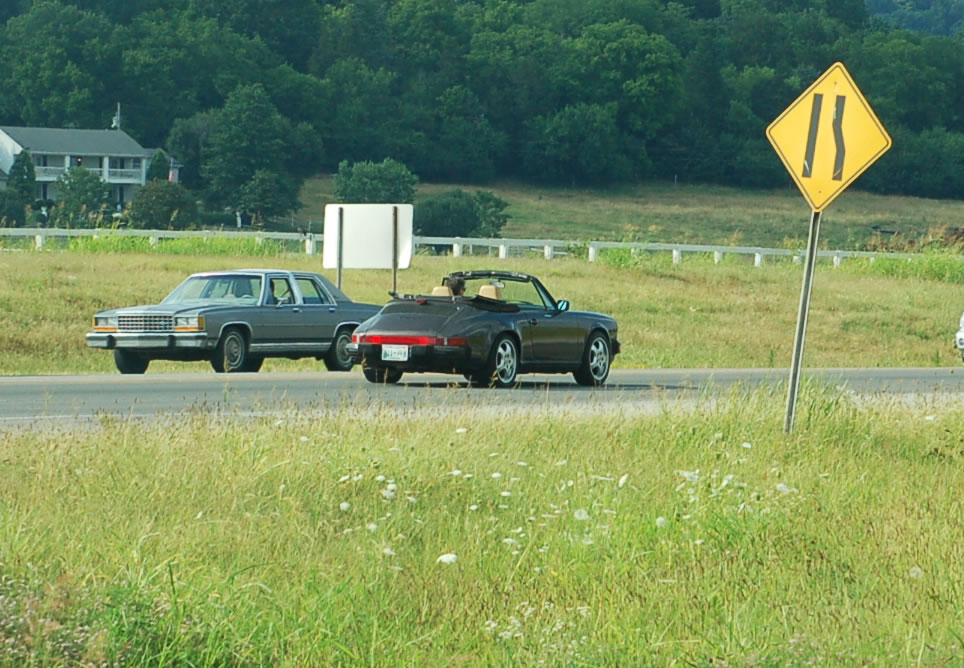 "It was at this point that a silver convertible came down the other direction, but I was driving and it was going the other way, and it was just too fast to snap."
"In downtown historic Franklin, TN, we parked right across from this guy, and caught it with my iPhone."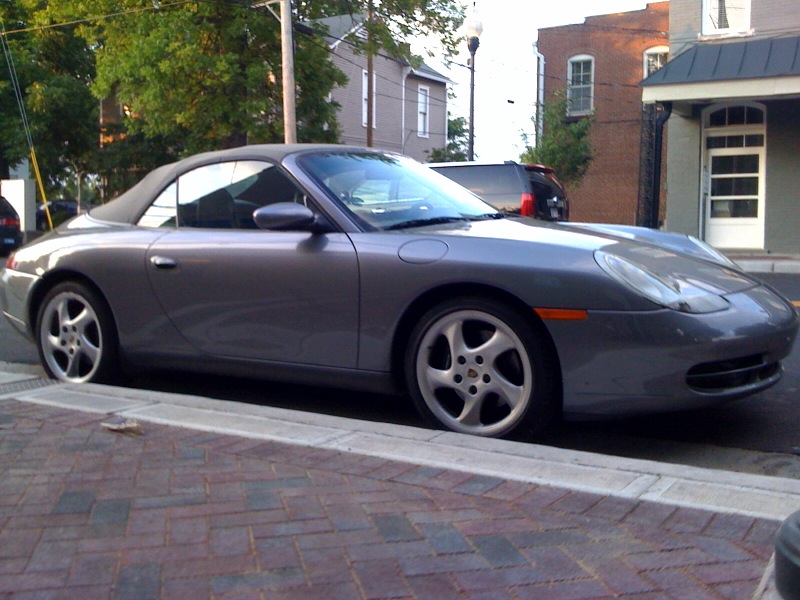 "And as we ended our walk for the evening, I spotted this black Boxster kind of down around a corner from us, and Sandi scooted down half a block to take the photo."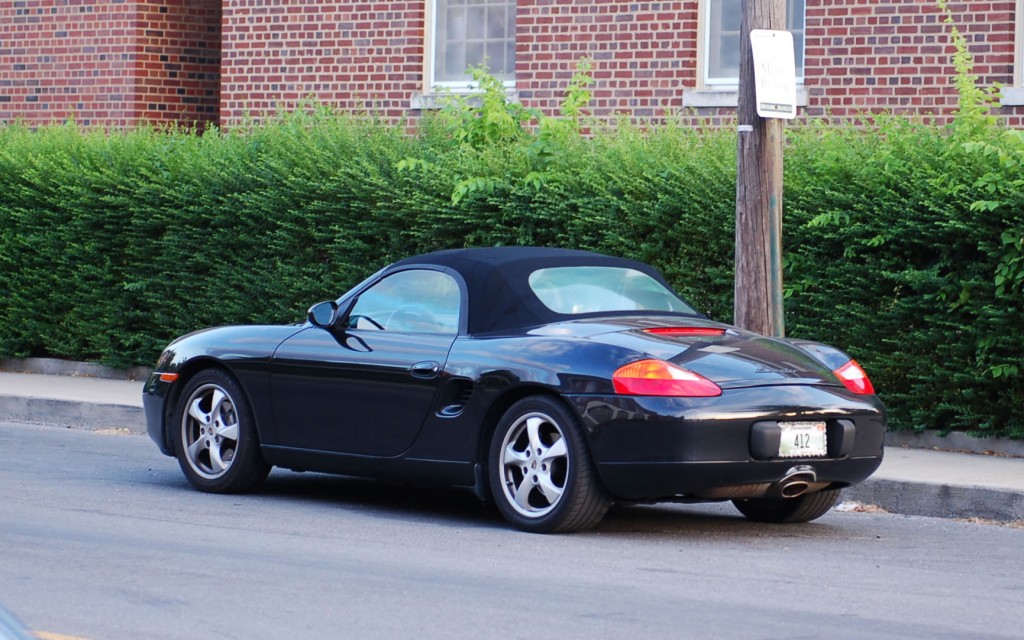 "On the way back, we saw yet another cab, but it was dark and we had put the camera down…..but that was #6."
That's it…I'm moving to Franklin. No matter what state it's in!