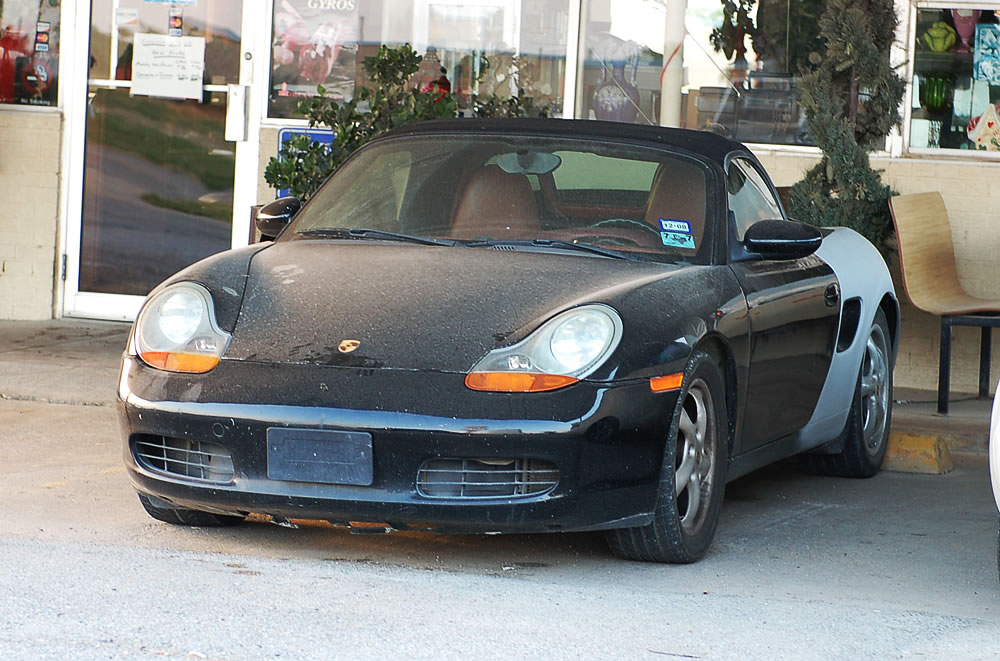 Yep, back-to-back Porsche sightings. Don't you love living vicariously through someone else?! Here's a little bit from Paul on these two pictures:
The black porsche, I noticed as we drove through the town of Princeton, which is located between Frisco and Caddo Mills. Princeton is a very small town on a farm highway in Texas.

This little fella looks dirty and neglected. It's actually parked in front of a cafe and has been there each of the three days we've driven by. I'm not even sure if it's running or not….looks like the makings of a decent car though.