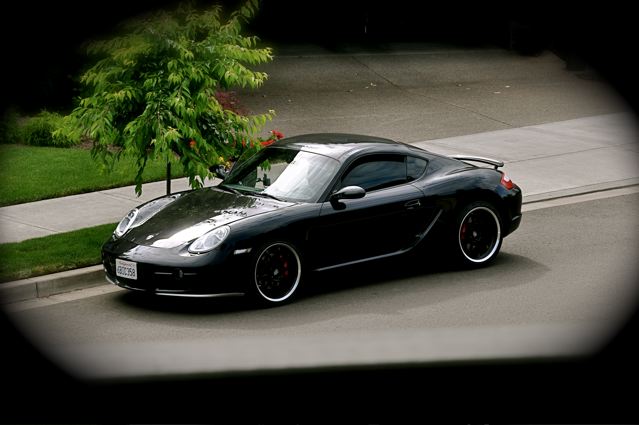 I know this isn't a crazy rare car or anything, but this pulled up across the street from my house yesterday afternoon. I grabbed my camera and shot a few stealthy photos of it (really, I was just trying not to look like an idiot spying on his neighbors). I ended up going out and talking to the guy who pulled up in it. Turns out it's my neighbor's son and he just rolled into town in this bad boy.
He flew down to California to buy the car from a guy in Beverly Hills, CA and drove it back. It's a 2006 Cayman S with only 15,000 miles on it. It has upgraded 19″ Kinesis wheels and a Tubi exhaust. It sounded amazing when he fired it up an took off.
A great looking car and it sounds like he got a steal on it. I love the wheels.