Having been in the web business for quite a few years now, I don't often come across a site that surprises me or greatly exceeds my expectations. The Porsche site, however, has…several times. My latest discovery is the huge amount of historical information Porsche has online.
The Porsche History section spans all of the models through the mid-90's and provides some nice details about each particular year including technical specifications like engine, power, displacement, fuel system, transmission, chassis, dimensions and weight, and performance. The section is broken down by Type Series, then by Model Year. A little writeup on the year for that model type gives you a nice summary and a few highlights from the factory's perspective. Here's a sample of one of the pages from the Road Vehicles Section: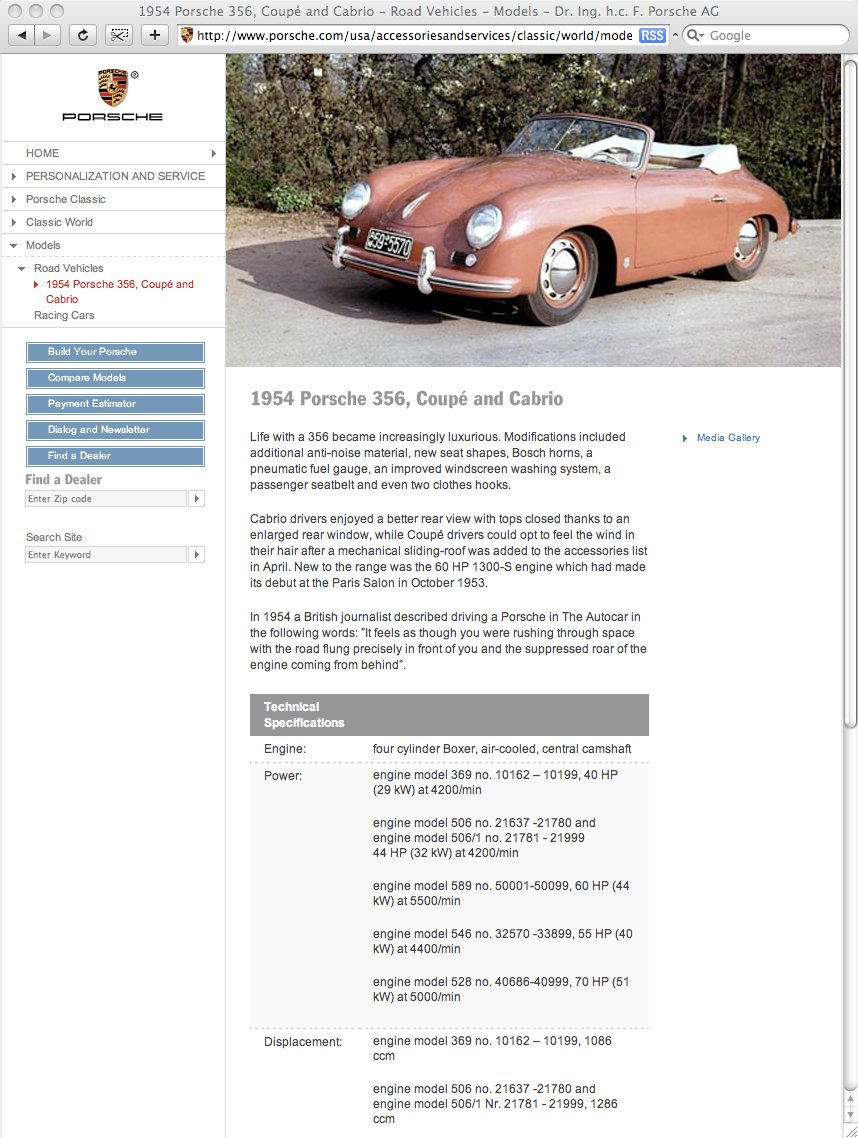 Here's a link to the Road Vehicles History section: Porsche Road Vehicles History
If racing history is your thing, you can get a nice summary along with some technical specifications of the racing cars coming from Porsche . The history is broken up by year, then further broken down by racing vehicle if more than one was constructed during a particular year. Here's a sample page from the Porsche Racing History section: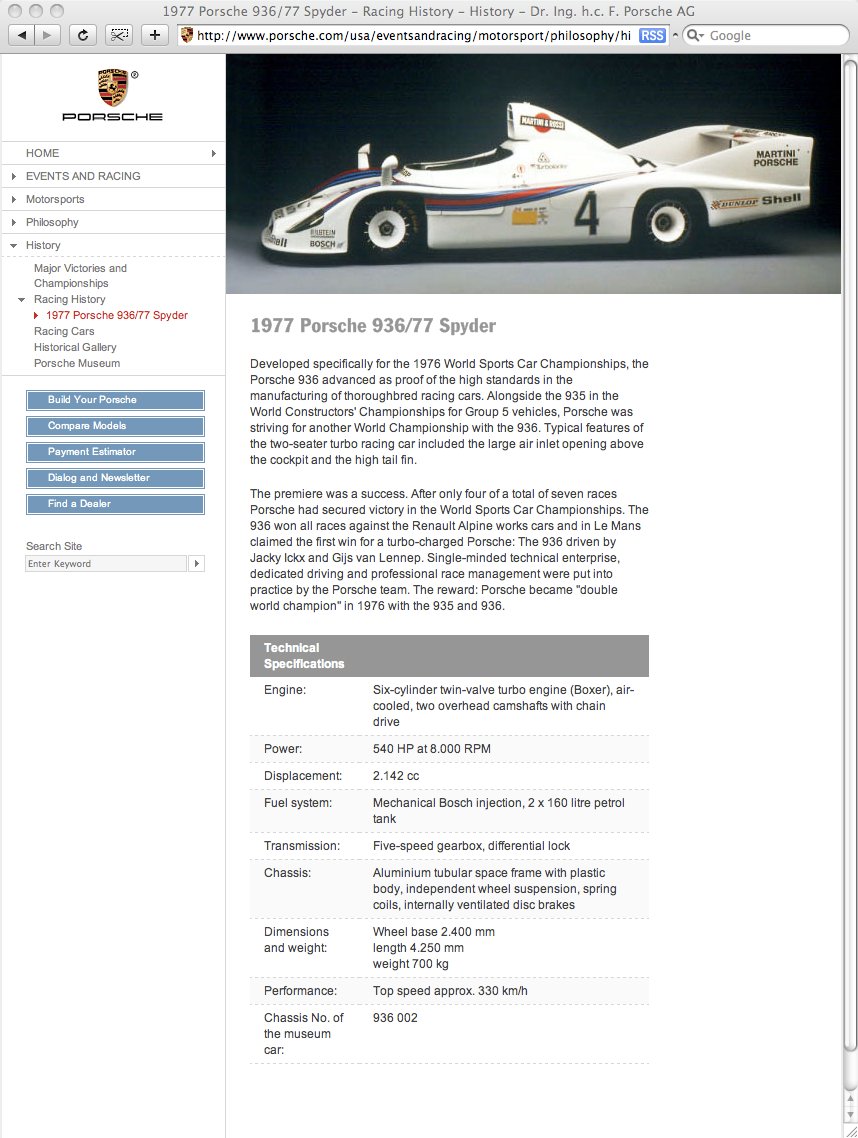 Here's a link to the Racing History section: Porsche Racing History
If you'd rather search by car, here's a link to the Racing Cars section: Porsche Racing Cars
I love looking back at old Porsches and seeing what was "advanced" at that point in time. The same thing happens to me when I sit in an old car. When you stop what you're doing and look around you, it's easy to dream for a minute about the places the car has been, the people that have enjoyed the car, what it must have been like to drive the car off the dealer lot when it was brand new, etc. Course, it's a little more fun to sit in the dreamer's seat of an old Porsche 356 than a Dodge Dart.
The Porsche history section can provide some informative and fun history entertainment. And for free to boot. Check it out when you have a few minutes or want to learn something about an old Porsche model. Who knows, maybe a new must-have Porsche desire will be born.
[Source: Porsche.com]