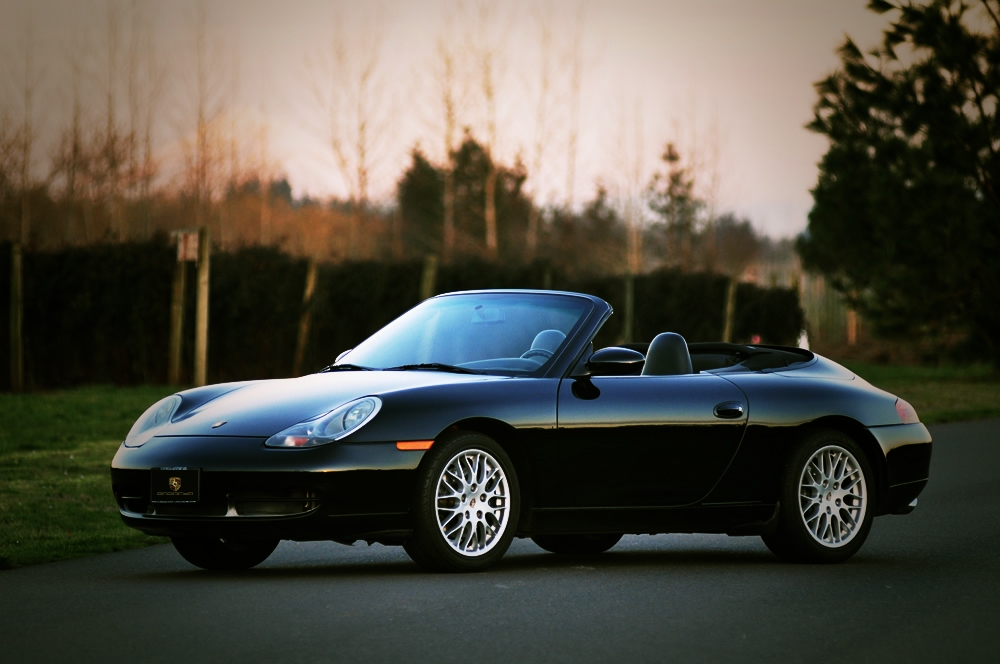 Today Stuttgart got the grand opening of the Porsche Museum. We thought John Q Public (aka the Fine Readers of PorschePerfect.com) needed something special on this monumental day since you won't be getting into the Porsche Museum for another couple of days.
If you've been reading the blog for any length of time, you know that I've wanted a Porsche since I was a teenager. I finally bought my first Porsche about 3 weeks ago.
I decided that I would share the love and give this car away to a lucky reader on this blog. It took me a long time to realize the dream of owning a Porsche, and while I love having one, I want to help someone else realize their dream as well. Sounds crazy, I know. It's all part of making 2009 an epic year.
We have a special giveaway page all set up. The rules of the giveaway are simple. We have some basic things that will get you entries, as well as some special things that will change every month to gain additional entries. Follow the rules and you'll have lots of chances to win this car. Don't follow the rules, and we'll delete your entries. Plain and simple. Our car, our rules.
We WILL, however, be giving away this car on August 6, 2009. This is not a conditional thing. If we only have 100 people enter, you'll have a 1 in 100 shot (or better) at winning a Porsche.
Sign up today and join us in sharing the Porsche love by helping us spread the word.
Here's a link to the official Porsche Giveaway page.